Art Meets Contemporary Culture at Art @ L1 JW Marriott Hotel Bengaluru
JW Marriott Hotel Bengaluru in association with Asian Art House brings to you a new series of artworks, "Horizons".
It has an enticing selection of artworks of seven artists from India and Vietnam. Artists like Madhavi Joshi, Sanjay Tikkal, Steven Gandhi, Bhaskar Rao Botcha, Ganesh Doddamani, Gourishankar Soni and Upasana Asrani's work will be showcased. Mystical Trees, Diviyam, Frolic, Meditation, Freedom, Journeys, Monks, River Blue, Summer Trails, Red Tree by the House, The Awakening, Fishing Village and Morning are few paintings that would be part of the exhibition.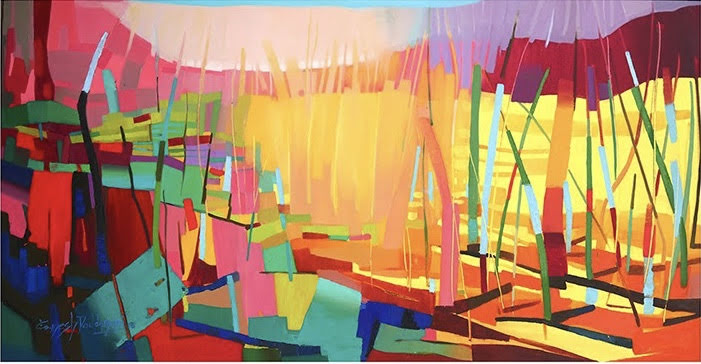 The creative use of imagery and distinctions between different spheres of art collaborated with unique perspectives and interesting element are the interpretation of the collections being showcased at Horizons.
During the launch of the art showcase, Ganesh Doddamani, a renowned artist will perform a live demo of his work. He combines colours making techniques with the vernacular, in a bid to arrive at an idiom that is entirely contemporary. His artworks have been appreciated and have been showcased both in India and in Europe.
Come and witness the aesthetic dimensions of Art at Art @ L1!
Venue: Art @ L1, Floor L1, JW Marriott Hotel Bengaluru
When: Ongoing
For more information: Call – +91 80671 89999