Best Deep Fryers with Price in India 2019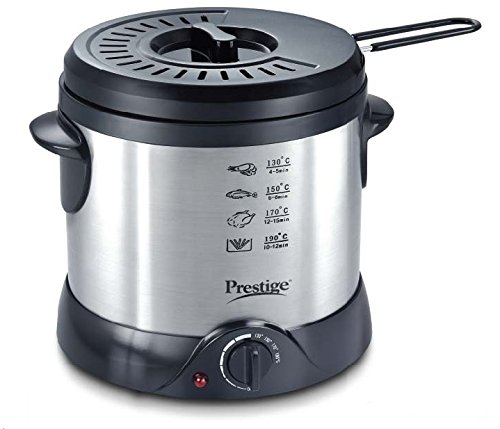 Specification
Fry, grill, roast & even bake conveniently using Little or no oil.
Compact design (Capacity 2 litres). – Fast and efficient frying.
30 minute timer, with end of cycle alarm. * Convenient and superior Pre-set frying. *
Vapour steam for crispier frying. * Easy to clean. * Removable basket.
Saves electricity, just 800 Watt. *Pre-set temperature 180-200 °C.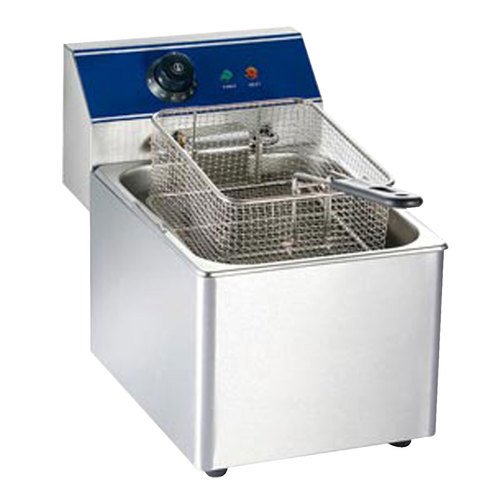 Specification
2.5 kw Power
STAINLESS BODY & Mesh BASKET
EASY TO clean
TEMP Range 0 to 200 degrees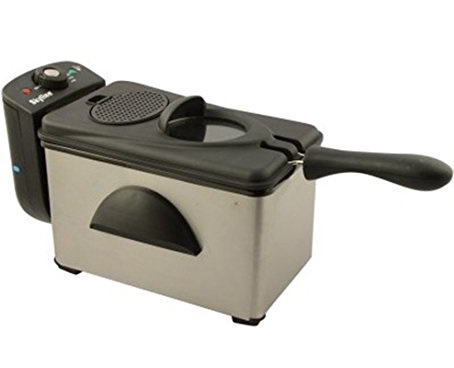 Specification
Easy to clean
Fry basket with anti-slip handle for safe operation
Warranty: 1 year warranty provided by the manufacturer from date of purchase
Power: 2000 watts
Includes: Deep Fryer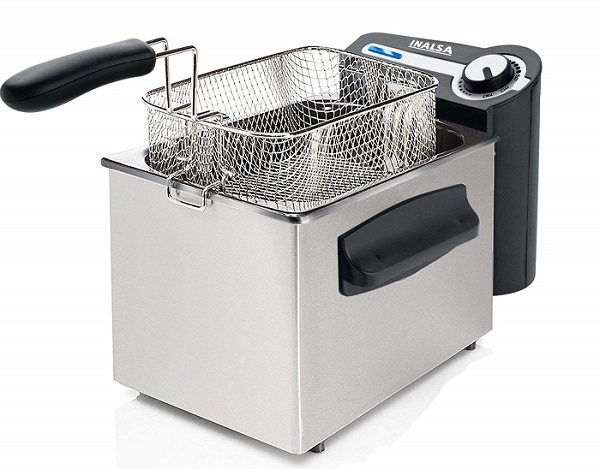 Specification
Warranty: 2 Years
Fry quickly thanks to its 1700 watts of power
3. 2L oil capacity fryer – Professional 2 electric deep fat fryer has large oil capacity, you can make homemade fried chips, chicken for children, also can cook much more than just chips, enough food capacity suitable for whole family, 2-4 people
Adjustable temperature control – This fryer machine designed with adjustable temperature from 150℃ to 190 ℃. Choose different temperature to cook different food, get more perfect result. Please refer instruction manual
Anti-slip feet to improve stability and prevent accidents, cable box
Indicator light to show that the oil has reached the optimum temperature
Completely detachable parts for easy clean – There is no mess after finish cooking with the fat fryer, easy to clean it, removable oil container can pour oil easily and just disassembled all parts and immerse into water with some detergent, wipe dry after washing
The cold zone allows you to fry healthier and keep the new oil for longer
Includes: Deep Fryer, Detachable Deep Fryer Net, Cool Touch Handle, Control Panel, SS Lid with Cool Touch Handle, Instruction Manual with Warranty Card and Customer Care List
Product Dimensions: 23.0 cm (L) X 27.6 cm (W) X 22.0 cm (H), Weight: 2.0kg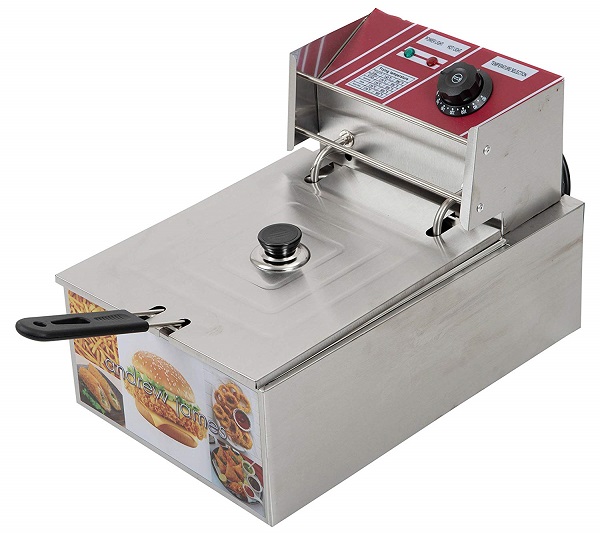 Specification
Power – 2.5 Kw 220v/50Hz Two Pin cord Electric use only
Material – Fully made up of stainless steel, Top to bottom fryer is made up of stainless steel (Food grade) on which you can trust for durability & Efficiency.
Temprature – 0-200c Automatic autocut Adjustable for even heating and best cooking.
Andrew james offers 1 Year LIMITED WARRANTY. For any further assistance you can contact the customer care number given on Warranty Card. Our concern team is always there to solve your problems. Feel Free to get in touch.
Dimensions – 32*50*35 (LBH in cm), easy to clean and use as you can take out tank and clean it fully,
Specification
2.5 kw Power
STAINLESS BODY & Mesh BASKET
EASY TO clean
TEMP Range 0 to 200 degrees