Britannia Industries Reports A 19.41% Rise In Net Profits For Q1
The first financial quarter ending June seems to have been a good one for Britannia Industries as they've reported a 19.41% increase in their net profits for the first quarter! Their net profit rose from Rs 216.12 crore in the April – June period to Rs 258.08 crore in the first quarter of this year.
"Excise duty has subsumed into GST, and hence revenue from sale of goods for the period commencing July 1, 2017 does not include excise duty," it added.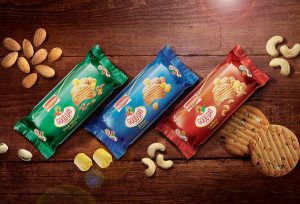 "We have witnessed positive momentum in the market over the last few quarters. Our double-digit growth for the quarter is backed by a double-digit volume growth primarily due to our investment in brands and widening our distribution network through focus on direct reach, rural market and weak states," Britannia Industries MD Varun Berry said.
"The growth in dairy business has been subdued due to our focus on driving value-added products and reducing our play in the less profitable commoditised products, which has helped us improve our profitability," Britannia said.
Britannia said in its 100th year it will enter into " many unchartered territories" to secure disruptive growth.