Burt's Bees Launches New Plant Based Protein Powders For Your Daily Shakes
We're all familiar with the Burt's Bees brand, popular for it nourishing, all natural lip balms and beauty products. Now, the brand has ventured into the food world with the launch of plant based protein powders.
Protein Shake It Up!
Using the same attitude as it has towards its beauty products (organic ingredients and processing) it has created a line of plant based protein powders which can be used to make nourishing protein shakes.
https://www.youtube.com/watch?v=8Z8JMk3HxZU
"Entering the functional foods space is a natural extension for us," Jim Geikie, general manager for Burt's Bees, told PR Newswire. "For three decades, Burt's Bees has connected people to the beauty, wisdom and power of nature. And for just as long, we've held the belief that real beauty and well-being should be nourished from the inside out. We've been nurturing skin with nature's most powerful ingredients. Now we're helping to nourish the body with them."
As well as being plant based, the protein powders are non-GMO, have no gluten, soy and dairy as well as have no artificial flavours.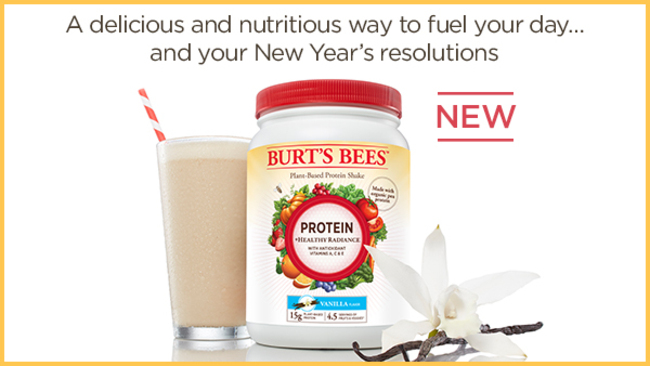 They're available in three variants; Daily Protein, Protein + Gut Health With Probiotics, and Protein + Healthy Radiance With Antioxidant Vitamins A, C & E in vanilla and chocolate flavours.