Celebrate Modern Western Australian Cuisine with Chef Tony Howell
All Things Nice presents an evening celebrating Modern Australian Cuisine with Chef Tony Howell, as he teams up with the extraordinary culinary team of the JW Marriott Mumbai Juhu, one of Mumbai's most iconic hotels. Tony has garnered a reputation of being one of Australia's Best Chefs. He is also Tourism Australia's Culinary Brand Ambassador and the face of 'Restaurant Australia'.
He has worked in Western Australia's finest restaurants and cooked alongside some of the World's Greatest Chefs including Heston Blumenthal, Alex Atala, Rene Redzepi and Sat Bains.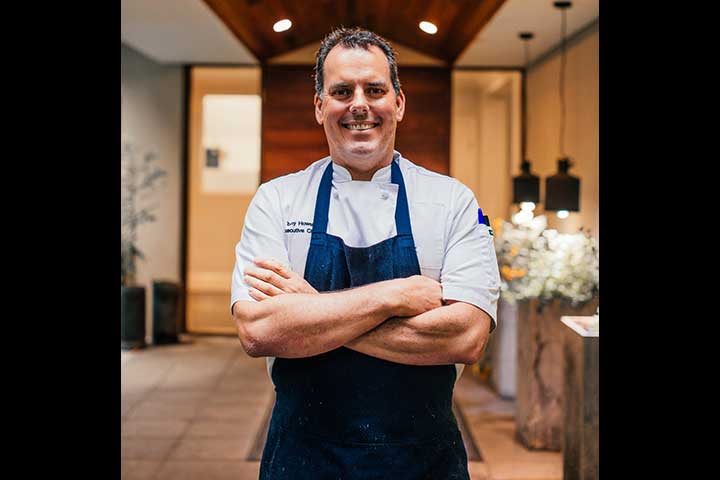 The dinner will showcase a 5-course modern Western Australian cuisine menu paired perfectly with wine. Indulge in the dishes that are yet to be explored and have been created keeping in mind ingredients that offer clear, distinct flavours of Western Australia. The menu includes Sashimi of Asian Mushrooms, Ginger Jelly, Prawn Tortellini, Prawns Bisque, Prawn Cracker, Vegetable Tortellini, Sage Burnt Butter, Seared Scallops, Asian Mushroom Omelette, Broth, Chilli Jam, Greens, Vegetable Omelette, Asian Mushrooms and Greens. The mains comprise of Australian lamb loin, Charred baby leek, Sarladaise Potatoes, Smoked Eggplant Puree, Roasted Baby Carrot, Creamed Spinach, jus, French Gnocchi, Truffle Blanc, Spinach and Charred Broccolini. The desserts include Chocolate Marquise, Australian Strawberries, Soil, Mousse, Red Wine ice cream and Choc Tuile.
Date: Thursday, 28th March 2019
Time: 8:00 pm sharp
Venue: JW Marriot Mumbai Juhu
Price: Rs 7500