Delight In Disney Themed Brunch Every Sunday At 
Sheraton Hyderabad Hotel Gachibowli
Combine your love for food with your passion for cartoons at Sheraton Hyderabad Hotel with the quirky Disney themed brunch. Enjoy your Sundays at Feast indulging in a bountiful buffet alongside your favorite and frolicking Disney mascots – Donald Duck and Mickey Mouse.
The menu includes a sumptuous spread of delicious treats like Gus Gus's Garden Fresh Salad, Alice's favorite Fruit Salad, Double Chocolate Cake Slice, Mickey Minnie Churroz and much more. Gorge on the decadent Disney themed cakes, pastries and heavenly desserts.
From balloon makers to Polaroid photos, gear up for an afternoon of super-fun activities for kids.
Revel in a fun-filled brunch with family, friends and kids only at Feast, Sheraton Hyderabad Hotel, Gachibowli.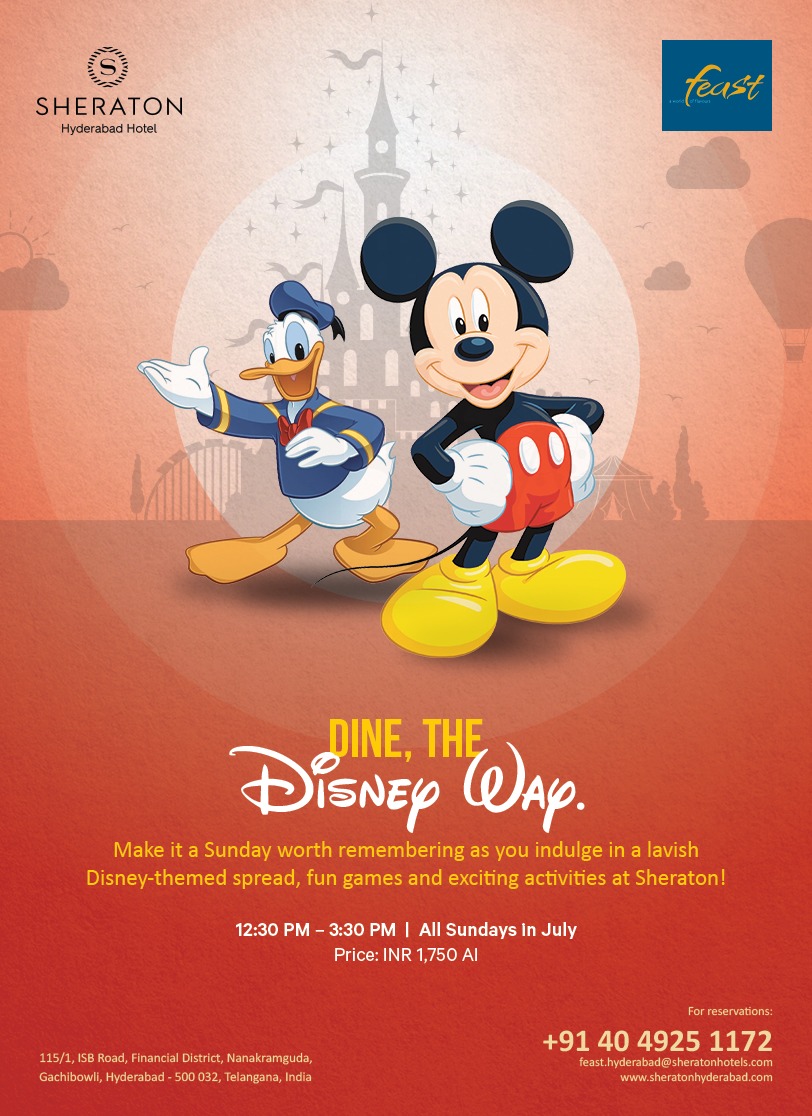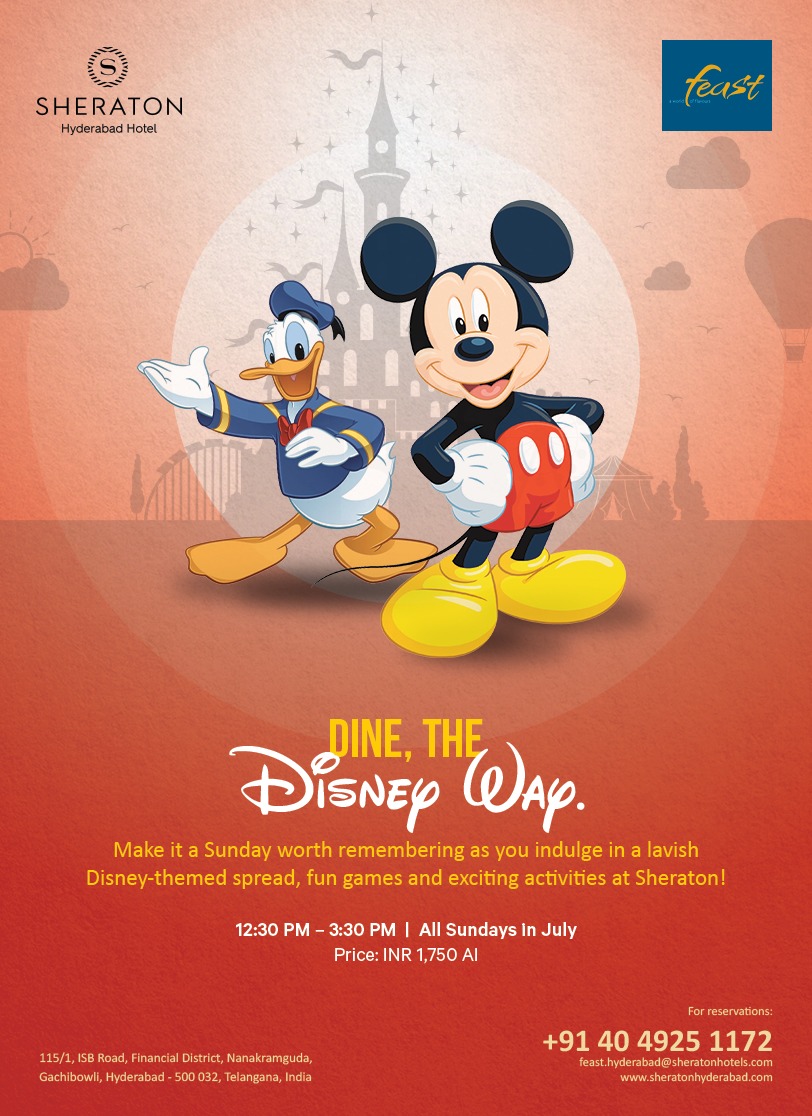 Date: All Sundays in July
Time:12:30 – 03:30 pm
Venue: Feast, Sheraton Hyderabad Hotel, Gachibowli
Price: INR 1750 AI
For reservations: 91 40 49251172