Dunkin Donuts Sneakers Are Here Just In Time For The Boston Marathon
Each year before the Boston Marathon Saucony designed a pair of custom running shoes, and this year's pair is dedicated to Dunkin Donuts! While it may seem like an odd partnership, at first sight, it turns out that Dunkin Donuts actually has its headquarters in Boston!
The black and white sneakers have a Dunkin'-meets-Homer-Simpson vibe, with pink-frosted donuts on the heels and sprinkles speckling the back of each shoe. Dunkin's DD logo is prominently displayed on the tongues, and the soles are decorated with a print of a cup of coffee (both hot and cold, in case you were wondering).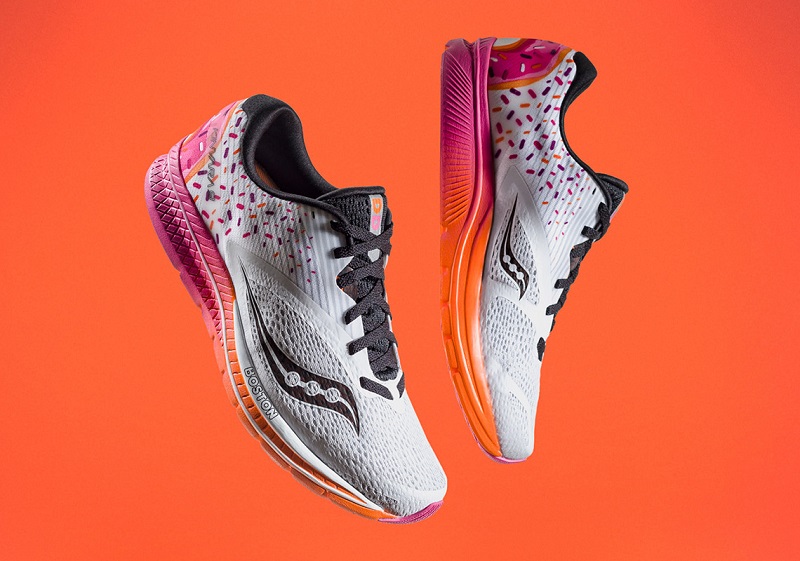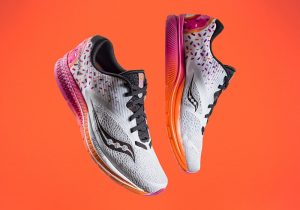 "Boston" is written on the side of the shoe in the Dunkin' font, and a tiny reflective strip on the heel reads "America runs on Dunkin'," turning the slogan into its own play on words. Saucony said one of its athletes, Tim Ritchie, counted the number of Dunkin's along the Boston marathon course that'd make for convenient snack detours and found there were 18, yes, 18!
Each pair of the customized kicks will set you back by $110, so, if you're in the mood to spend, get yours here!