"Early Start To A Healthy Life" With NatureFresh™ Acti-Heart 2019
Today's consumers are increasingly seeking health & wellness solutions and are becoming conscious of their food choices. The medium in which food is cooked plays a critical role in deciding the health quotient of the food. To address these health concerns of Indian consumers, NatureFresh™the home-grown brand of Cargill's oils business in India has launched NatureFresh™Acti-Heart.
Positioned as 'Goodness for the Good Hearted', it is India's 1stoil which fulflls all requirements of being a healthy oil. NatureFresh™ Acti-Heart adheres to the guideline of Indian Council of Medical Research on dietary fat. Packed with the goodness of Omega 3 that fights inflammation and provides a healthy lipid profile, it also has the ideal Omega 6/ Omega 3 ratio, as stipulated by National Institute of Nutrition (the ideal ratio should be between 5 to 10). Along with this, it has high MUFA(mono saturated fatty acid) which ensures low oil absorption in food and Gamma Oryzanol that reduces bad cholesterol and increases good cholesterol, making it a healthier option for the discerning consumer. It is also fortified with Vitamin A, D, and E.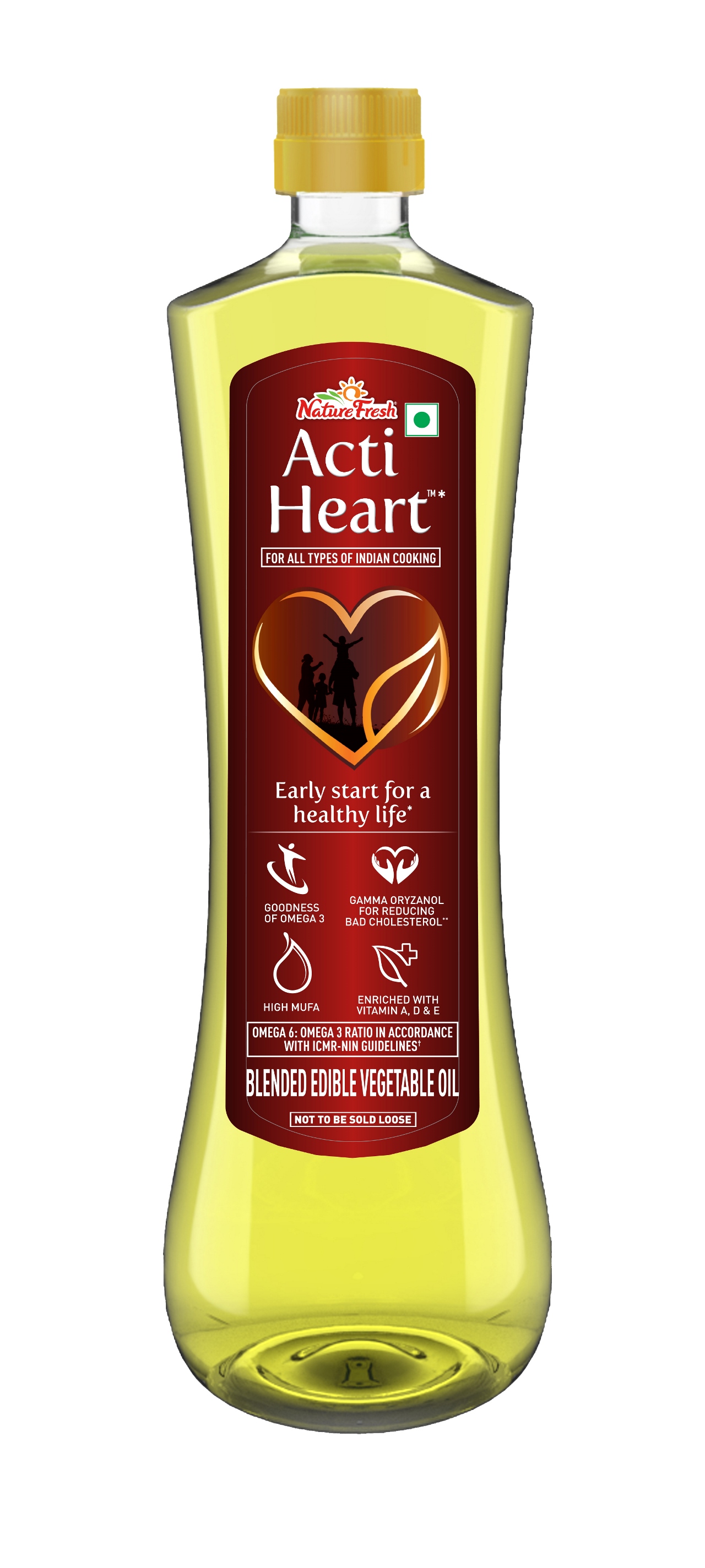 All above stated health benefits of NatureFresh™ Acti-Heart makes it a healthier cooking oil to cope with a sedentary lifestyle which makes one more prone to lifestyle diseases like obesity, coronary heart diseases & metabolic disorders etc. Its high smoking point makes it ideal for all types of Indian cooking.
NatureFresh Acti-Heart is available in 1 ltr bottle priced at Rs. 175/- which has the first-ever four-sided in-mold labeling that prevents label damage, post application. It is also available in 1 ltr pouch priced at Rs. 175/- and an environmentally friendly 5 ltr recyclable tin packaging priced at Rs. 829/-. The new offerings are available across E-Commerce platforms, Modern and General Trade, in India.