Enjoy A Delectable Winter Lunch Experience By Chef Raymond At Hakkasan Mumbai
Craving a delicious warm soup and a soothing meal even for lunch? Yes, us too! Though it has been quite humid last month but December is showing the dip in the climate and we're relieved! But with that has come winter cravings especially of something fiery and of course warm and delicious. To satiate these cravings, Chef Raymond of Hakkasan has curated a menu simply for those lovely winter afternoons when one needs a comfort meal. Want to know what's on the menu? Read on to find out.
Winter Lunch By Chef Raymond
The winter lunch menu at Hakkasan is available from Monday to Saturday so as to cater to the hard working Mumbai-kars. The focus will be on warming soups, steaming dim sum, wok dishes, and more along with a bespoke tea. One can start of with a vegetarian or chicken Black pepper meu soup, Hot and sour soup or the Sweet corn soup. Post soup savour some piping hot dim sums and pick from Black fungus dumpling, Vegetable chive dumpling, Vegetable spring roll, Chicken shumai, Hargau, Crispy duck roll and more.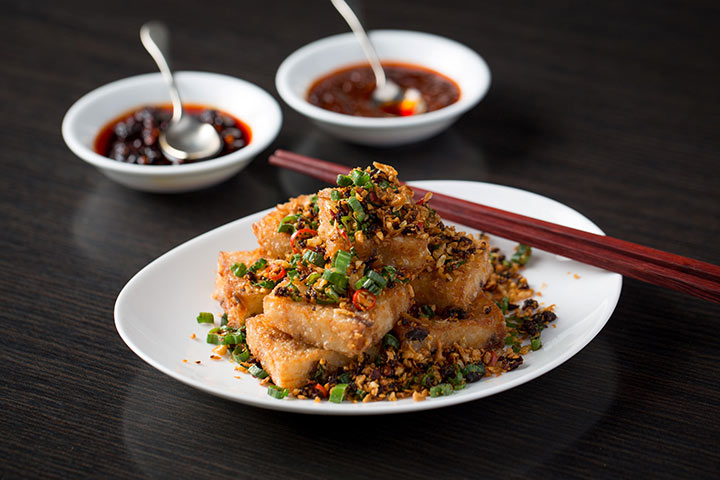 The lunch at Hakkasan is a five course meal and the third course is quite special as Chef Raymond will be serving his wok dish of the day like Stir-fry tofu and French beans, Mix vegetable in Assam sauce, Sanpei chicken claypot with Thai chilli and basil or Stir-fry chicken in Hakka spicy sauce. Post this wok dish save some room for desserts like Dark chocolate mousse, Coconut sago semifreddo or a selection of their ice creams.
Your lunch experience will come to an end with a special fifth course – tea. You can choose from quite a variety like Strawberry & Champagne, Ice Wine or the Irish Cream. So gear up for a special lunch at Hakkasan this winter!
Date & Timing: Monday to Saturday | 12 pm to 4 pm
Location: Hakkasan, Waterfield Road, Bandra West, Mumbai