An Epicurean Expedition, Courtesy Hablife
Hablife at The Hablis Hotel literally lifts your spirits to the sky. Snug on the terrace, overlooking a beautifully lit pool, Hablife will take you to the land where time slows down. They've opened a new chapter- 'Nouvelle Cuisine'- that comprises of new ways of cooking, freshest ingredients and enriching experiences.
Put life on hold, let the Hablife experience take over.
What we had:
Pre-starters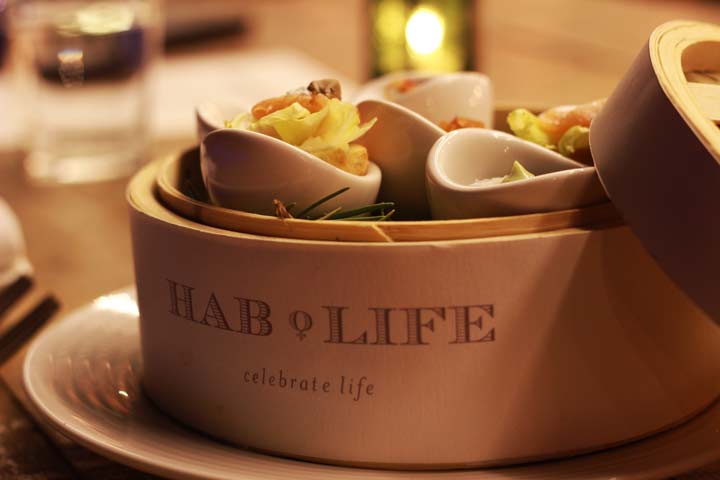 While you make up your mind about what to eat, a dim sum basket arrives at the table with small bowls of Vegetarian sushi, Crisp Prawn and Smoked Salmon Bruschetta.
Asparagus and Sweet Pea Veloute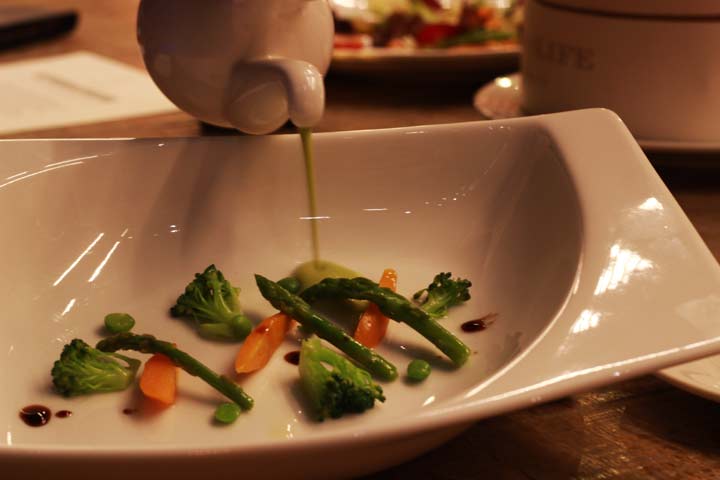 A bowl of sous vide vegetables arrives and the chef pours the soup over them at the table. The soup is mild and the vegetables are tender.
Spring Vegetable Salad with Quail's Egg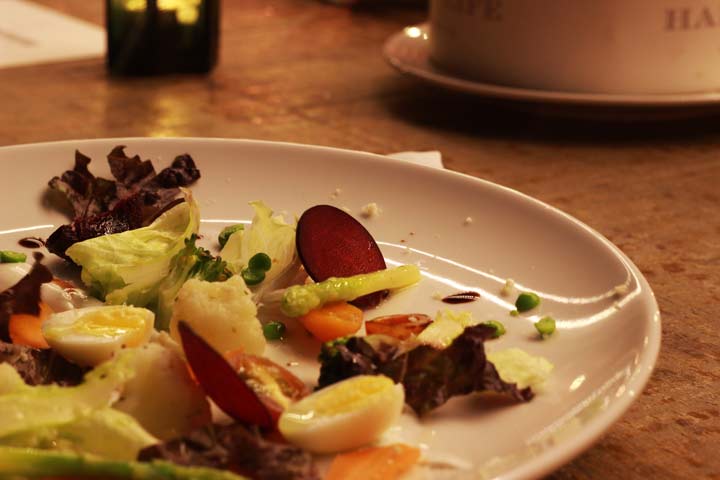 The season's vegetables with a ever- so-light seasoning and sliced quail's eggs is the perfect start. The freshness of the dish hits you at every bite. The hazelnuts add a nice touch.
You know Hablife is doing things in style when a Cranberry Ginger sorbet smokes at your table between the courses.
Slow Poached Salmon with Potato Salad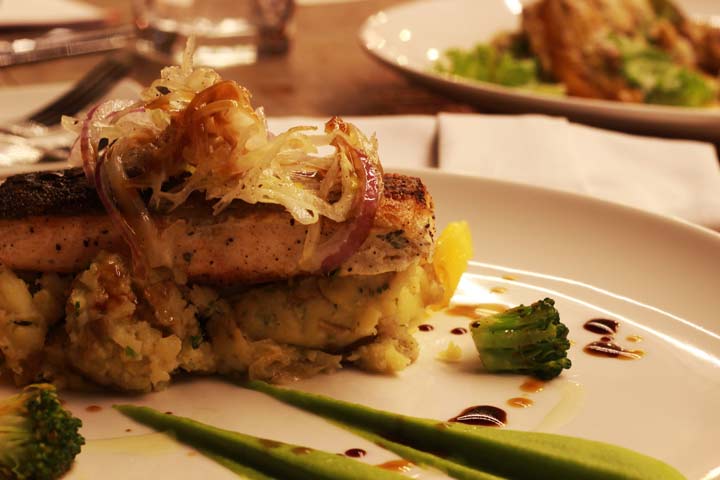 A beautiful treat for the eyes- the Salmon is a winner already. The salmon is cooked sous vide because of which it has a soft texture like no other. The broccoli puree compliments the potato salad.
Young Chicken, Wild Mushroom Risotto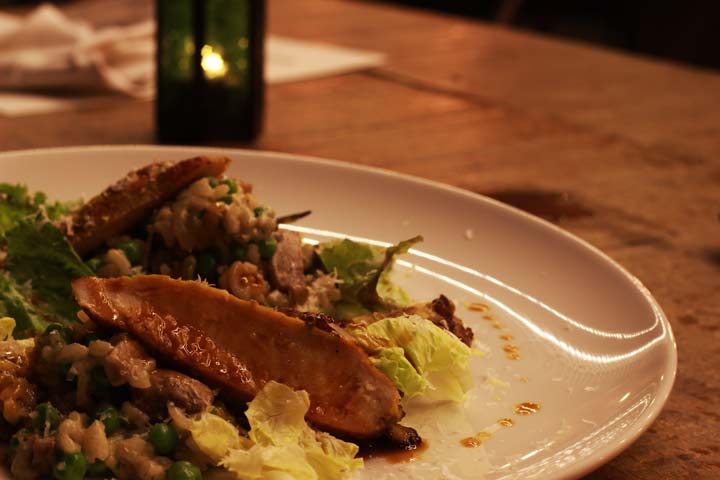 If this plate isn't licked clean, you might want to rethink everything in life. The jus that the chicken is cooked in dresses the tender chicken so beautifully. The wild mushroom risotto is the perfect accompaniment.
Again, a smoking lychee sorbet is brought out and take our word for it, it's divine.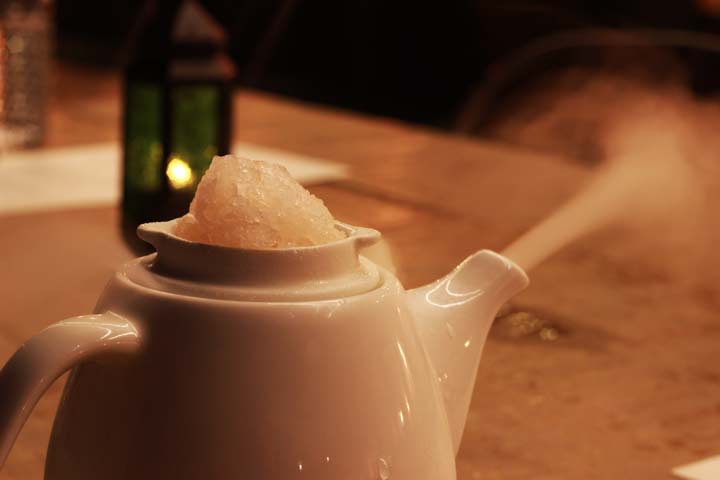 Mascarpone mousse with Chocolate Soil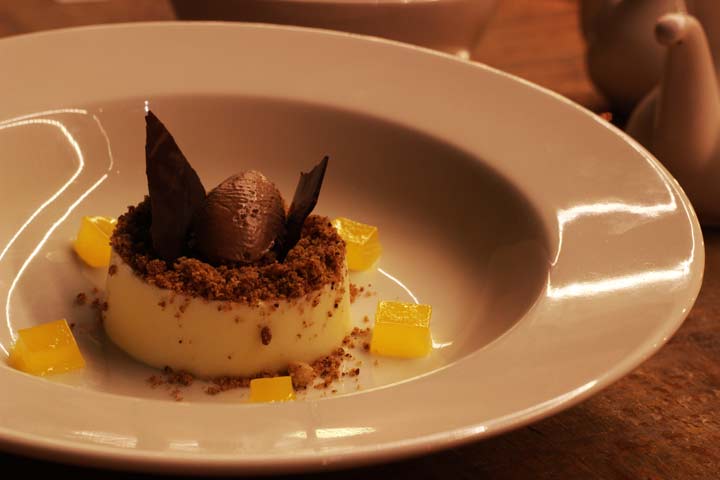 Hands down, the star. And what a poser in that! The chocolate soil and coffee veloute is the cherry on the top.
Did we just pout coffee veloute on it? Oh yes we did.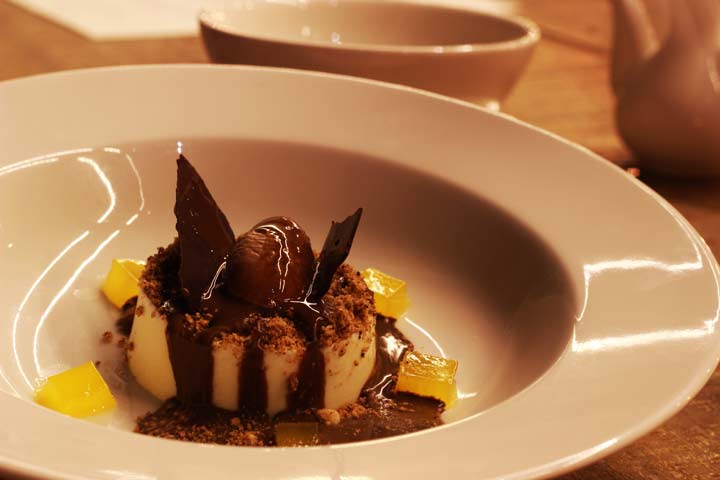 Guiness Ice cream with Curshed Macrons and Custard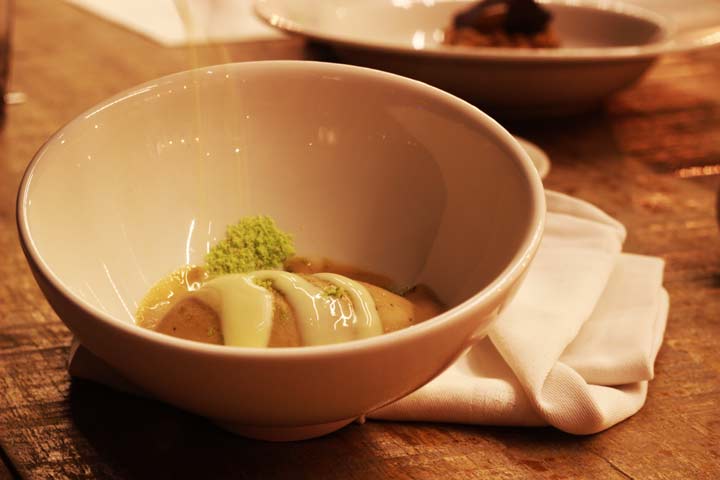 Hablife is making its own alcohol flavoured ice creams and trust me, they've got the best. The crushed macrons are a brilliant touch.
Hablife has a six course and three course menu option. You might just want to head to 19 GST Road Guindy, Chennai.