If Fries Are Your Bae Then Head Over To The J
As a general life rule, you can never ever have enough fries. So, when we discovered that The J, which advertises a whopping 30 different types of fries (plus milkshakes), was coming to the Ooru we couldn't wait to try them out. Already immensely popular among Mumbaikars, The J's first location in Bengaluru is situated on the iconic Indiranagar 100ft Road.


This chip shop is like no other as it boasts of a veritable goldmine of options from the classic Chili Cheese Fries to a DIY option; they've even got pizza fries! We tried the ever popular Chips n' Fish and boy were we satisfied. Delicious tartare sauce with a lime kick combined gorgeously with our greasy favorites (deep-fried everything) and made for a perfectly sized meal.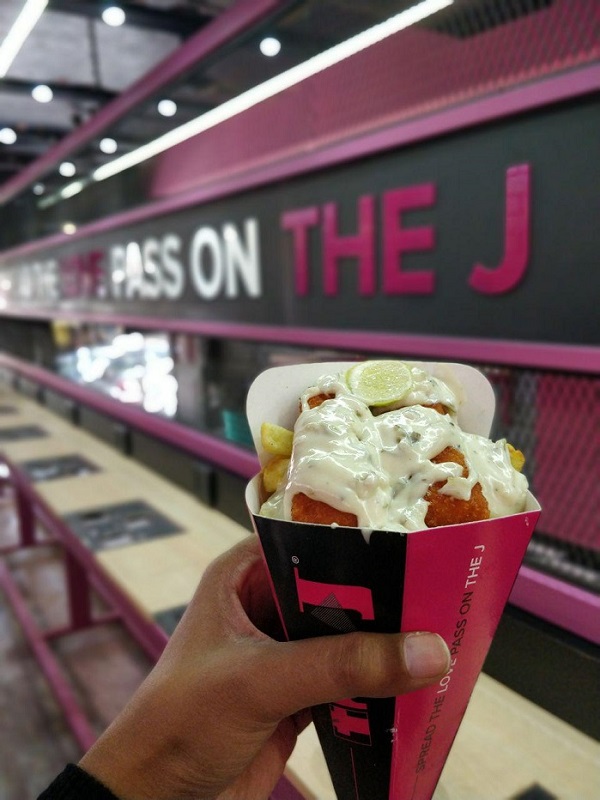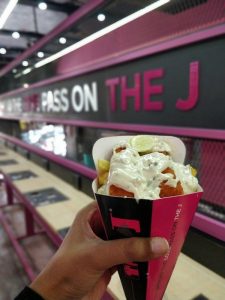 The best part about The J (apart from their milkshakes, but we'll get back to that) is that they only use fresh potatoes for their fries, which are then twice-fried for that crispy magic. They've also got a whole slew of super yum milkshakes to go with your cheat meal (year, whatever). We had the Nutella Monaco Milkshake, and we're telling you MasterChef was right all along, that sweet and salty combo sure does work.
If you're less adventurous you could pair your fries with a Chocolate Milkshake, or the eternally safe choice – the Oreo Milkshake. Unlike the Mumbai outlets, at this venue you can park yourself on a stool while choosing the winning picture to upload to the 'Gram. Oh, and did we mention that each fry-station has their own Insta-worthy lighting?
Not to mention the fact that the food at The J is the perfect hangover cure as well as a way to satiate those *ahem* munchies. If you're too lazy to drag yourself out of the house (and are willing to miss an Insta opportunity) you can even Swiggy it. If you don't live nearby, have no fear, because a little birdie told us that The J will be opening up at Chuch Street soon as well. 2018's looking up already!