Gateway Brewing Co In Mumbai Has Two New Exciting Innovations
Gateway Brewing Co, a Mumbai craft brewery, has recently introduced two innovations; the Dark Horse Black IPA and the Darling-Jee which will be served at The Bombay Canteen in Lower Parel.
The Gateway Brewing Co Story
Gateway Brewing Co was founded in November 2012 with (according to the website) "a single purpose: to brew classic styles of beer with local ingredients and make them available to bars & restaurants at an affordable price. The name is inspired from Mumbai's local landmark – Gateway of India."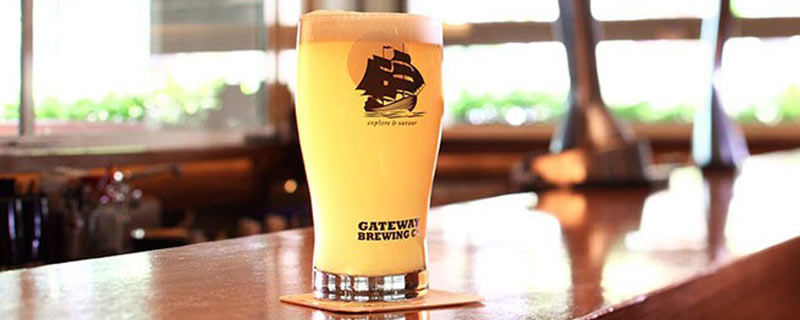 The brewery was founded by Navin Mittal, Krishna Naik and Rahul Mehra and distributes its brews across 75 pubs across Mumbai and Pue including British Brewing Co, Monkey Bar, The Beer Cafe, Woodside Inn and The Bombay Canteen.
The Dark horse Black IPA And Daarling – Jee
Recently, the brewery launched the Dark Horse Black IPA (India Pale Ale); a brew which combines the bitterness and hop aroma of an IPA beer and the roastiness of a stout. The beer is available for Rs.275-295 and is available at select restaurants across Mumbai including Woodside Inn, The Good Wife and The Bombay Canteen.
The Bombay Canteen will also be dishing out a unique spin Gateway Breweing Co beer in the next few days; the Darling-Jee. The Darling-Jee infuses tea in Gateway Brewing Co's Base Malt; it combines the red hue of Darjeeling tea nad has notes of orange and citrus.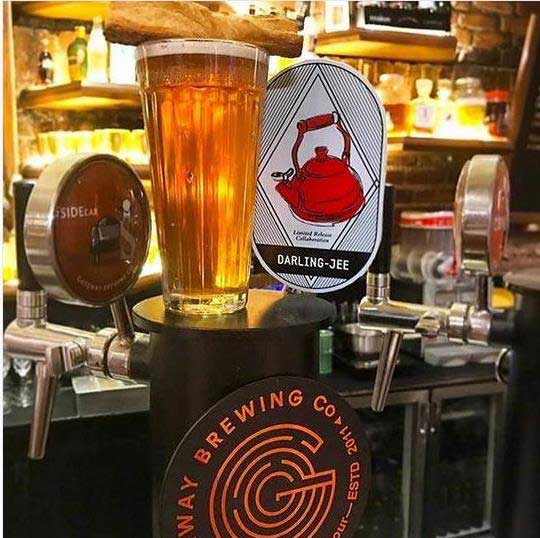 Commenting on the release, Sameer Seth, Founder & CEO, The Bombay Canteen said, Darling-Jee returns to The Bombay Canteen after a one year hiatus. Introduced by the Gateway Brewery for our one year anniversary, the Darling-Jee's subtle flavours of Darjeeling and Earl Grey teas and its easy drinking nature made this ale a favourite among The Bombay Canteen's guests almost immediately. Many have awaited its return for a while, and it's great to be able to taste it albeit with khari biscuit at the restaurant again!"
Meanwhile, Navin Mittal said "The name of the beer is a play on Darjeeling Tea that has been used to impart flavor and aroma in the beer in addition to Earl Grey tea from Chado Tea (look them up on the web). This beer was launched last year for Bombay Canteen's 1st Birthday. People loved it so much that TBC asked us to make it again for them."
"Darling- Jee is very close to our hearts as we love to make beers that push boundaries and bring something unique to the customer. Last year, we made Kaapi Stout (beer infused with coffee from Blue Tokai) so this was a natural progression in a culture which is tea crazy!" he added.
The beer will only be available for a limited time; head to The Bombay Canteen and pair it with the restaurant's popular dishes; Kheema Pao, Juicy Lucy and Kejriwal Toast.