Indigenous Ingredients, Modern Flavours, Wholesome and Comforting – this Monsoon, Yauatcha Introduces an all-new Seasonal Dim Sum Menu
There is nothing more comforting than a warm cup of tea along with a steaming, full of flavour, comforting basket of dim sum during the monsoon season. This July, BKC's favourite dim sum teahouse, Yauatcha, will launch a limited edition dim sum menu that showcases flavours, delicate artistry and culinary mastery of their signature offering – dim sum. This limited edition a la carte menu features an array of dim sum that is a twist on the signature and classic recipes using more indigenous and local ingredients.
The menu features dim sum like Spicy chicken cheung fun inspired by Yauatcha's most popular dim sum, Crispy prawn cheung fun. This one comes with Sichuan pepper, basil chilli, chicken and coriander drizzled with a well-seasoned light warm soy sauce. For those looking for healthy, wholesome and authentic Cantonese flavours, the dim sum chef recommends the Vegetables wrapped in Chinese cabbage with Szechuan sauce that comes with chive flower, crunchy taro root and lotus root that are tossed in a traditional Chinese Peking sauce wrapped inside Chinese cabbage.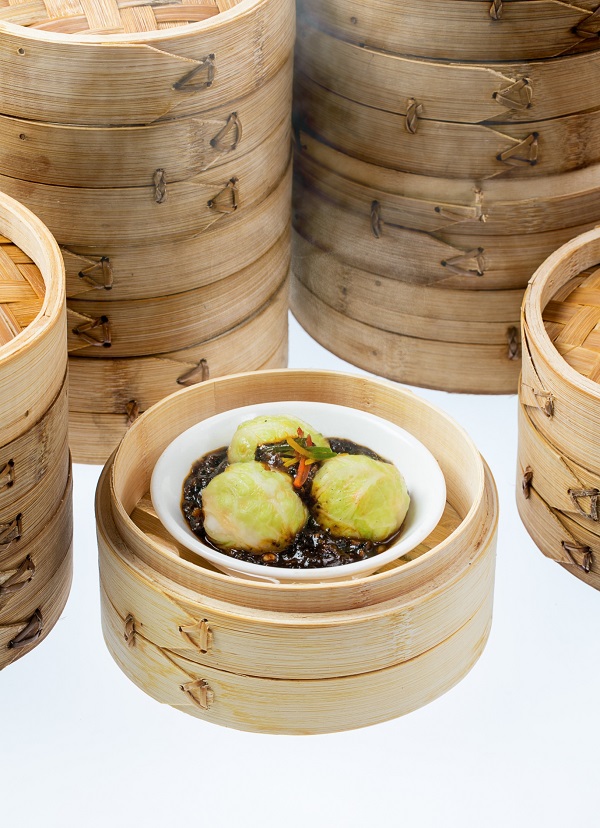 Monsoon is synonymous with something light, warm, flavourful and comforting. Perfect for the season is the Prawn wrapped in Chinese cabbage with black pepper sauce which is served piping hot on a bed of aromatic black pepper soup or the Chicken basil dumpling that comes packed with green chilli, oyster sauce, water chestnut and red onion. The Shanghai siew long bun with pork is a traditional dim sum and a must have this season. Also referred to as xiao long bao or soup dumplings, this dim sum comes filled with a dense and seasoned pork meat broth that turns to a piping hot aromatic and meaty soup once steamed.
Come enjoy these intricately prepared dim sum using a range of techniques. Each one is unique, from sweet and succulent prawns encased in crunchy, buttery pastry to tender chicken and crunchy vegetables filled inside translucent dumpling skins.
Time: 12 pm at 1:30 am
Place: Yauatcha, Bandra East, Mumbai
For Queries and Reservation Call: 09222222800