Kunal Kapur & Pooja Makhija Teamed Up To Launch Saffola Aura:  A New Super Oil
Yesterday, celebrity chef Kunal Kapur and celebrity nutritionist Pooja Makhija teamed up at Bandra's  Smoke House Deli to launch Marico The oil will be available in tow Saffola's new product; Saffola Aura.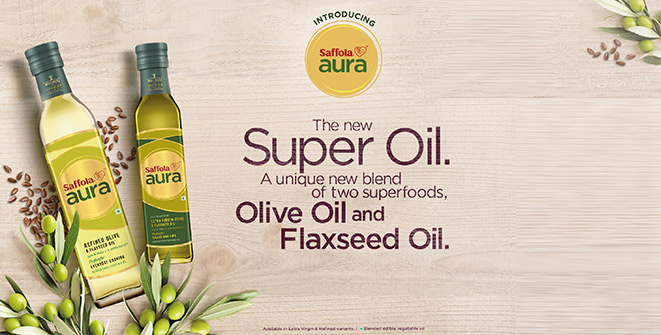 A New Super Oil
Saffola Aura blends two oils which have been lauded for their health benefits; olive oil and flaxseed oil. Combined, the two oils create Saffola Aura which is rich in Omega-3 and anti-oxidants.
Speaking at the event, celebrity chef  Kunal Kapur said,  "The  new  Super Oil,  Saffolla Aura, is a welcome addition to all our kitchens. It is a first-of-its-kind blend of two super foods that will renew your body cells every time you eat a meal.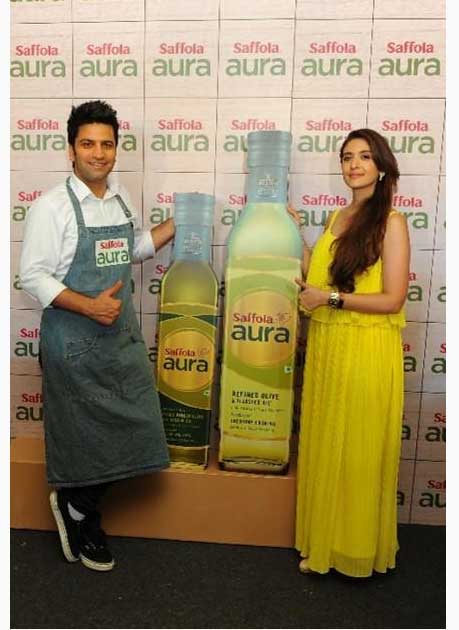 Similairly, Makhija said "with the amount of external stress we face in our modern, fast-paced lives, it is important to renew ourselves from within. This new Saffola  Aura does just that with its omega 3 and antioxidant properties. It is indeed a Super Oil for a Super You!"
The oil will be available in two variants; refined and extra-virgin.