Latitude At Vivanta by Taj Offers Sumptuous Spreads For The Late Night Owls In Bengaluru
The clock has struck midnight and the hunger pangs are furiously knocking on the door. Since most restaurants are closed by midnight in Bengaluru, you are left with fairly limited options. Although there are some restaurants serving decent food, why upset your taste buds by eating at such restaurants when you can indulge in some delectable dishes at Latitude at Vivanta by Taj-Whitefield.
Latitude is a all-day dining restaurant at Vivanta by Taj which gives you the perfect opportunity to indulge in the succulent Pan-Asian, Indian, and Continental cuisine delicately prepared by Chef Arzooman Irani. With an extravagant decor and a space overlooking the pool, you can enjoy the tasty dishes in midst of an relaxed setting.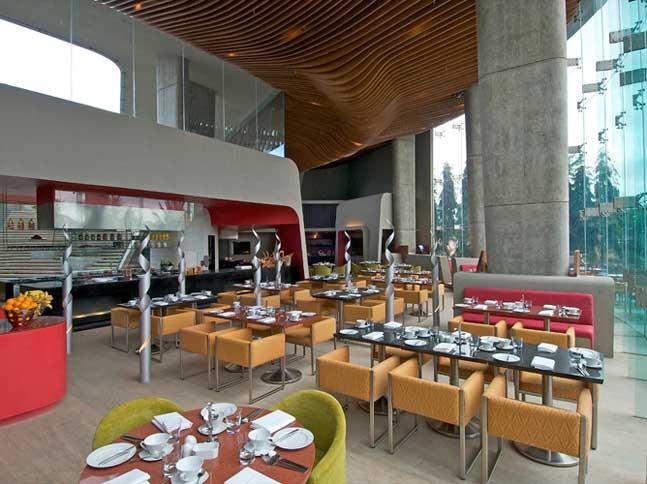 Not only does Latitude offer an amazing decor and ambiance, it encourages late-night eating as well. 'The Later, The Better' theme currently running at the restaurants offers some delicious discounts for your late night snacking. The offers include a discount of 22.5% from 10:30pm to 11:00pm, 23% 11:00pm to 12:00am, 23.5% from 12:00am to 1:00am and 35% from 1:00am to 5:00am.
With amazing discounts and delicious food, there is no better place to gorge on some good food late into the night than at Latitude. Vivanta by Taj is located at the entrance of the International Tech Park in Whitefield, Bengaluru.