Make the Most of Mango Season With The Keri Nu Craze Menu At SodaBottleOpenerWala
Mango season is almost at an end, and if you're looking to make the most of it, then you have to head to SodaBottleOpenerWala! Try their Keri Nu Craze menu and you'll understand exactly why mango is the 'king of fruits', because we sure did!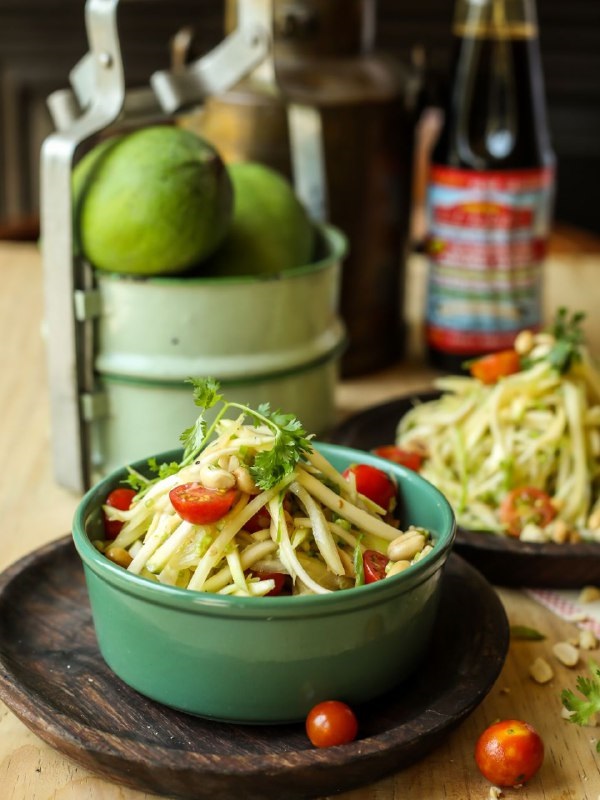 We kicked things off with the Mango and Mint Slush, which was every bit the rummy mango milkshake of our dreams! We also had the Aam Panna, an absolute must-try with its divine raw mango flavor (you can also make it Irish, just FYI).
One of our favorite items on the menu was the Raw Mango and Papaya salad. It had the perfect mix of texture and spice and sour and we'd be happy to have that as a side to any dish on the menu. We also tried the Keri Kanda Par Eedu and Keri Chicken with Pav, and pro tip, the salad acts as a brilliant balance to the sweetness of the other two dishes.
Of course, we couldn't end our meal without having dessert (no matter how stuffed we were). The Keri nu Samosa certainly didn't disappoint, although we had our apprehensions about how heavy it would be. The pastry for the samosa was light and flaky and the mango filling was a gorgeous, silky texture. We wouldn't mind cheating on our diet for this dish!
All in all, we loved the innovative use of mango, and the way the flavour shone through. And, of course, who would pass up on a mango cocktail?