Curry in a Hurry!
Adapted from Nigella.com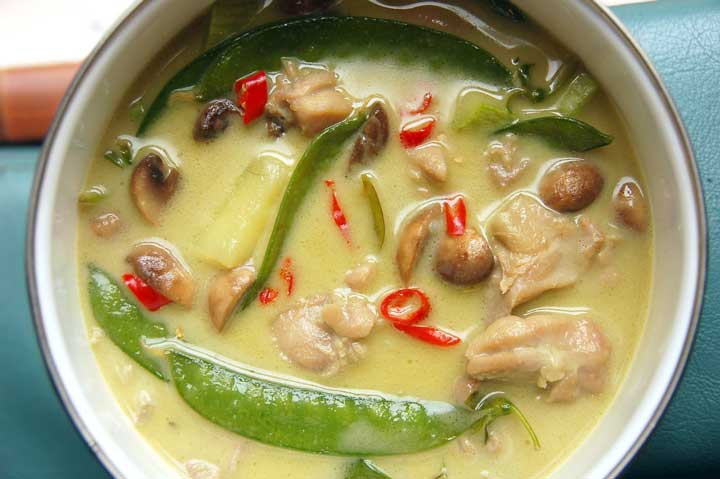 Ingredients:
2 tbsp wok oil
2 tbsp spring onions, finely chopped
4 tbsp green Thai curry paste
1 kg chicken thighs, cut into strips
1 400 ml can coconut milk
250 ml boiling water
Chicken stock
1 tbsp Thai fish sauce
180 grams peas
200 grams soy beans
150 grams green beans
3 tbsp coriander leaves, chopped
Instructions:
In a large saucepan, sauté the spring onions in the wok oil for two minutes.
Add the Thai curry paste and stir well.
Add the chicken pieces and sauté for two minutes.
Pour in the coconut milk, fish sauce, peas and soy beans and stir well.
Allow the curry to simmer for ten minutes.
Add the green beans and cook for five more minutes.
Remove the curry from the stove and garnish with coriander leaves.
Serve with rice, noodles and a side of lemon wedges.