Rasta S02E01 has a lil' Something for Everybody
We all know and love Rasta, which at one point, was the only restaurant that served delicious pizzas and the best hot chocolate ever -post 11.30 when Bangalore's curfew was in effect. The curfew has relaxed a bit, but we still love our Rasta don't we? Needless to say, it's a little far and the management of Rasta decided to help us out with that. Their solution? Rasta S02 E01.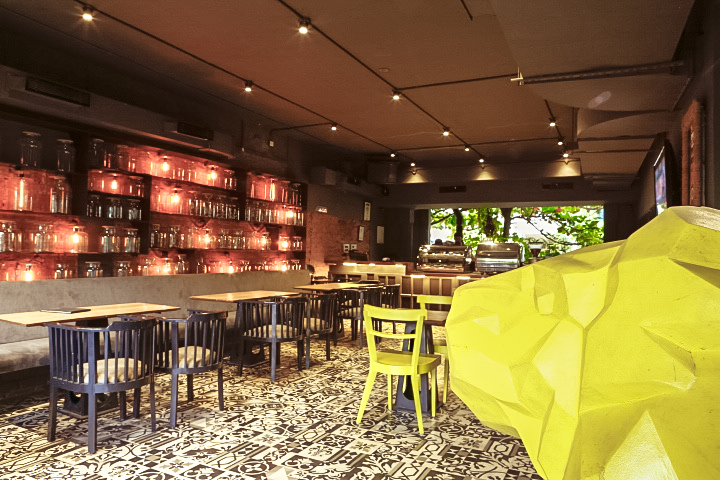 "We wanted to give people something they could relate to, and they can relate to Rasta but at the same time let them know it's different. Hence, the name" explains Rasta's marketing manager Vikram Raghu. And we agree. Situated in Kalyan Nagar which has developed into one of the city's prime food location, Rasta S02 E01, gives you a sense of familiarity with the touch of excitement we normally connect with something new. Rasta has decided to cater to everyone, young and old, with the ground floor set up as a café and the first floor set up as the bar. The ground and the first floor have both indoor and outdoor seating. Choose between a beautifully made mini amphitheatre or a cozy well-lit indoor seating.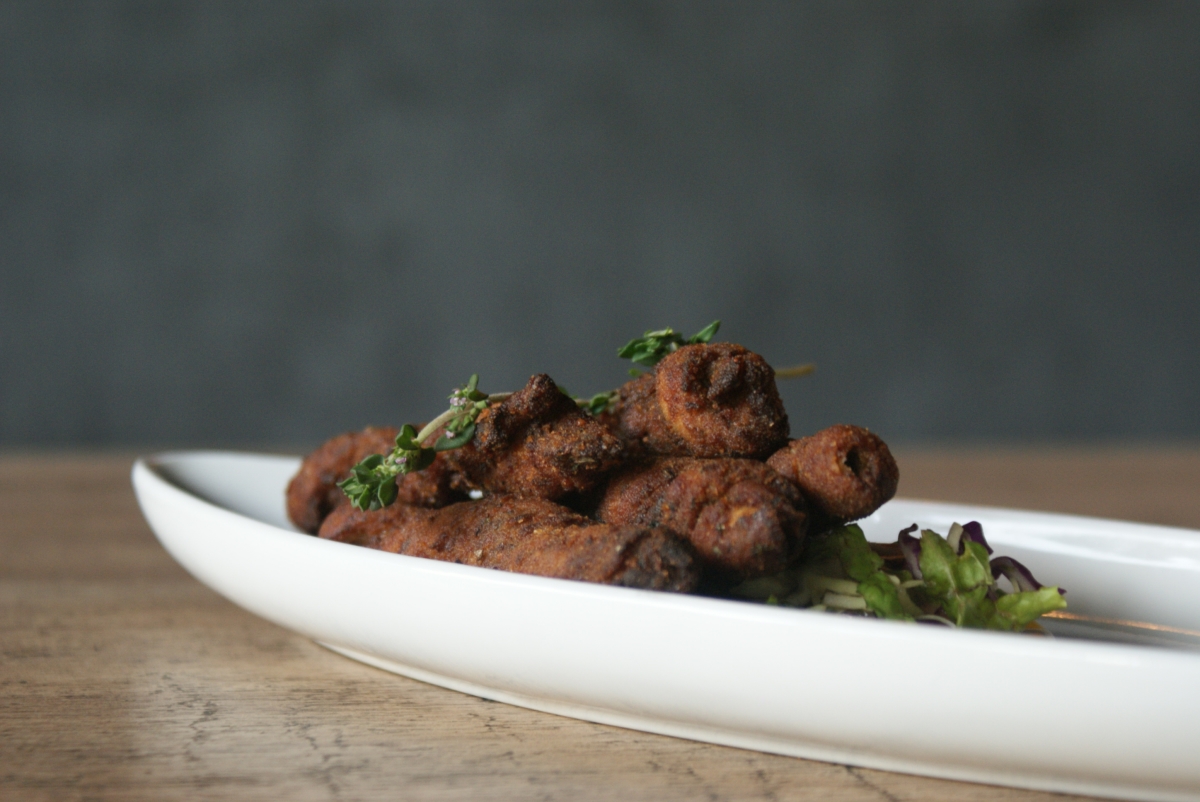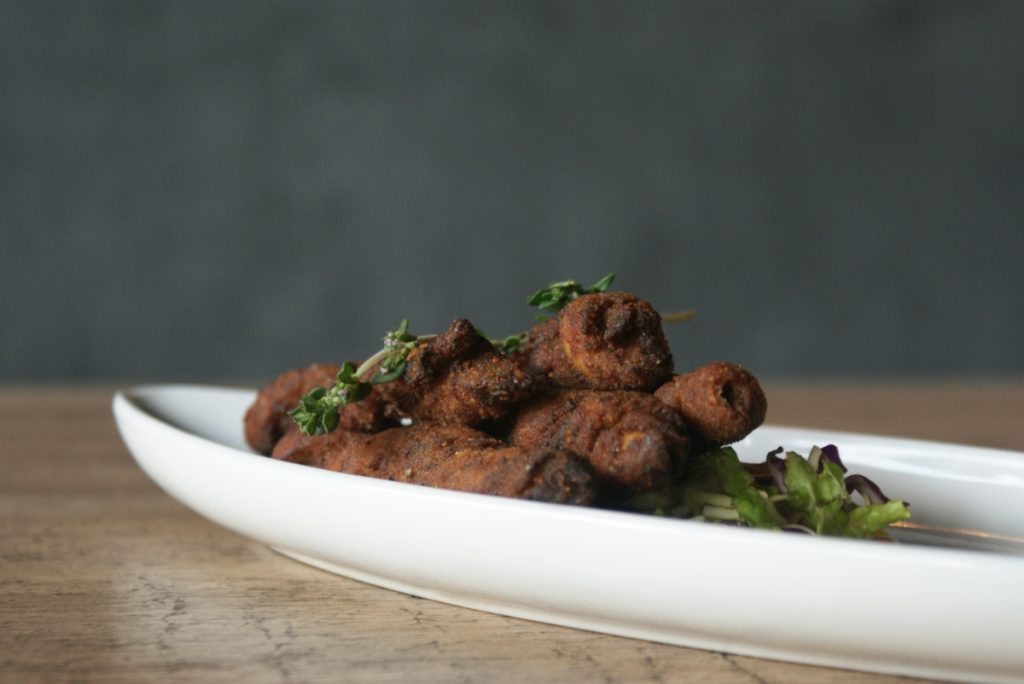 The ground floor houses a range of snacks and beverages, both hot and cold. From hot steaming teas to delectable milkhakes- we were greedy and tried both the peach iced tea and the snickers milkshake.. The snickers shake was perfectly made, served at the right temperature and not filled with sugar like most shakes these days. The peach iced tea was flavourful and just what you need to cool off on a hot summers day.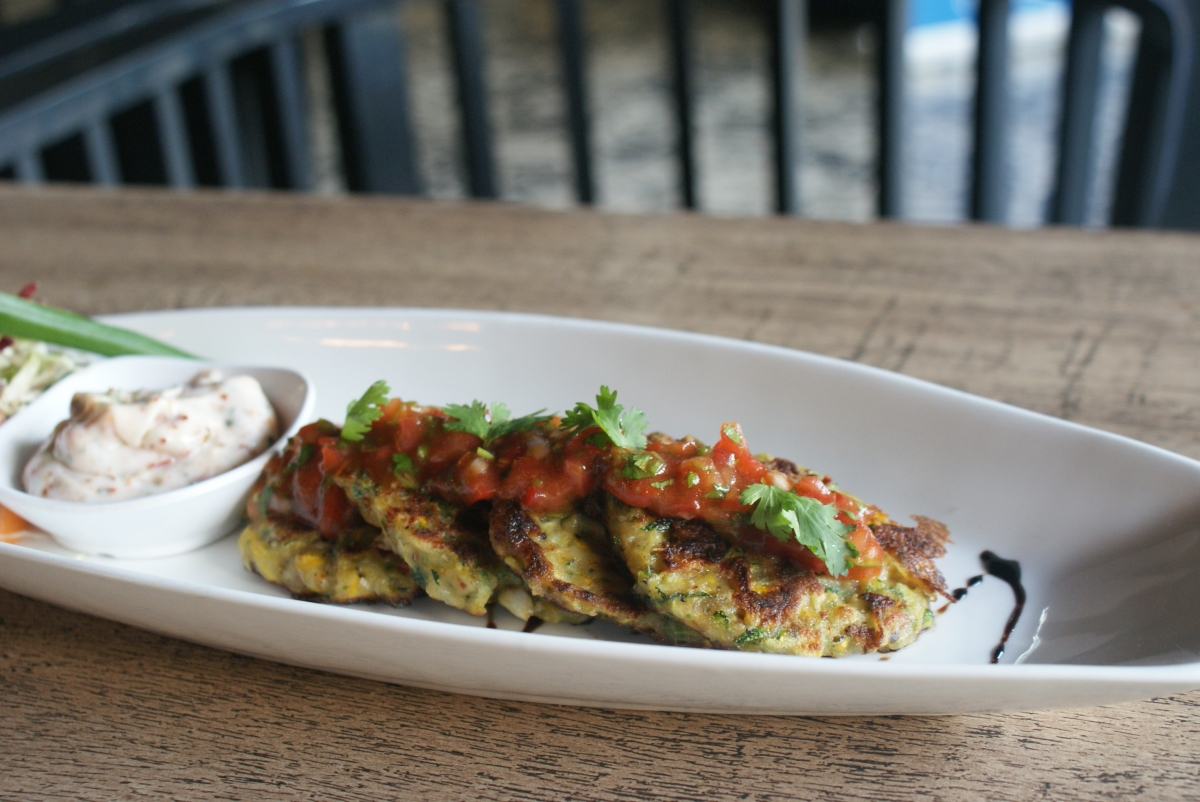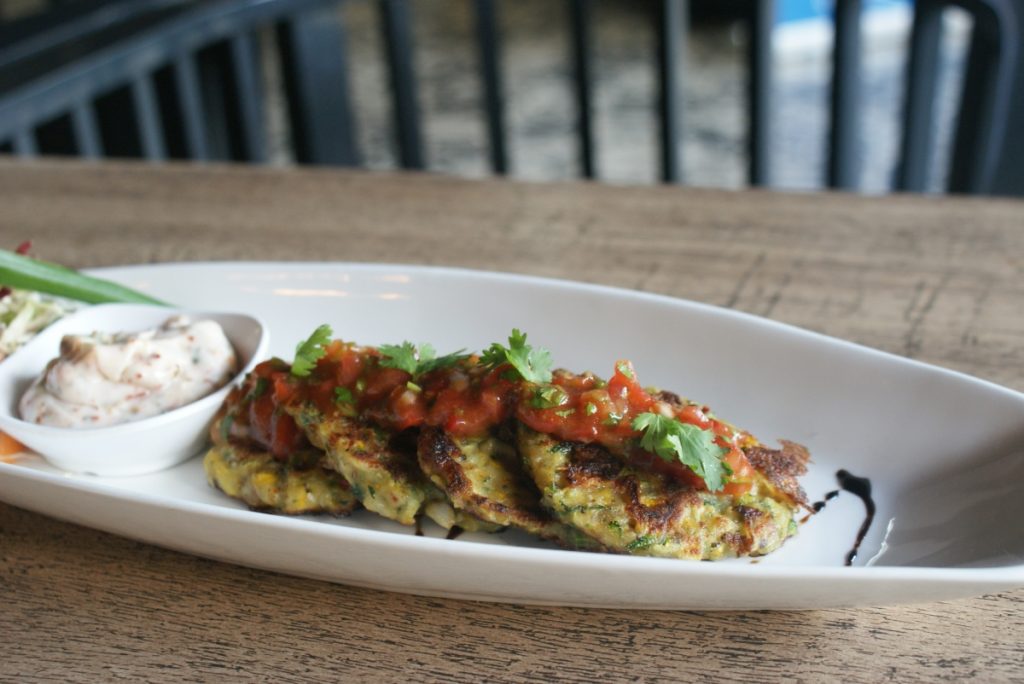 We took a break while we chatted up the chef, Mr. Naveen Singh. A veteran of 16 years who specializes in Continental Food and has even spent some time abroad acquiring, tasting and incorporating new and exciting flavours into his repertoire. We ask him what his specials are and he rattles on about his Shepherd's Pie and Jamaican Jerk Chicken. He mentions that the jalapenos and exotic spices he marinates the chicken in, is what adds the exotic and delicious Caribbean flavour. We ordered the Herb Crumb Chicken and a Zucchini & Chili Fritos with a tomato salsa for appetizers. One bite of the Fritos and we were dumb struck. The Fritos were crisp on the outside, soft inside with a hint of chilli that is nicely balanced by the tomato salsa. The spice settles in your mouth and not until the end do you actually realize how spicy it is. But by then, you are taking the next bite.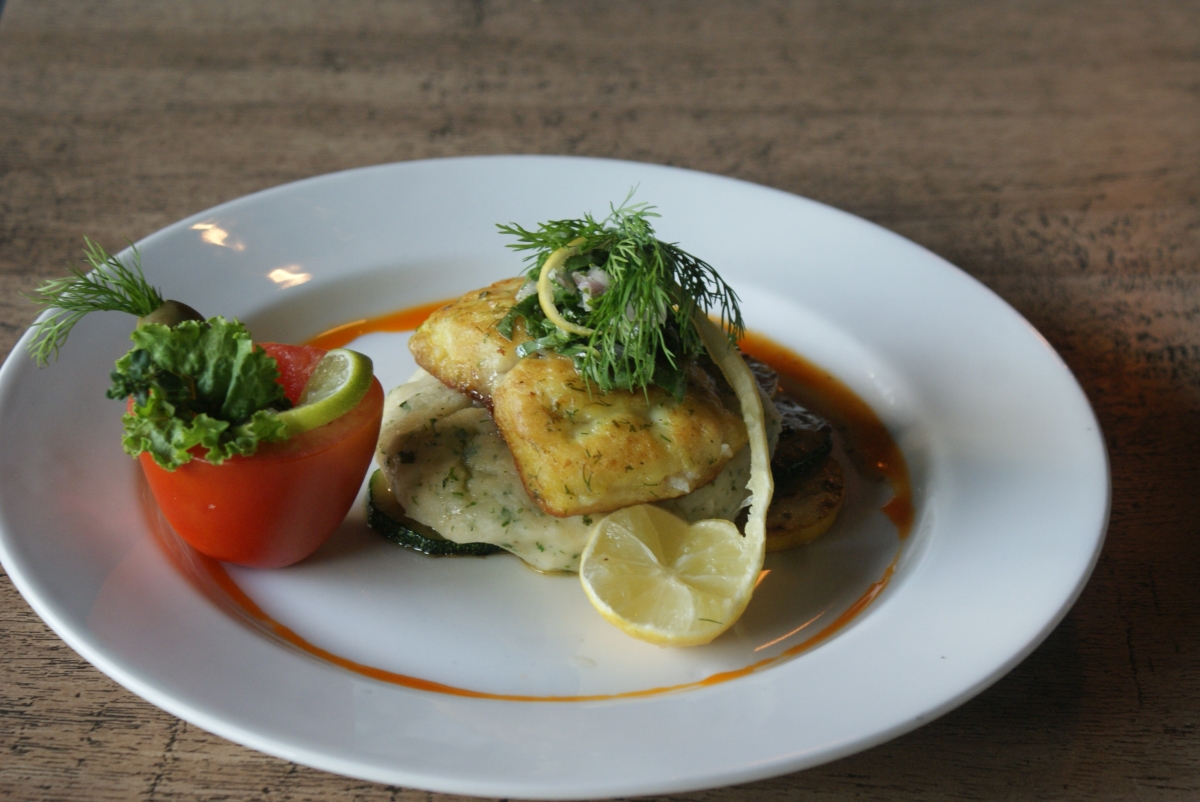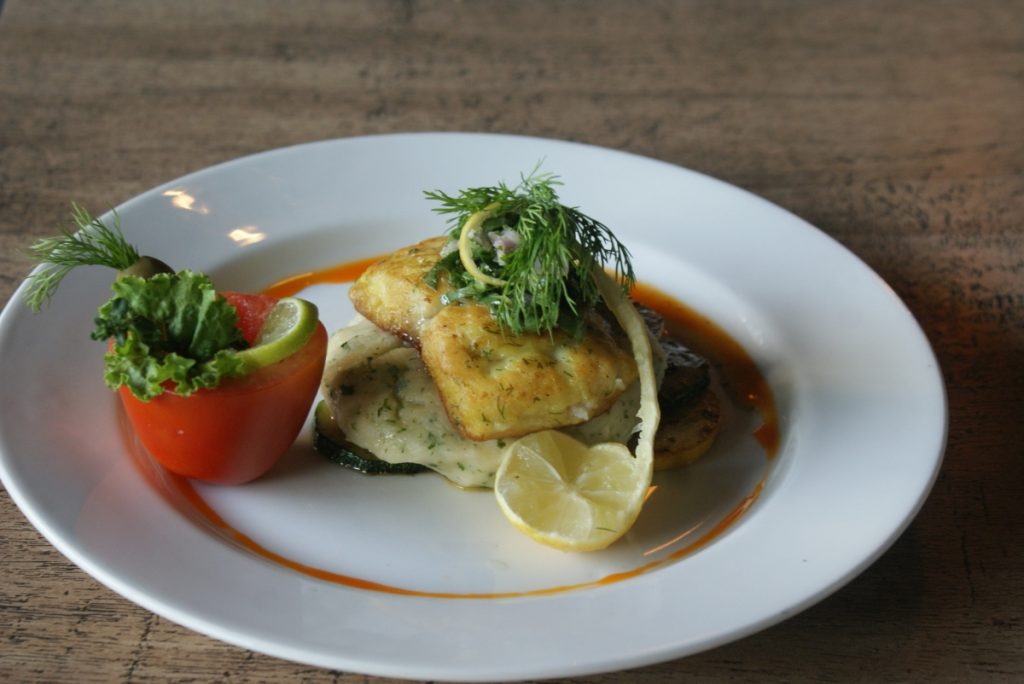 The Herb Crumb Chicken was fantastic – a soft tender chicken marinated in a herbs and spices and fried to perfection. For the main course we ordered a Grilled Fish Steak on a bed of mashed potatoes. And it was sublime. We are a little biased towards mashed potatoes and so we loved them(obviously). We ended our meal with a Chocolate Muffin. Yes, we managed to have that too. What better way to end your meal than with chocolate, right?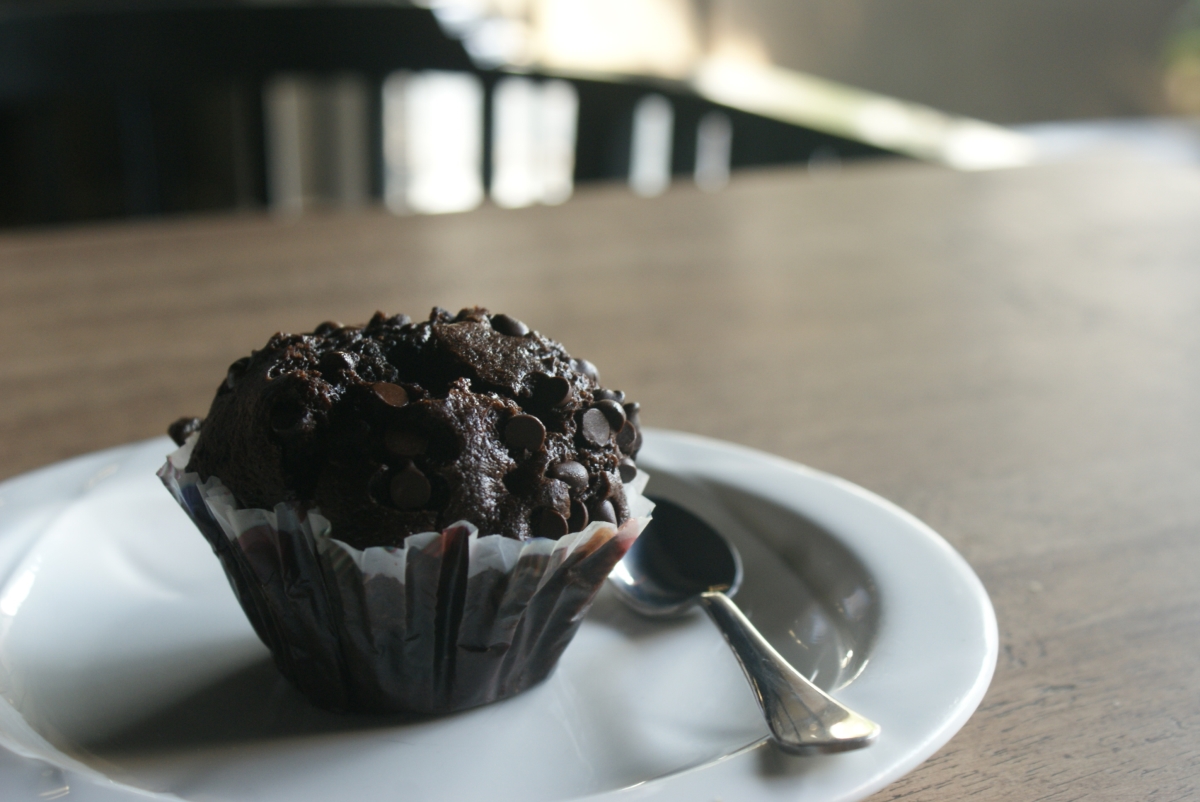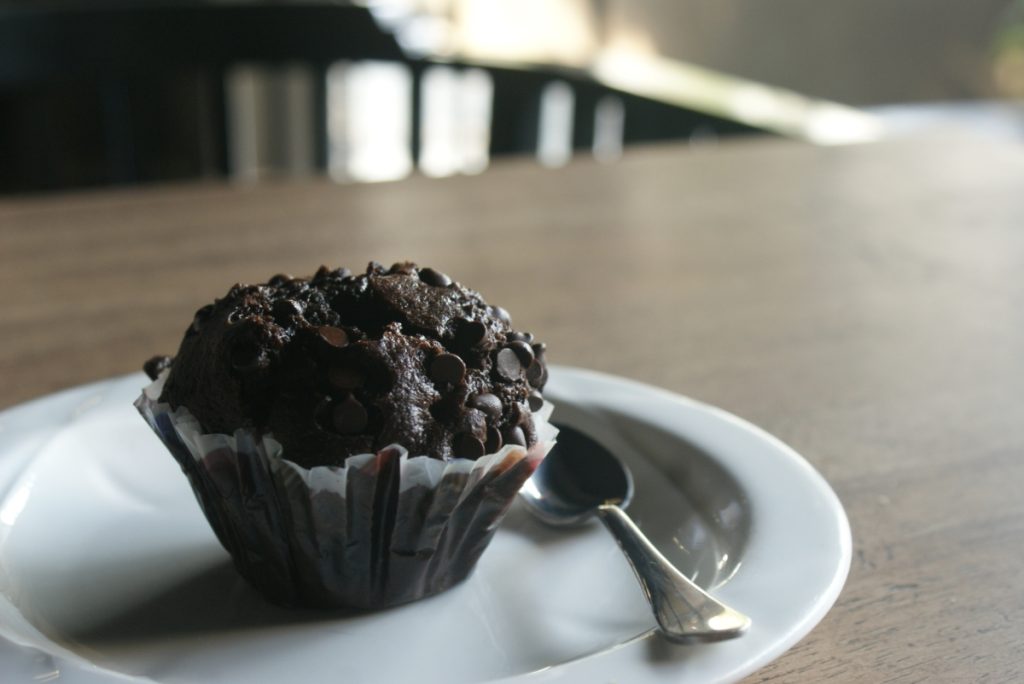 Oh and before we forget to mention, Rasta is completely pet-friendly. Its outdoor space is the perfect hangout for your furry friend. We hear that they are starting up a brunch soon, and boy, we sure are looking forward to that.
Rasta S02 E01 had our thumbs up and our stomachs more than satisfied. If they do come up with a S03, we are on board with that too! But for now, we are watching this episode on repeat.
What we had:
Peach Iced Tea
Snickers Shake
Herb Crumb Chicken
Zucchini and Chili Fritos
Grilled Fish Steak
Chocolate Muffin