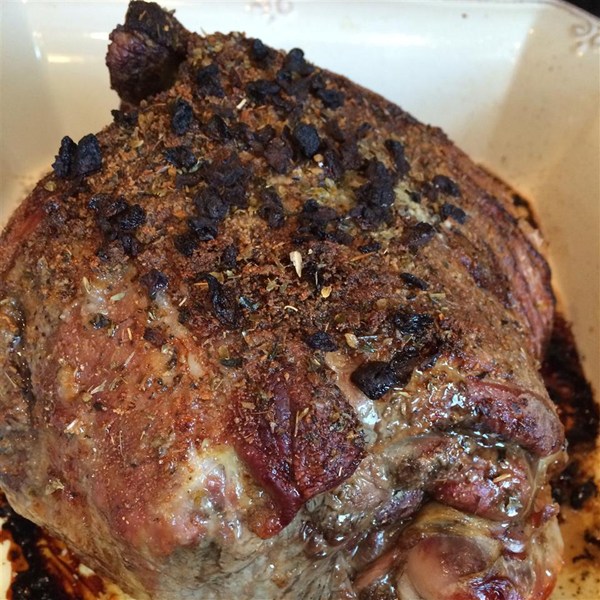 | | |
| --- | --- |
| | |
Preheat oven to 325 degrees F (165 degrees C).

Generously salt and pepper lamb. Smear the mustard all over the lamb and sprinkle it with a fine coating of flour. Place lamb in a roasting pan and place slices of garlic over top. Sprinkle with Worcestershire sauce to taste.

Roast uncovered at 325 degrees F (165 degrees C) until desired doneness. About 20 minutes per pound for a pink roast. Remove from pan to a heated platter. Use the drippings to make a gravy by a little flour and water. Season with salt and pepper.