Relish A Lazy, High Spirited Sunday Brunch By The Poolside In Mumbai
Gather around at the poolside terrace at The Leela Mumbai this Sunday or the next for a splendid feast. The lazy Sunday brunch has gone lazier with you tucking into sizzling bites by the poolside. Stay in your high spirits with which you began the weekend with for this is a Sparkling Poolside Brunch with dedicated mixologists to whip you up some lip smacking concoctions. If the lovely poolside and cocktails aren't the way to convince you then read on to find out what's the food scene out here and we're sure you'll want to be here in a jiffy.
Bring Out The Food
Come what may, what makes or breaks a brunch is the food and keeping this in mind The Leela Mumbai has made sure that you get a lavish buffet with ample variety. This pleasant weather is rare in Mumbai and is perfect for some grills by the poolside. So make your way to the an extensive Grill Station serving house specials like Herb-Marinated Chicken Breast, Harissa Cottage Cheese Skewers, Rawa Masala Fried Bombay Duck, Potato and Corn Galette, Grilled River Sole, Parmesan crusted Zucchini and more. There are also going to be live counters like Western Carving Station, Pad Thai Station, Apple Pie Station, Shawarma Station, Appam and Dosa Station, Pasta station and Chaat Station. And this is not all!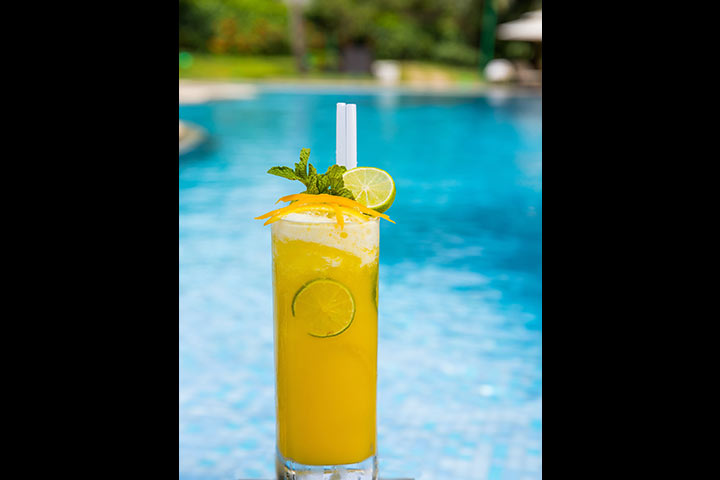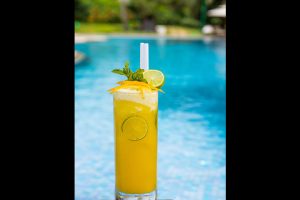 One can also enjoy a marvellous variety from different counters like Wine Poached Seafood, Sliders and Hot Dogs, Breakfast Staples like Eggs and Waffles, Mumbai Street food Specialities, Popcorn, Kebabs, Biryani and much more. So those craving some eggs for brekkie or a drool worthy biryani are all covered. Don't feel like going for Indian food? Head on to try Chicken Roulade, Poached Pears and Arugula, Herb Marinated Tenderloin with roasted Pimientos, Seafood Roulade, Lamb Navarin, Wok Tossed French Beans with Oyster Sauce, Rahra Meat, Corn crusted Fish Fillet with Tartar Sauce, Mixed Vegetable Thoran and Thai Red Chicken Curry at this massive buffet at The Leela Mumbai.
Do not forget to keep the high spirits strong and pair your food with whisky, gin or vodka. You can even ask the mixologist to make you a unique cocktail. End this lovely meal with Crème Anglaise, Bienenstich, Green Tea Matcha and Amarena Crème Brûlée, Lemongrass Parfait with Ginger Crumble, Pistachio Lemon Macarons, Mascarpone Panna Cotta with Berries, Candy Floss and lots more for dessert. And all this on a poolside terrace. On a Sunday. Amazing, right?
Date & Timing: Every Sunday till 23rd December | 12:30 pm to 4:00 pm
Location: Poolside, The Leela Mumbai