This November Tuck Into A Grand Parsi Wedding Feast At The Bombay Vintage
Dikras and Dikris, get ready to feast on the traditional Lagan Nu Bhonu as the popular Bawi Bride, Chef Perzen Patel takes over the kitchen of the Bombay Vintage. Get ready for some gluttony all through the month of November as there are going to be sumptuous Parsi wedding delights on the menu. After a roaring success of the Catholics of Bombay menu, the restaurant is all set to tantalize your taste buds by picking a cuisine that belongs to the much-loved community in Mumbai.
Lagan Nu Bhonu At Bombay Vintage
To start of the wedding feast, without an actual wedding of course, one can pick from appetizers like Kolah Nu Aachar Na Pattice, tender potato patty stuffed with the Kolah's traditional carrot and dry-fruit pickle or the Bharuchi Akoori on Kayani ni Khari and the Agram Tagram Machina Kevab, old school cheesy kebabs made with squid, rawas and prawns.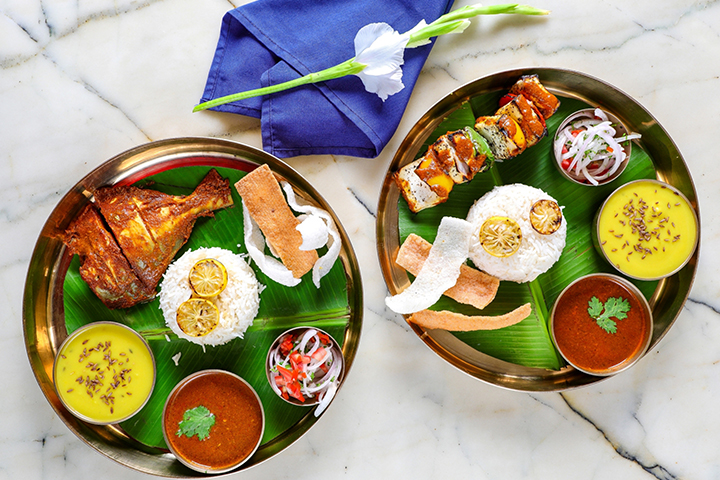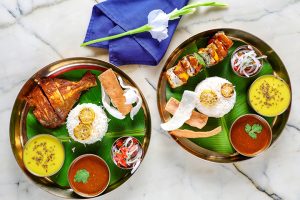 Relish a hearty main course in which you can pick from Mamaiji's Curry and Rice, served with eggs or prawns, using Bawi Bride's grandma's recipe passed down through generations or the Bawa Papu's Kid Gosht with a rack of lamb cooked in whole garam masala, cashews and coconut milk served with Parsi rotlis. If you're not that into meat then you can relish the Muta Bapaiji's Lagan Nu Istoo, a sweet and sour root vegetable medley of potatoes, carrots and yam is topped with chopped dates.  
There are also the Chef's recommendations that include Dhandaar and Lagan No Patio with paneer & pomfret which is a tangy tomato and coconut based gravy served with Parsi yellow dal and steamed rice and Anjeer Ma Marghi, a Parsi version of a butter chicken. For dessert one might anticipate the quintessential custard but Bawi Bride cranks it up a notch for Bombay Vintage by serving up sumptuous Lagan Nu Custard Ice-cream.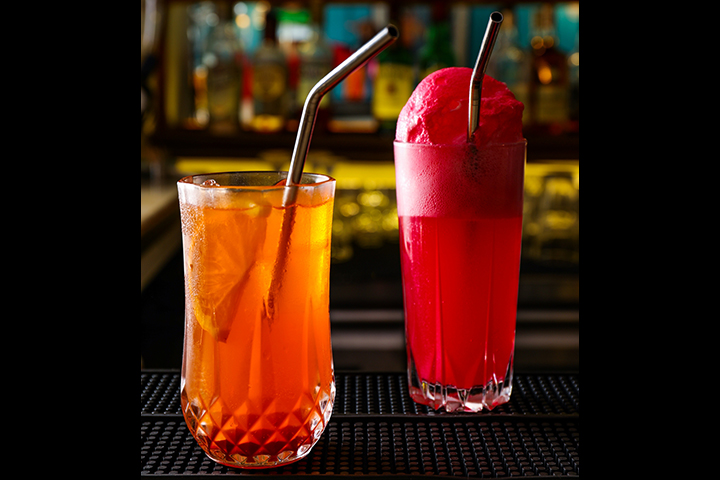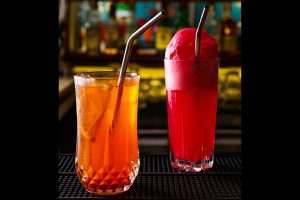 To wash down this massive feast you'd need some refreshments and what Parsi wedding feast is complete without alcohol anyway? So behold Futakree with Gordon's, homemade grenadine and Fanta; Eskee Miskeewith vodka, pineapple juice, lime juice with Pallonji raspberry soda; Bawa No Boocho with Teacher's, lime juice topped with jeera masala soda and Rusi uncle's favourite Palonji Ice-cream Float with Pallonji raspberry soda topped with vanilla ice-cream. So get drinking, eating and commencing this elaborate wedding feast at Bombay Vintage.
Location: Bombay Vintage, Opposite Regal Cinema, Colaba, Mumbai