Unravel Good Times With Aged Whiskey Cocktails aA The Westin Mumbai Garden City
The Westin Mumbai Garden City presents aficionados of crafted cocktails with a range of quirky copper & barrel aged concoctions curated by the expert mixologists. Sip onto an array of aged cocktails of the stellar Ardmore Highland Single Malt Whisky, whose gentle flavor captures the essence of this spirit's stunning Highland home.
The selection of single malt cocktails kept in a wooden barrel for a period of time will impress you with its balanced flavors & distinct aromas of smoke & cinnamon, helping it to open up and be more expressive. The signature line-up includes cocktails like – The Highland, Libertine and Level 18. These stellar creations whipped up by the masterful mixologists are sure to spirit every connoisseur with a sensorial experience.
Unravel good times as you quaff the tempting choice of aged whiskey cocktails offered at Eighteen the Lounge, Level 18, The Westin Mumbai Garden City.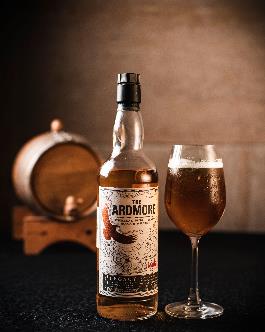 Venue: Eighteen the Lounge, The Westin Mumbai Garden City.
Dates: ongoing till September 30th
Time: 4 pm onwards