"We are not accustomed to Nestle being 'average' but it is becoming more frequent", Nestle Misses Growth Target In 3rd Consecutive Year
While Nestle is still busy licking it financial wounds after the major Maggi debacle, its annual growth report holds no solace either. The food giant missed its target with a 4.2% rise in annual growth on its charts – at the bottom end of the "about 4.5%" range it had estimated in October 2015.
Third Time (Un)Lucky
This is the third year in a row that the company has fallen short of its long-term growth target of 5-6%. The numbers have no doubt disappointed stockholders who still hope that the Swiss giant will outdo rivals with its broad reach and efficient management.
Nestlé's Chief Exec Paul Bulcke said that the company's growth rate continued to outperform industry peers, and also that it would stick to its medium-to-long term target of 5-6 per cent annual growth.
"It was a generally disappointing report, nothing better than average," said Bernstein analysts in a note. "We are not accustomed to Nestle being 'average' but it is becoming more frequent."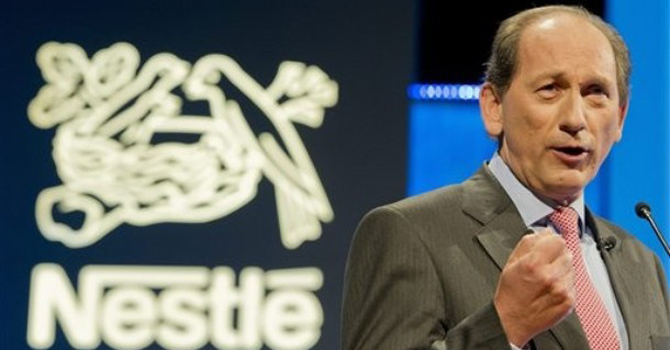 Slump Trend
According to a report, all consumer goods companies are in the same boat as Nestle. These too are facing slower growth globally in addition to more difficult and finicky consumers in evolving market spheres, particularly China.
Much of Europe and Japan are at risk of deflation too, while sharp falls in commodity prices have made it relatively harder for Nestlé to increase its own prices.
Last month, Nestle's competitor Unilever also presaged of a rather rough year ahead, forecasting a sales growth of only 3-5%.
When asked whether the company was abandoning its long-term growth model entirely, Paul Bulcke said: "No, but we have a sense of reality".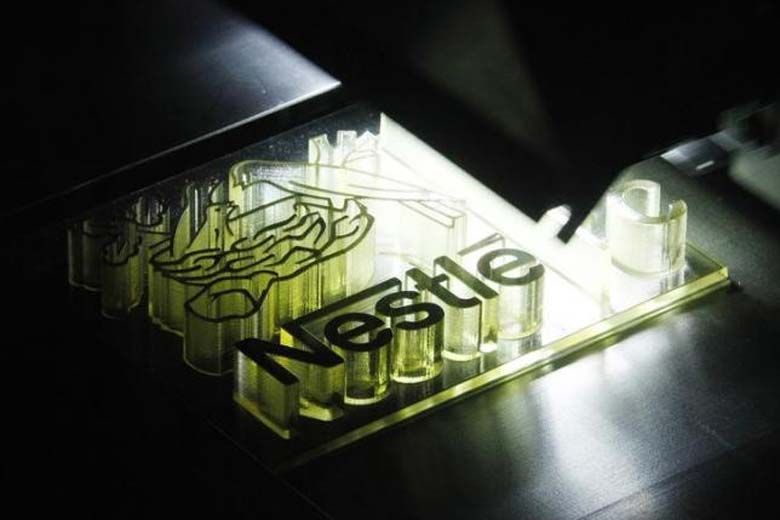 Ghost Of Controversies Past
Nestle also has its own specific problems, including last year's recall of its Maggi noodles in India that will make this year's first-quarter particularly tough and growth soft, according to Chief Financial Officer Francois-Xavier Roger.
"The delivery of our growth in 2016 might be slightly more uneven, from quarter to quarter, than you are used to," Roger said.
"We're not in that pricing game, but we cannot leave too much of a difference between our price point and their price point," Roger said.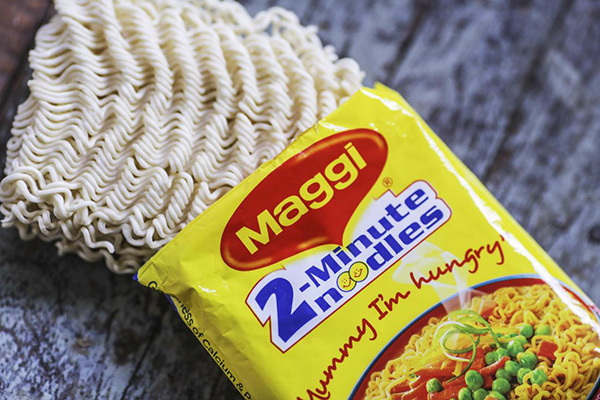 Numbers
Nestle did forecast developments in margins, underlying earnings per share in constant currencies, and capital efficiency.
Its net profit went for a massive plunge and fell by over a third, to 9.1 billion Swiss francs ($9.2 billion), partially due to a one-off gain in 2014.
Nestle upraised its dividend as projected to 2.25 francs per share. But on the other hand, it did not propose a new share buyback program, as some analysts had hoped.
Sunshine Already
Kepler Cheuvreux analyst Jon Cox said the disappointing outlook and absence of a share buyback announcement, would weigh on the stock.
"Its comment that pricing will be even softer in 2016 versus 2015 will send a chill through the whole space today and stock is going to take a smack," he said in a note.

But throwing some sunshine on its damp growth, in Nestlé's annual results on Thursday, the enterprise confirmed signs of a recent improvement in emerging markets "with China showing increased momentum towards the end of the year".
Nestlé hopes to see a boost in the e-commerce space, which includes a partnership with Chinese firm Alibaba as well.