5 Breakfasts You Should Have For Dinner
It's not a new thing, eating breakfast for dinner. In fact, as humans we would eat anything for any meal as long as it tastes and looks good. And if that means eating breakfast during dinner, then so be it. Sure, it's a known fact that breakfast should be your heaviest and best meal, so that you can get a good start to your day. But that doesn't mean that breakfast can't be eaten at dinner. Also, it's much easier to put together a breakfast meal than a dinner meal sometimes and it just makes sense to eat something light, but tasty instead of a long and complicated meal.
brinner noun: the eating of foods traditionally eaten at breakfast, such as porridge, for dinner
Brinner, as it is known to most, is just another meal in the day. It really doesn't matter when you eat it or why you eat it when you do, just as long as you still enjoy the meal. Whether you're eating waffles or pancakes or just having egg and toast, it still makes a great meal. And to help you plan your brinners.
Waffles with chicken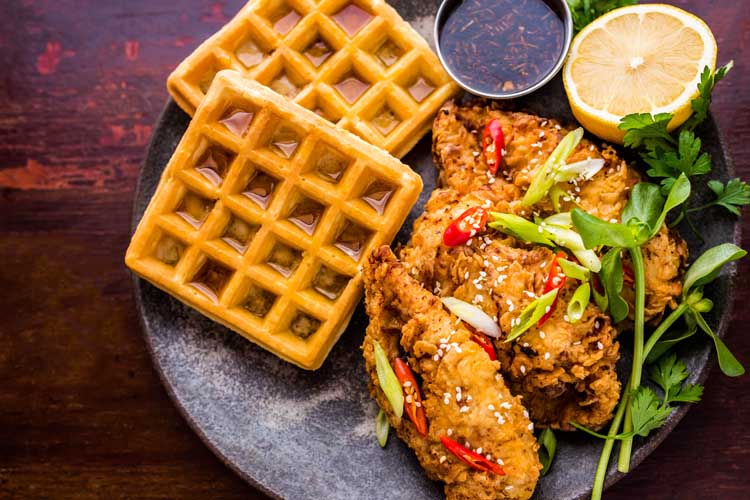 Traditionally, waffles are served with maple syrup or honey and in some places with chocolate sauce and/or whipped cream. While you can still eat waffles as a sweet dinner, why not change it up for dinner and eat it with chicken or maybe even sausages. Trade in the syrup for sauce and some gravy.
Pancakes and bacon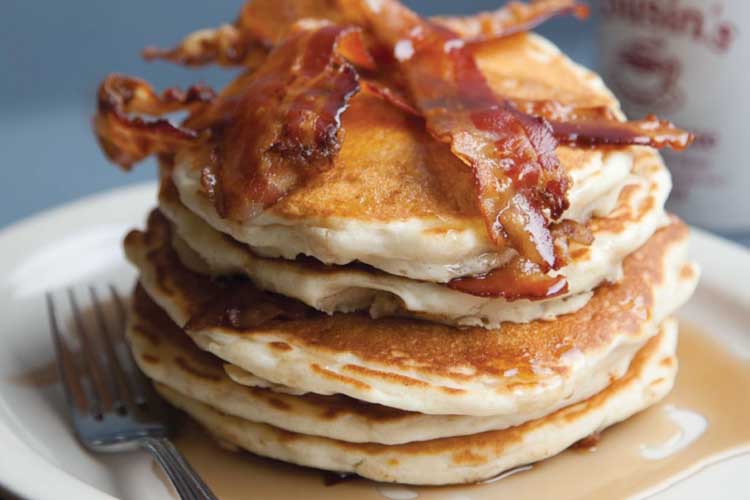 Like with waffles, pancakes are usually also served with syrup and cut up fruits. While pancakes can be eaten however, try it with bacon and eggs, keeping it light, but delicious. And the bacon just adds to the flavour of the pancakes. And if you want a little kick, keep the syrup and make it a great combination.
Savoury crêpes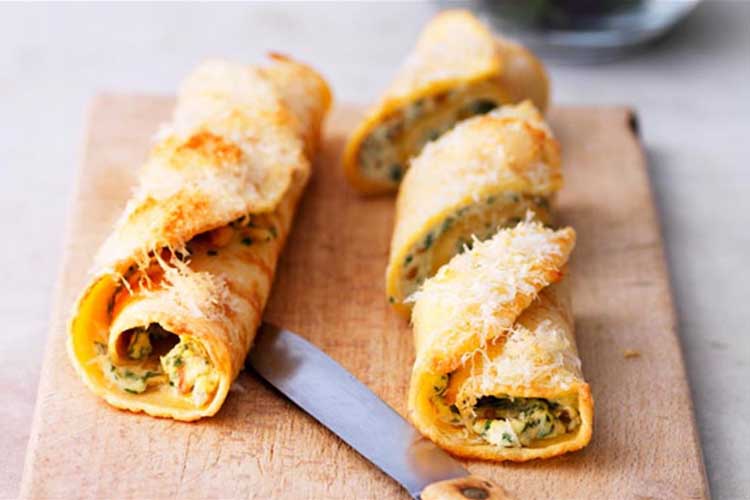 Crêpes are to France what pancakes are to the rest of the world. They are thinner and usually made from wheat flour. Like their cousin, the pancake, crêpes are served wrapped around whipped cream and fruits, drizzled with sauce or syrup. To make it a savoury crêpe, just replace the fruits with meat or vegetables, and add cheese and other sauces to make it spicy.
Eggs + toast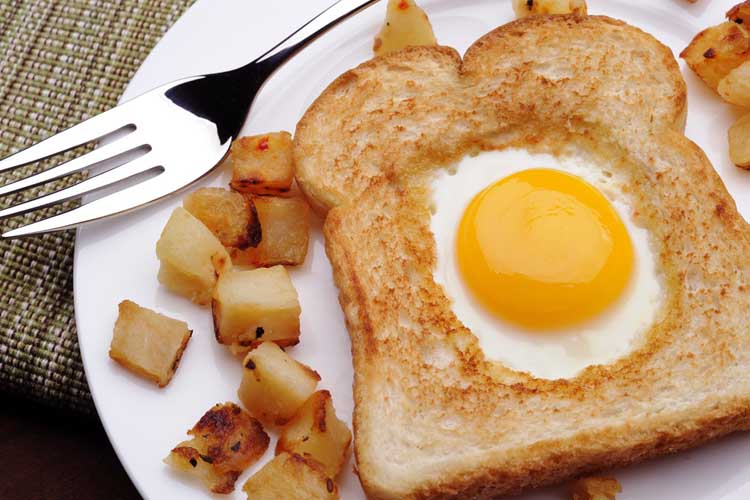 This is the easiest breakfast to make ever. Break an egg, toast a few slices, spread on some better and your breakfast is ready. You can do the same thing at dinner and maybe add a few vegetables and make an omelette just to get some nutrition into your diet.
Dosa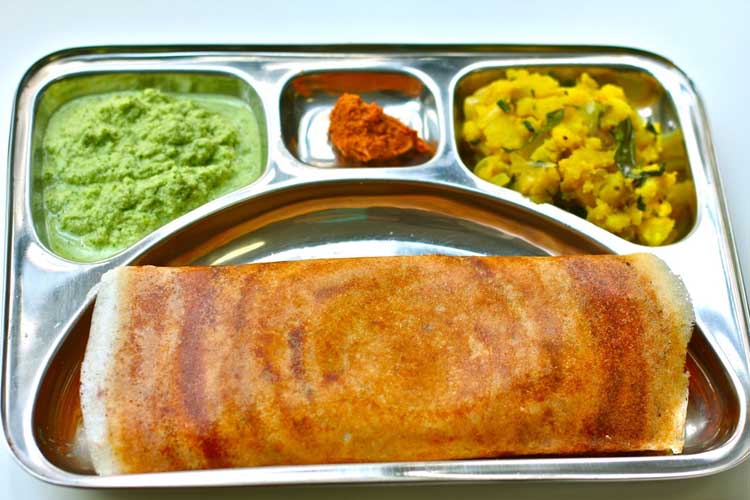 This South Indian breakfast is also a form of pancake, but served with chutney and sambar when served during breakfast. You can even enjoy a masala dosa or an egg dosa or a plain dosa that can be eaten with any non-vegetarian curry, adding protein to your diet for the day. Not a fan of dosa? Then try idli and sambar. It'd be healthy, light and still taste really good.