Eggs Benedict With Hollandaise Sauce Recipe
Eggs Benedict has always been a staple for great breakfasts, with egg, bread and bacon. It's popular during brunches and in books and movies, but it's also a little more complicated to make than we can imagine. Making poached eggs takes patience and a steady hand, also a knowledge of how to actually go about doing it. But don't worry, we've got a recipe for you to follow.
For the full recipe, visit this link. And you can also watch the video below to get a better idea!
Eggs Benedict With Hollandaise Sauce Recipe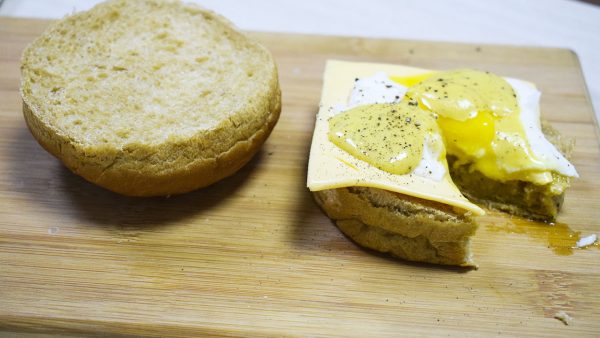 For The Hollandaise Sauce
| | |
| --- | --- |
| For The Hollandaise Sauce | |
Fill the bottom of a pan with water and place a bowl on top of it, the water should not touch the bottom of the bowl.

Simmer the water and then add the egg yolk into the bowl and mix it with lemon juice, pepper, salt, Worcestershire Sauce and water.

Add butter to the mixture and continue whisking till it is nicely mixed together, then set aside and cover to keep warm.
Fill a pan with about 3" of water and let it simmer, add salt and vinegar and mix it nicely.

Break the egg in a cup and then carefully pour the egg into the water and let it cook, folding the white over the yolk carefully.

Scoop the cooked egg out of the pan and place it over your bread and serve!
It can take a few times before you get the poached eggs right. There are many ways to make poached eggs, so try them all if you can just to properly understand which version works best for you.