5 Old Monk Cocktails For The Weekend
Having spent the past five days glued to your office desk, everybody deserves some fun and chill on a Saturday evening. And what's better than the company of your old chums and some black rum to complete the party? Shake up these 5 heady Old Monk cocktails for a weekend high in spirits!
Banana Daiquiri
This one's for the minions at heart. The fruity banana flavor and the punch of daiquiri make for an excellent evening partner.
Ingredients:
40 ml Old Monk
15 ml cream
75 ml sour mix
1 banana
1 tsp vanilla extract
Instructions:
Blend the ingredients into a smooth mix in an electric blender.
Serve.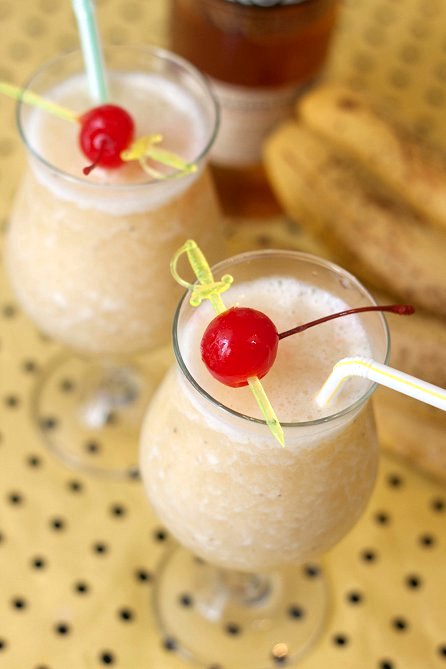 Image: tideandthyme
Guava Colada
Like the idea of a pina colada but not pineapples? Fret not, for the guava colada is the answer to all your prayers!
Ingredients:
40ml Old Monk
90ml guava juice
30ml coconut cream
1 cup crushed ice
Instructions:
Take all the ingredients in a blender and blend away till the concoction is smooth.
Garnish with a slice of pineapple.
Serve!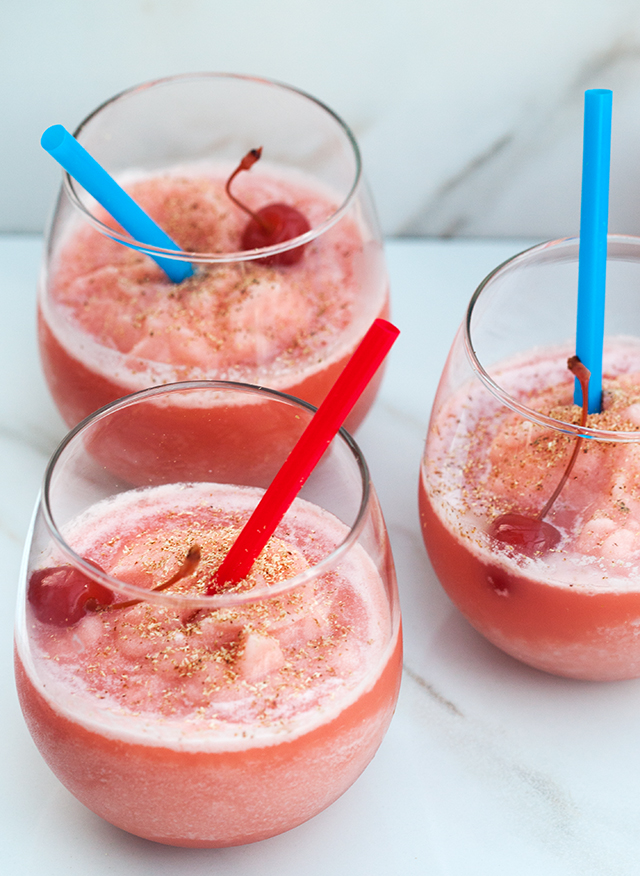 Image: spachethespatula
Desi Rum Punch
With the kick of hardcore Indian flavors and a kiss of pineapple, the Desi Rum Punch is a poisonous concoction for those who like it strong.
Ingredients:
45 ml Old Monk
90ml pineapple juice
10 ml fresh lime juice
1 cup crushed ice
A pinch of black salt
A pinch of chaat masala
Instructions:
Take the ice and other ingredients in a cocktail shaker and shake well.
Garnish with a slit green chili and a wedge of lime.
Serve.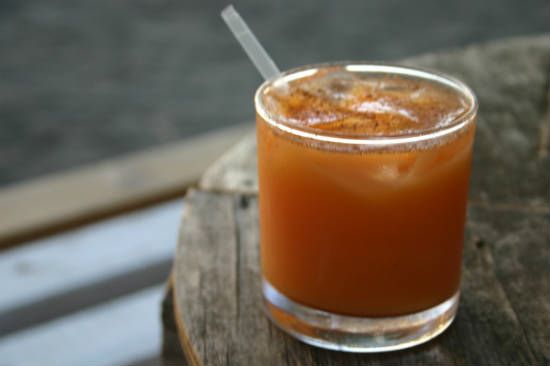 Image: awesomecuisine
Monk's Coffee
Irish coffee is great but coffee spiked with Old Monk? It doesn't get any better than this!
Ingredients:
45 ml Old Monk
15 ml coffee liqueur
1 cup crushed ice
Instructions:
Fill a glass (preferably old-fashioned), with ice.
Pour the Old Monk and coffee liqueur and stir well.
Top off with a few coffee beans or a cinnamon stick.
Serve.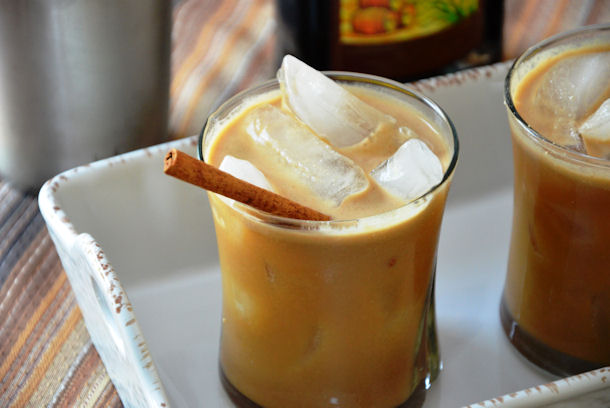 Image: epicurus
Hurricane
The hurricane stays true to its name, as it is a sweet storm of fruits and dark rum. Shake up this tropical bad boy for your fruit-loving friends.
Ingredients:
90 ml Old Monk
60 ml passion fruit juice
30 ml orange juice
30 ml limejuice
15 ml cranberry juice
15 ml sugar syrup
Instructions:
Fill half a cocktail shaker with the crushed ice and all the liquids. Shake well.
Strain into glass.
Enjoy!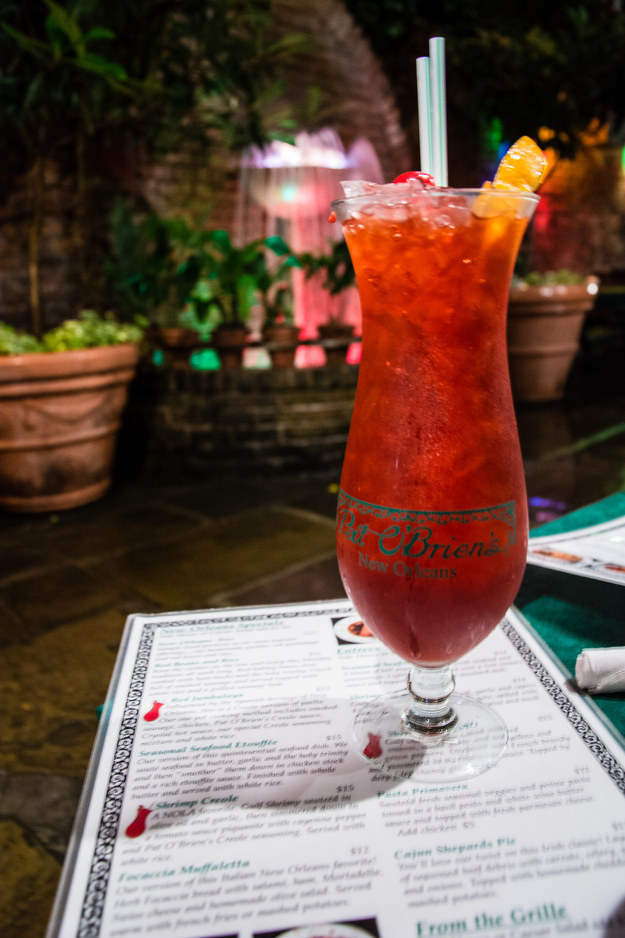 Image: Buzzfeed
For those of you, who want to enjoy your solitude, here's a hot chocolate rum for you. Now rum along and party!
Feature Image: thebar