Experience the Fusion of Flavors With Khmer Kitchen's New Asian Inspired Cocktail Menu
Experience the Fusion of Flavors With Khmer Kitchen's New Asian Inspired Cocktail Menu
Banglore, September 2023: Khmer Kitchen, Bengaluru's pioneering Cambodian restaurant, is proud to announce the launch of its all-new cocktail menu, featuring 20 unique and distinct creations. Inspired by rich Asian flavors, the launch of this exquisite menu further adds to its diverse culinary offerings, promising to take you on a journey of unparalleled tastes.
The cocktails at Khmer Kitchen are a symphony of flavors against the perfect backdrop of the Angkor bar inspired by the legendary Bayon temple that is a part of their beautifully restored heritage structure, seamlessly blending the old-world charm with a contemporary design. Each cocktail is a masterpiece, a blend of artistry and innovation, that reflects Khmer Kitchen's unwavering commitment to delivering an exceptional dining and drinking experience.
This innovative cocktail menu is curated by Mr. Balakrishnan who comes with an illustrious career spanning over 16 years in the realm of hospitality. His remarkable specialization lies in crafting beverages while harnessing the power of natural ingredients and infusing them with the rich tapestry of Asian flavors and techniques. Carrying his expertise into this menu, he has meticulously crafted each cocktail to ensure a rich experience for cocktail enthusiasts and connoisseurs alike.
Paired with an exceptional menu crafted by Executive Sous Chef Augustine Lepcha, he comes with an experience of 12 years. The exquisite flavors of dishes like the Lemongrass Chicken Skewer, Asian Fish Yakitori, Grilled Paneer Sashlik, and the Burmese Khow Suey are masterfully combined with the extensive cocktail menu.
Veena Reddy, co-founder of Khmer Kitchen, expressed her excitement about this new venture, saying, "We are thrilled to introduce this extraordinary cocktail menu to our guests. It represents the next chapter in Khmer Kitchen's culinary journey, where we continue to push boundaries and offer our guests an amazing experience."
Naveen Reddy, co-founder of Khmer Kitchen, added, "At Khmer Kitchen, we believe in constantly evolving to provide our guests with something truly special. This cocktail menu is a testament to our commitment to excellence in every aspect of what we bring to the table."
The menu entails various innovative cocktails, the highlights being:
1. The Khmer Tea Pot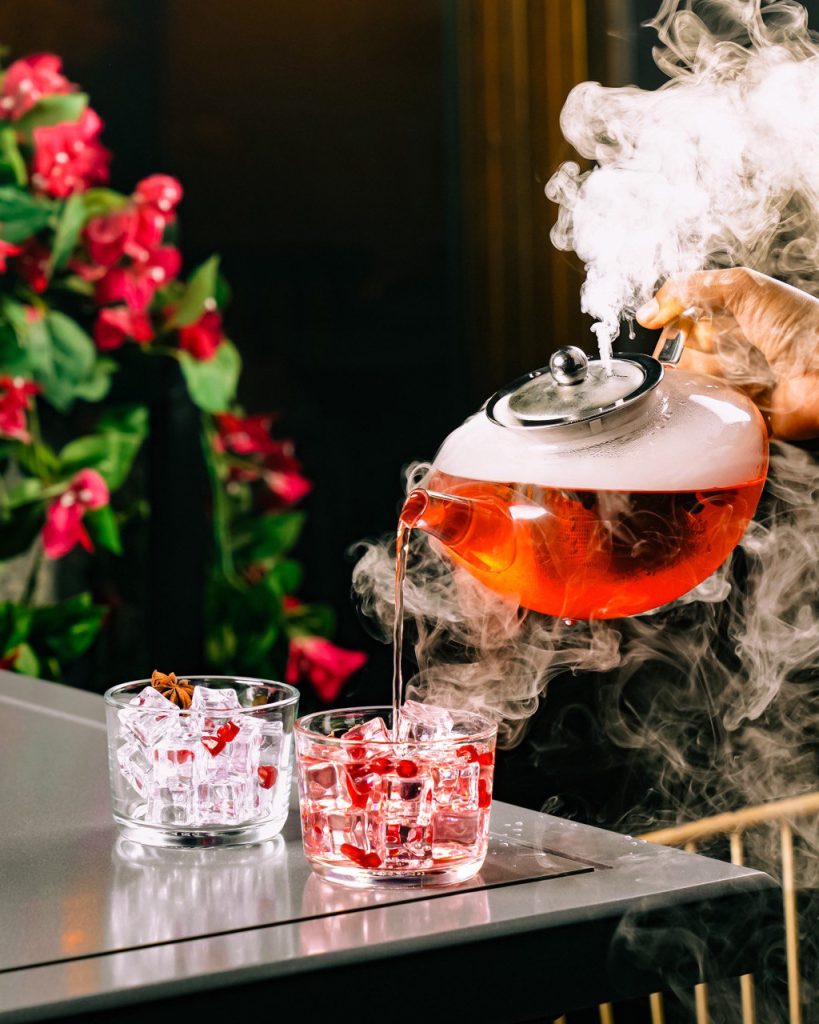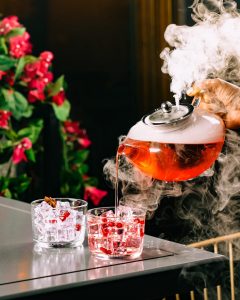 Indulge in Khmer Kitchen's signature cocktail, a harmonious blend of gin, Thai jasmine, hibiscus tea, and citrusy notes, presented elegantly from a teapot for a truly fruity and floral delight.
2. Kintsugi
Savor the essence of Japan with Kintsugi, a refreshing cocktail that melds Japanese whisky with Yubari melon cordial, cucumber, and a touch of citrus, adorned with edible gold, delivering a zesty, fruity, and revitalizing experience.
3. Kaffir Lime Whisky Sour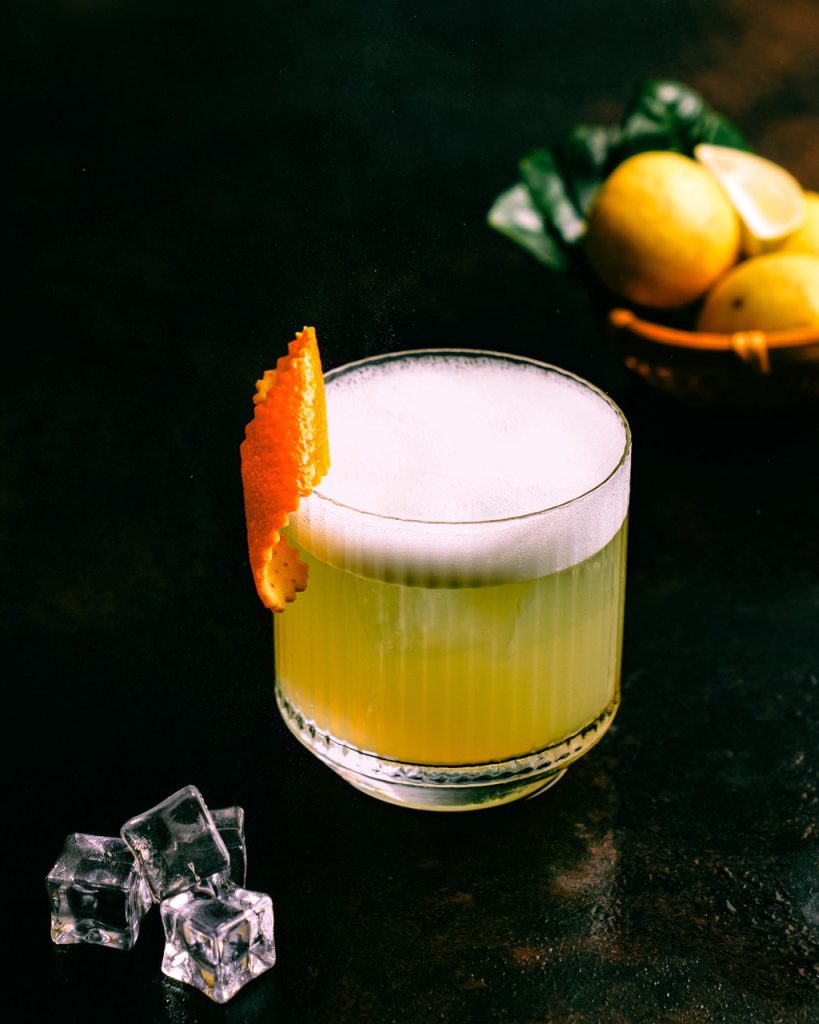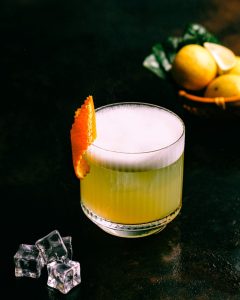 Elevate your palate with the Kaffir Lime Whisky Sour, a refreshing blend of whisky, fresh Kaffir lime leaves, and zesty citrus, creating a delightful harmony of sweet and citrusy notes.
4. Cherry Blossoms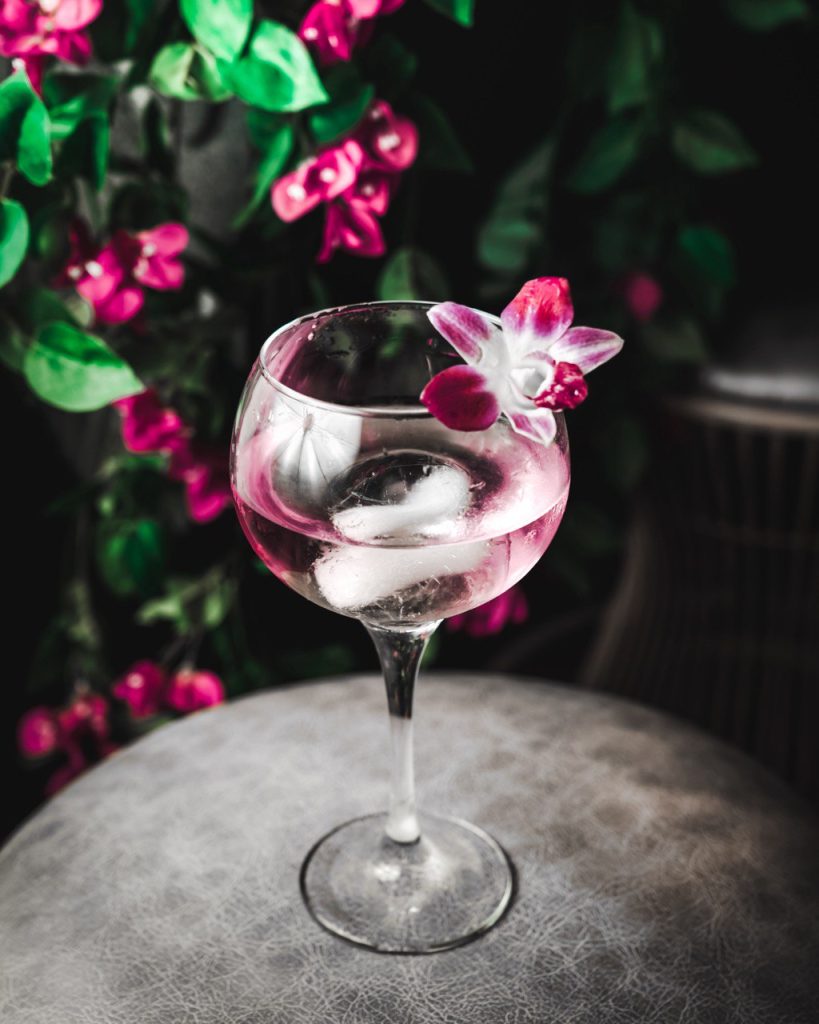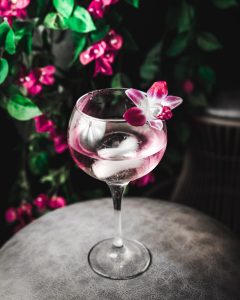 Sip on the refreshing Cherry Blossoms, a non-alcoholic Gin & Tonic featuring Marrakesh Bitters, House Cherry Blossoms Tonic Water, and a Juniper Aroma Finisher, offering a captivating blend of floral, bittersweet, and citrus flavors for a guilt-free indulgence.
5. The White Lantern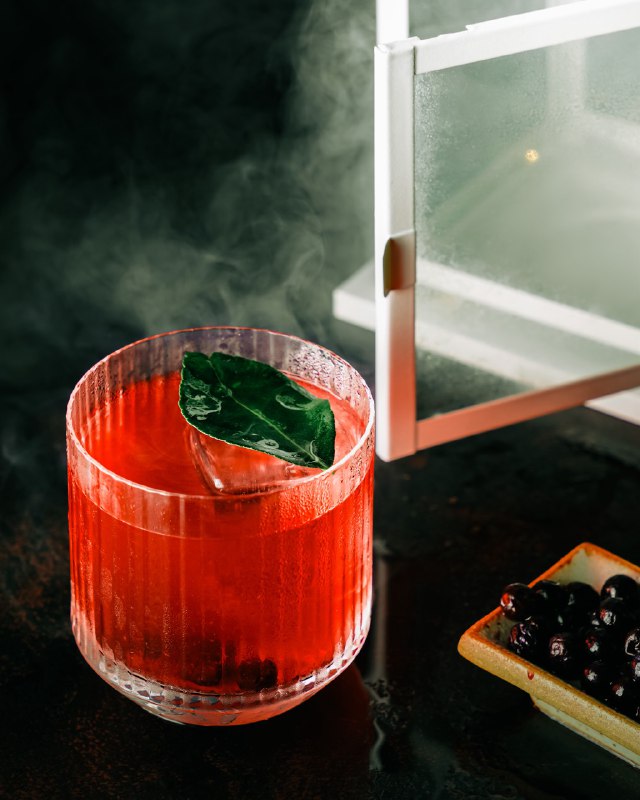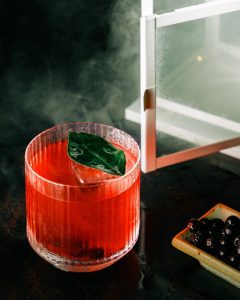 Experience mystique in a glass with The White Lantern, a Tequila concoction stirred to perfection with pickled pepper brine and cranberry, crowned with Cherry Wood Smoke, delivering a medley of fruity, citrusy, savory, and spicy flavors.
Furthermore, the menu also features an extensive range of gin-based cocktails like the Slam Odyssey, Khmer Tea Pot, and the Miso Pandan Old Fashioned. Vodka-based cocktails like the Silk Route Sour, and the Junglebird 2.0 come with a rum base. Additionally, it also entails the Kintsugi and the Breakfast Martini; Signature Sangrias like the Cherry Blossoms Sangria and the Plum Sangria; Signature Gin and Tonics like the Cherry Blossoms, Yuzu and the Thai Basil; Happy Hour Cocktails like the Kaffir Lime Whisky Sour, Pinkberry Gin Sour, Mystique, Tokyo Trail and the Yuzu Margarita.
Experience these bold flavors and many more, as Khmer Kitchen redefines the art of mixology, truly weaving it into a culmination of exciting flavors with their innovative new cocktails.
PR Contact:
Mansi Tripathi
E: [email protected]
P: +91 9008612404
About Khmer Kitchen:
Khmer Kitchen is Bengaluru's first and finest Cambodian restaurant, offering an exquisite fusion of traditional Cambodian dishes with modern pan-Asian influences. Located in a beautifully restored heritage structure in J P Nagar, Bengaluru, Khmer Kitchen celebrates Cambodian culture, cuisine, and design. With a menu born out of passion and extensive research, Khmer Kitchen promises an unforgettable dining experience for all food enthusiasts.