It was on the 5th of January that 7UP decided to scream "Vanakkam Coimbatore" and brought out their fizzy fun!
Coimbatore was in for a surprise as they walked into Codissia Grounds where Coimbatore District Hoteliers' Association organized the "Eat Street", a foodie's dream and an initiative to bring "peas" between non-vegetarians, vegetarians and the health nuts. The fair-hoppers had a variety of food to choose, ranging from fast food, snacks, millet-based food, vegetarian and non-vegetarian dishes, ice creams, and lots more from their favorite food brands.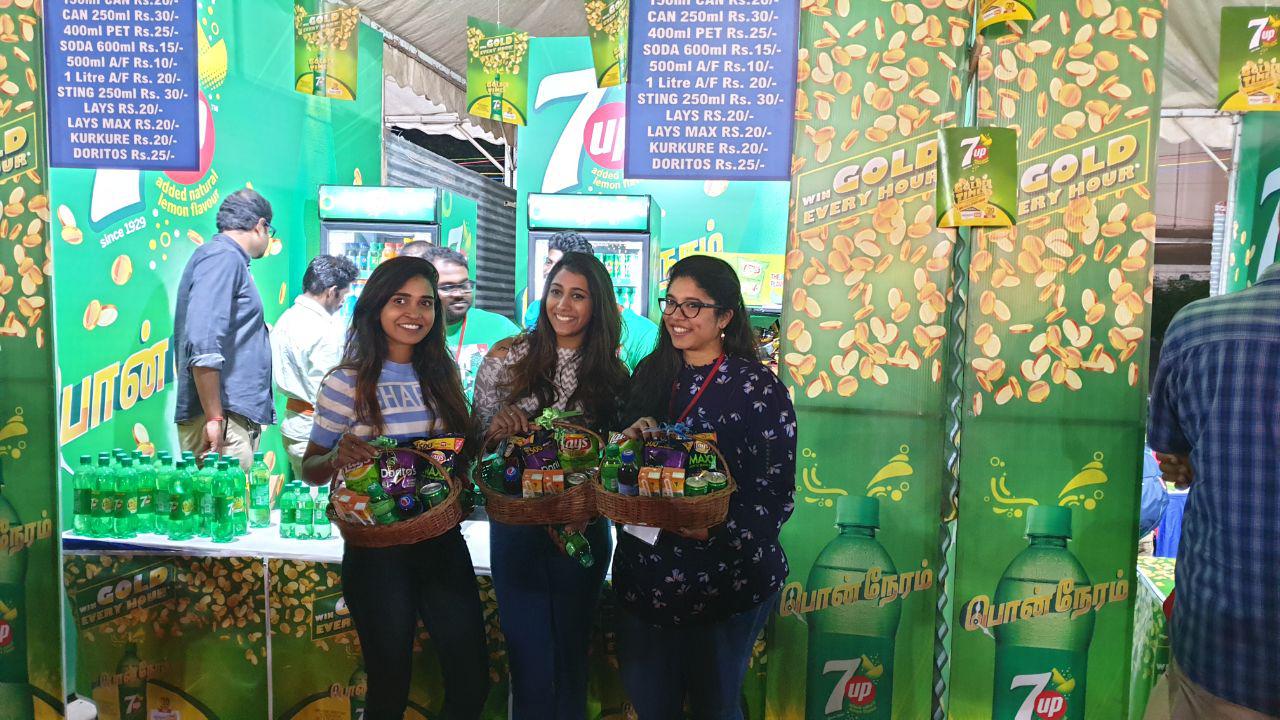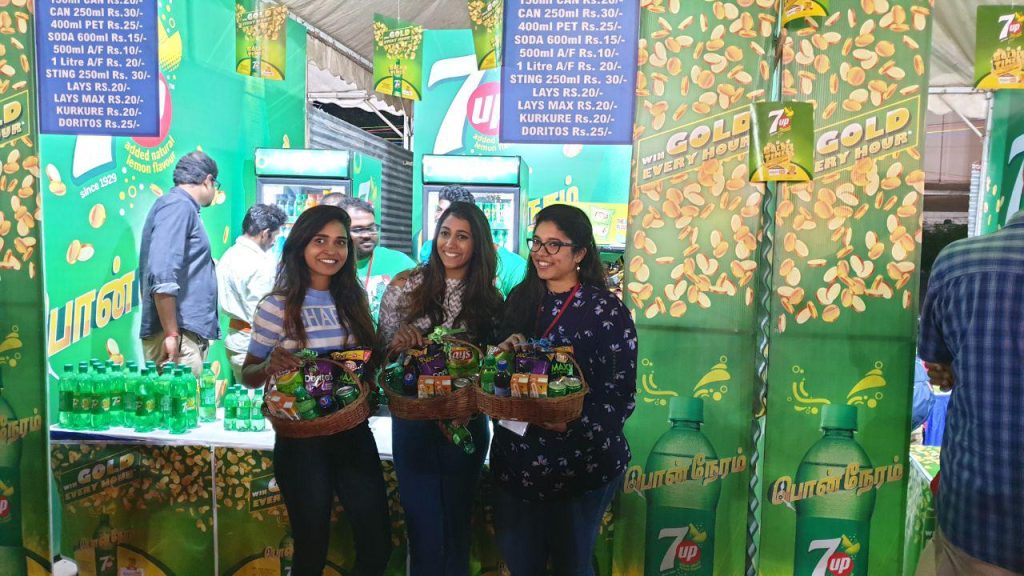 7UP crashed the party in style and brought in the entertainment and lots and lots of gold. Promoting 7up Ponneram, those who were at the fair were given a chance to win gold every hour with the purchase of 7up. You could clearly hear the anticipation of all those who had tossed in their name for the lucky draw.
To kill time and keep the fun meter up, there were tons of performances by fire dancers who made the event literally the hottest event in town. There was also a dance performance by a group who were adorned from head to toe in gold.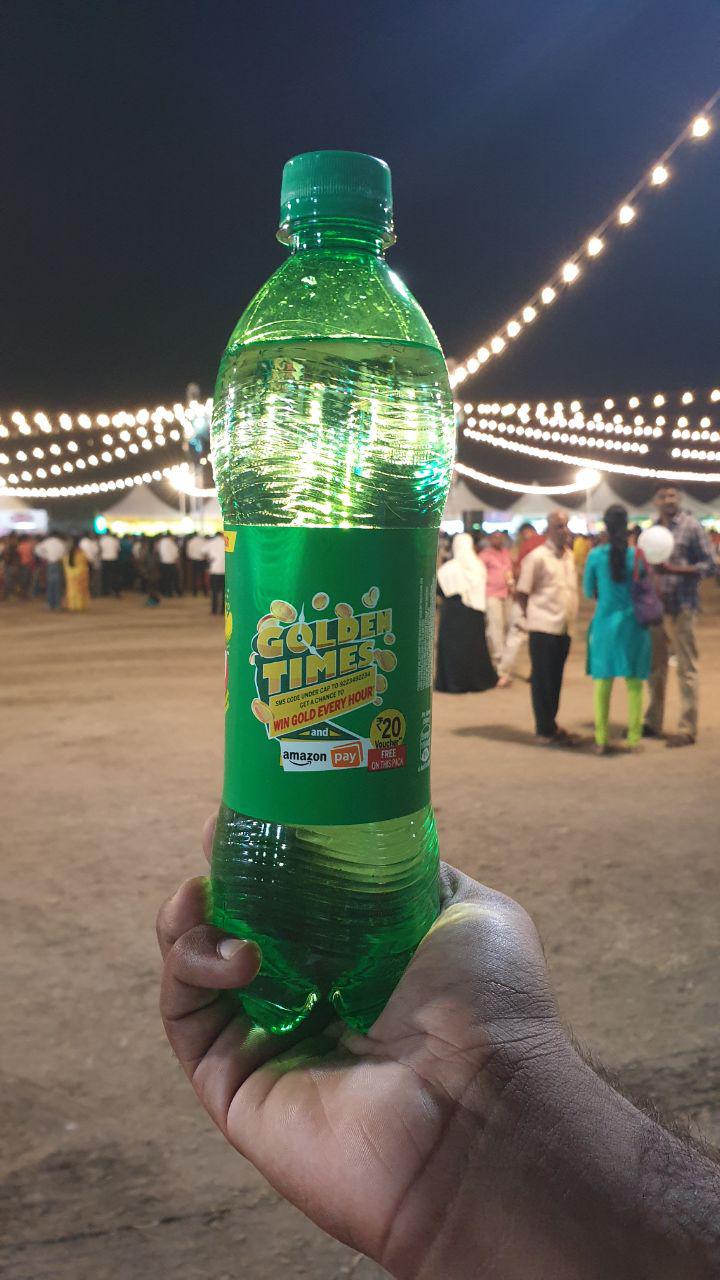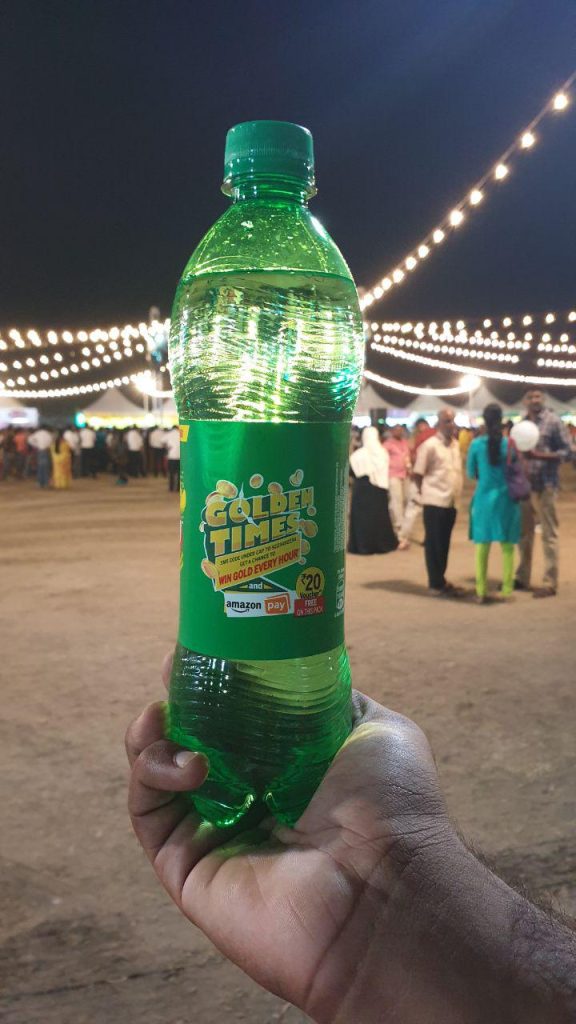 If you feel like you missed out on a chance to win gold, here's your opportunity!
All you need to do is buy a bottle of 7up and SMS the 8-digit unique code printed behind the label or under the crown to +91 9223492234. Once you do this, you will receive an SMS confirmation containing a 17-digit code which would be counted as your contest entry. And the best part? You can enter as many times as you want! So what are you waiting for? Grab a 7up bottle, chill out and get rich!