Going To Coimbatore For The Weekend? Then You Cannot Miss The Dinner At Valaramthi Kongunaatu Samayal
From the outside, Valaramthi Kongunaatu Samayal looks like an ordinary restaurant, tucked away in a quiet corner. But the crowd in front of the restaurant waiting patiently for their turn is enough to let you know that this ain't just like any other restaurant.
SINCE 1986
This restaurant was started by Late R Jayaram as a six-seated mess, and 31 years down the road, his son has now turned this into a favourite restaurant among the people of Coimbatore. There is a reason why people wait for hours to dine here, and it's not just about the authentic Kongunadu dishes that are served here. The restaurant uses garlic, ginger, cinnamon, cardamom and clove to prepare most of their dishes including their very own chicken and mutton masala powders.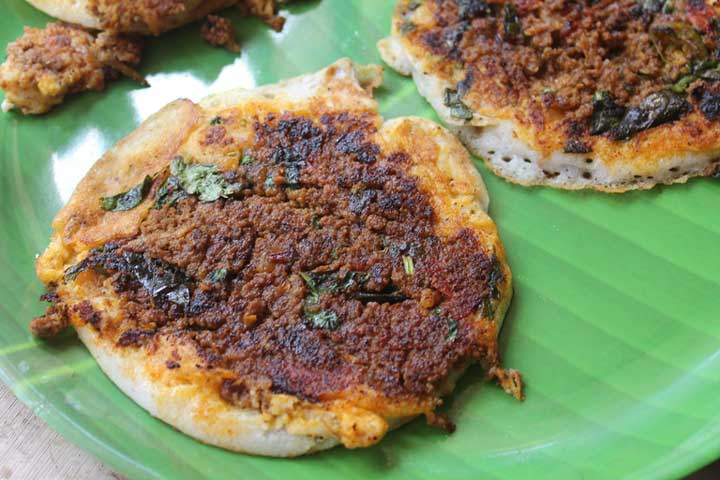 This place is the closest thing to heaven for a non-veg enthusiast with everything from chicken to mutton to seafood. If you are bringing your vegetarian friends, please do let them know in advance that the choice is limited. We started the dinner with some delicious Mutton Kheema Ball and Mutton Chukka. The first bite of your starter is enough to set you on a culinary high. Now, moving on to t main course, the restaurant has the best Kari Dosa in the city, and maybe even the state, if you may. The restaurant's biriyani is rich in spices and offers the perfect combination of flavours. You can team it up with some Naatu Kozhi Kozhambu or Naatu Kozhi Varuval. Or, if you already full thanks to the starters, you can have your favourite dosa with the gravy of your choice.
If you still have space after all the food, enjoy a glass of sweet or salt lime or a sweet bowl of Kesari. So the next time you are in Coimbatore, you know where to go for some delicious food!