A Collaboration of Food, Culture and Fashion Awaits You As Yauatcha Celebrates Chinese New Year
2019 marks the Year of the Pig, occupying the twelfth and final position in the Chinese zodiac. Reviving old connections, while embracing the existing and new ones, Yauatcha x Masaba celebrate the Chinese year of the pig with a dash of quirk. The second edition of Yauatcha's glocal collaboration will witness installations bringing the Pig to life created by renowned fashion designer Masaba Gupta across all three restaurants in Mumbai, Bengaluru and Kolkata. To add to the celebrations, the culinary team at Yauatcha has curated a special menu to pay homage to the festivities with a Chinese New Year signature menu that will be available from 1st February until 28th February showcasing auspicious ingredients.
Masaba Gupta For Yauatcha – The Installation
The twelfth sign of the Chinese Zodiac calendar, the pig, is a symbol of restoration, reflection, renewal and benevolence. Keeping these attributes in mind, the restaurant ambience will be recreated with Masaba's interpretation of the Pig through a unique installation, traditional Chinese lanterns and a larger than life window display.
"Decorating the restaurants is important; it has become part of our annual celebrations and is loved by our guests. We like the idea of celebrating in a way that is fun and charismatic, yet surprising, like the Yauatcha brand", says Karyna Bajaj, Executive Director KA Hospitality.
A three dimensional life-sized pig will be the centrepiece that will showcase the auspicious colour red with embossed gold waves that represent continuity, renewal and a new beginning. The inspirational design element is then extended throughout the restaurants.
Chinese New Year at Yauatcha – The Celebratory Menu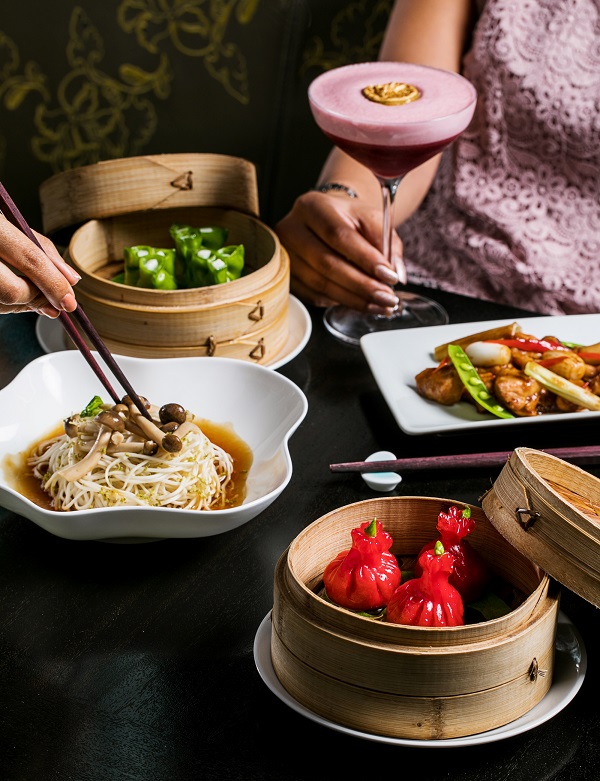 The menu will feature a number of authentic Chinese celebratory dishes that are traditionally eaten during Chinese New Year along with some new additions using auspicious ingredients. Highlights of the menu are the intricately folded Yauatcha's legendary dim sum that also symbolize wealth in Chinese culture like, the vibrant red Spicy scallop dumpling, Wild mushroom dumpling, the quintessential Prawn and chicken shui mai is spiced up for the New Year with a garnish of chilli oil and the crispy Baked lamb puff.
An exclusive Chinese New Year cocktail will be offered for the celebrations called Nagami Fortune featuring Beefeater, kumquat marmalade, raspberry cordial and lime juice.
From the wok dishes, one can enjoy the Stir fry chicken in chilli oil with sugar snap, shallot and leek or the Steamed red snapper in superior soy sauce that represents good luck. For the vegetarians there is Stir-fry asparagus, lotus root and yam bean in pumpkin sauce. To celebrate the amalgamation of past, present and future, sample the Black truffle fried rice
In addition, Yauatcha's pastry team have created a limited-edition macaron with a Masaba Gupta designed pig stencilled in gold and flavoured with Mandarin.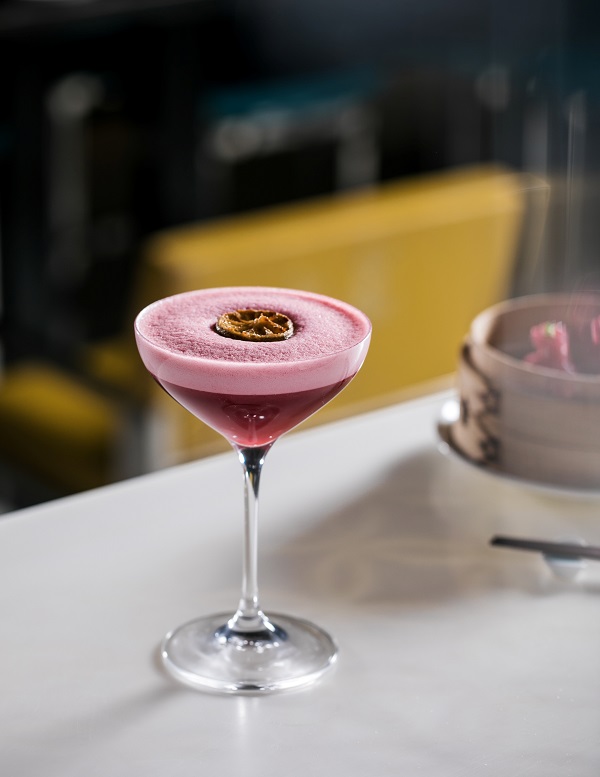 To honour authentic traditions as a part of Chinese New Year celebrations at Yauatcha, Chinese Lion Dancers will perform through 1 MG Mall right up to Yauatcha on Sunday 10th February 2019. This high energy, mesmerising performance offers symbolic expressions of luck, prosperity and good fortune.
Blending the Chinese culture of Yauatcha with Masaba's aesthetics in a melting pot of diversity and artistry, this one of a kind collaboration of food, culture and fashion, celebrates Chinese New Year and 10 years of House of Masaba.
When: 1st February until 28th February 2019
Where: Yauatcha, Level 5, 1 MG Road Mall
Timings: Monday to Thursday and Sunday – 12 noon to 11 pm
Friday and Saturday – 12 noon to 1 am
For More Information: Call – 092222 22800