Yauatcha Bengaluru concluded a Four Hands Dinner with Michelin-Star Chef Andrew Yeo and In-House Chef Pradeep Gomes
Yauatcha Bengaluru concluded a Four Hands Dinner with Michelin-Star Chef Andrew Yeo and In-House Chef Pradeep Gomes
Celebrate Diwali with Yauatcha's Delectable New Menu Crafted by These Culinary Masters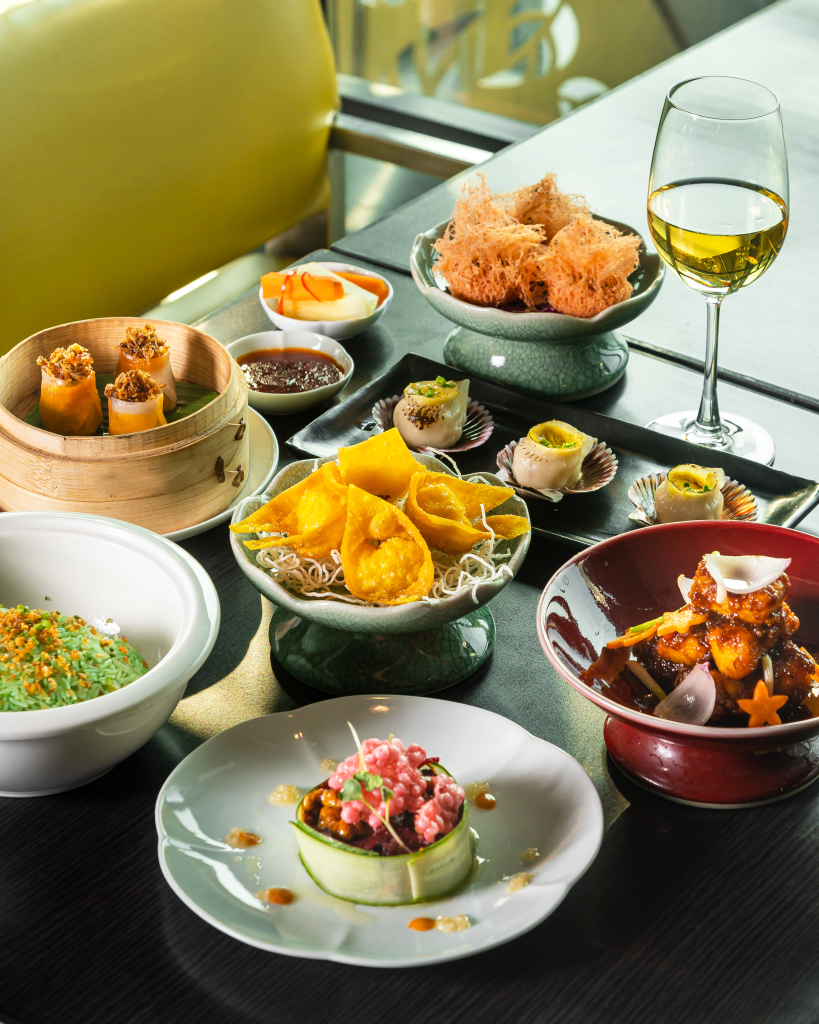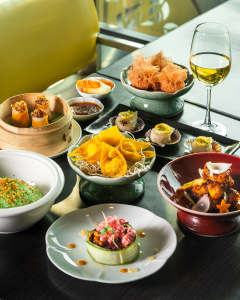 Bengaluru, November 2023: Yauatcha Bengaluru, a dining experience by Aditya Birla Group recently hosted a Four Hands Dinner featuring the culinary talents of Michelin-star Chef Andrew Yeo and In-House Chef Pradeep Gomes. The event saw the curation of dishes that will be included as a special menu at Yauatcha Bangalore starting this festive season.
Highlights of the new menu presented by Chef Andrew and Chef Pradeep offering a delightful selection of dishes: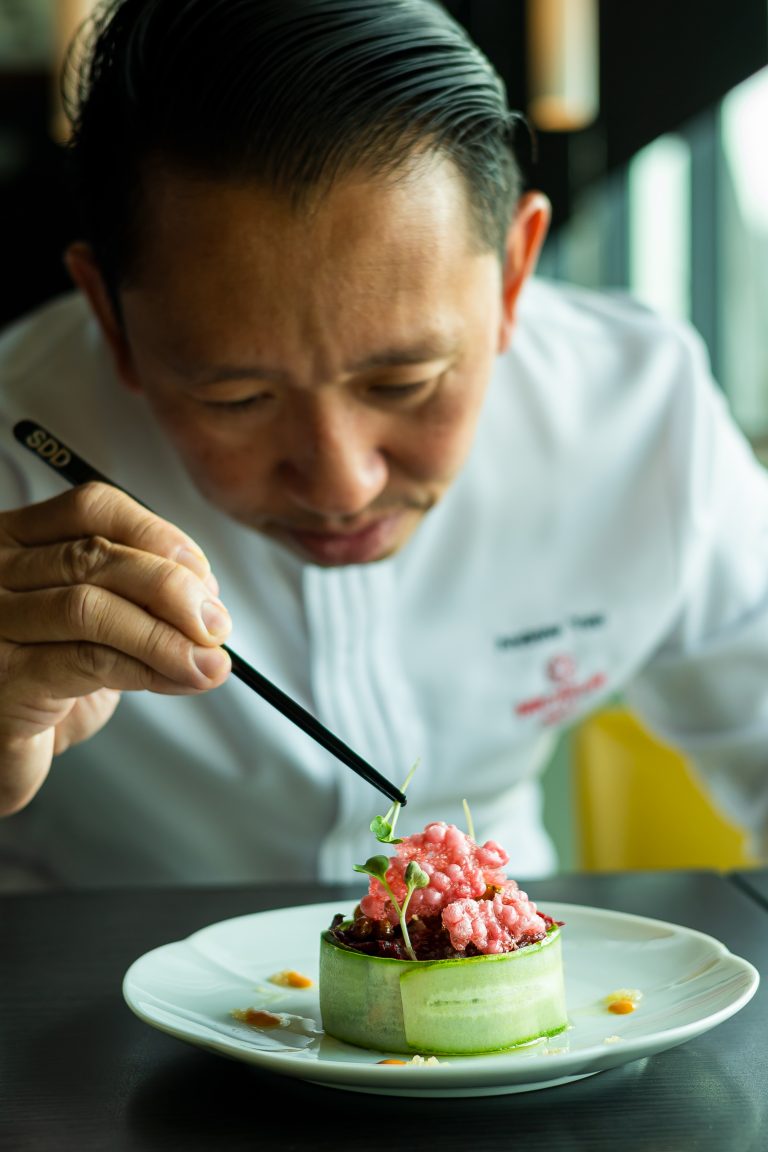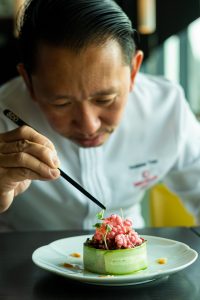 Vegan XO dumpling:

An exquisite fusion of vegan flavours, this dumpling features an enoki mushroom sauce embracing a filling of celery and carrot. The delicate dumpling skin encapsulates the rich umami flavour of XO sauce, resulting in a harmonious and delightful taste experience.
Szechwan stir-fry lamb in garlic herb sauce:

This dish is a fiery sensation, featuring succulent lamb stir-fried with king mushrooms and celery in a spicy herb sauce. The combination of aromatic garlic and herbs infuses the tender lamb with a tantalizing depth of flavour, offering a memorable and sizzling experience.
Edamame fragrant crab meat fried rice:

A feast for the senses, this fried rice combines vibrant green edamame with crab meat and a fragrant ginger and spring onion paste. The result is a flavour- packed dish with a delightful green hue, fluffy texture, and plump edamame beans that make it a perfect complement to the stir-fry dishes.
This exclusive culinary event was a testament to the artistry of these two accomplished chefs, who brought their wealth of experience and culinary innovation to the fore. Guests were treated to a sensory journey, where traditional techniques met modern influences, resulting in a remarkable gastronomic experience.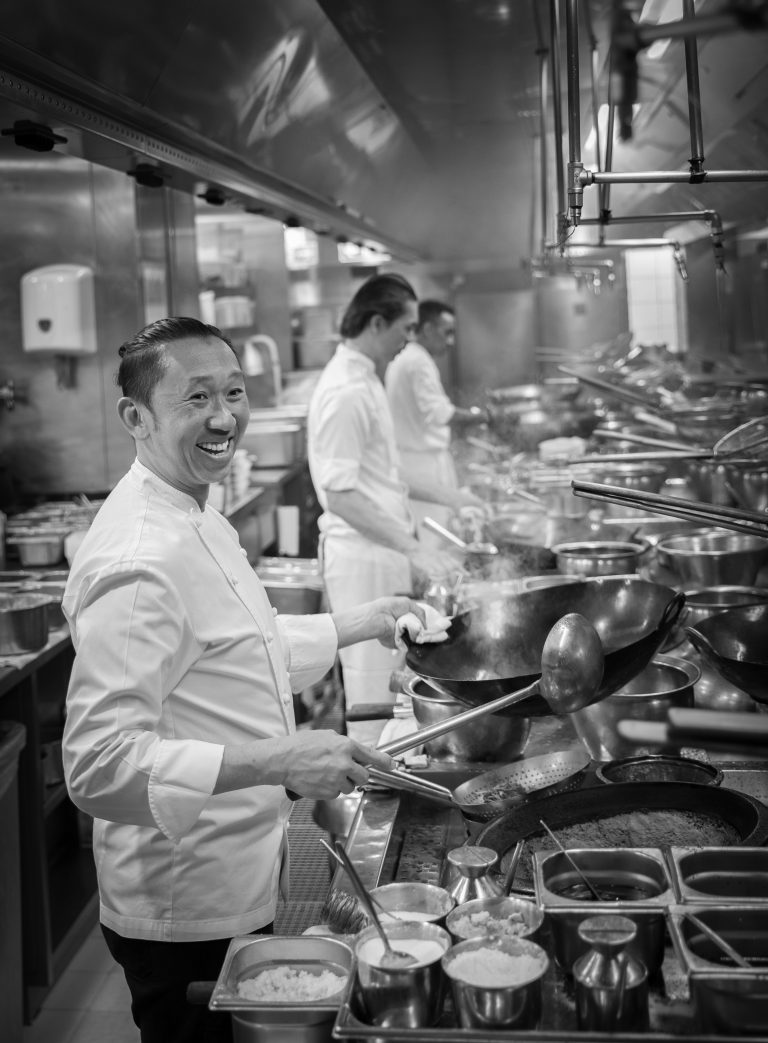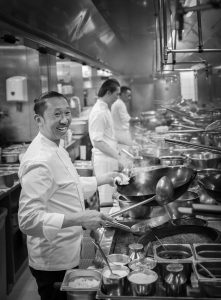 Chef Andrew Yeo shares, "Our first-ever Four Hands Dinner in Bengaluru was very exciting. It was fantastic working alongside our talented Yauatcha chefs to craft a menu that showcased fresh produce, traditional cooking methods, and modern influence. We hoped to bring our guests an elevated dining experience that would create a lasting memory."
Chef Andrew Yeo Corporate Executive Chef Cantonese Brands, Tao Group Hospitality brings over two decades of culinary expertise, with a background that includes prestigious kitchens at EDITION Hotels and Ritz-Carlton Hotel Company. He has overseen culinary directions at renowned properties like The Shanghai EDITION and Ritz-Carlton in various global locations. The collaborative menu showcased innovative flavours and a fusion of seasonal produce, traditional techniques with a modern influence.
Event Details:
Venue: Yauatcha, Bengaluru
Price: 3000 for two
For reservations call: +919731496901
About Yauatcha:
With two restaurants in London, Yauatcha launched in the heart of Soho in 2004 and gained immediate critical acclaim receiving numerous prestigious awards including a Michelin star. Yauatcha City opened in May 2015 following the success of the Soho restaurant. Yauatcha is an accessible fine dining experience that fuses dim sum, mixology, tea, and European patisserie to create a unique and social experience that reflects the spirit of a modern-day tea house – or a chatter house. The renowned menu includes a wide selection of dimsum and a list of over 24 types of tea. Yauatcha was the first and remains the only restaurant to combine Chinese dim sum and European patisserie, creating trends rather than following them. The brand embraces the innovative, forward-thinking aspects of modern Chinese culture. Based in some of the most cosmopolitan areas of the world, we bring a worldly vision to the table, always open-minded and cultured. The original design concept by Christian Liaigre offers a full view of the kitchens allowing passers-by to witness the preparation of the expertly-made dishes.
For media queries, Please contact:
Ritwika Dasgupta| 8763990088 | [email protected]
Tanya Bojamma | 9741766019 | [email protected]