After The Success Of Their Ready To Cook Indian Food iD Fresh Food Launches A Filter Coffee Decoction
Let's be honest, not all of us busy millennials have got the time to cook breakfast up from scratch (kudos to the ones who do). That's where iD Fresh Food comes into the picture with some delicious ready to cook options (so you don't have to starve for breakfast).
Now, iD Fresh Food is changing things up a bit with the launch of their Filter Coffee Decoction – officially entering the non-alcoholic beverage market. Rather than the typical powder coffee that we often use on the regular, iD is changing things up by using a coffee decoction (a liquid) so you can grab your cuppa where ever you are.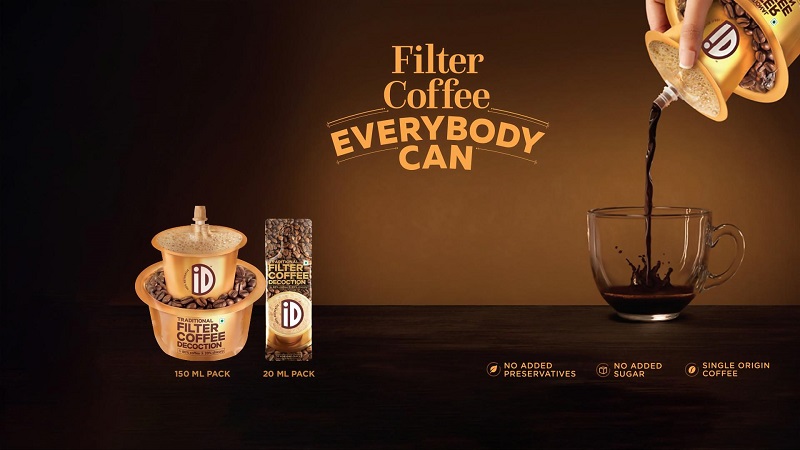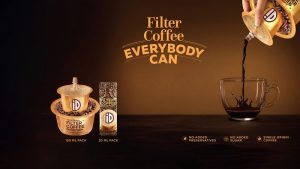 The new product has no added preservatives and is made using a blend of 80% coffee and 20% chicory. "We, at iD Fresh, are keen to help our customers overcome this barrier by offering the perfect decoction made of the finest coffee beans. You don't need any special equipment, skilled hands, or loads of time to make filter coffee now," said CEO and co-founder of iD Fresh Food, Musthafa PC.
"With iD Fresh's Filter Coffee Decoction we have simplified the process, such that it not only appeals to your sense of smell and taste buds, but also brings back happy nostalgia. When Indians travel abroad, we hope our coffee sachets become a companion – something to make them feel at home in a foreign land," added Musthafa PC.
You'll be able to pick up this new decoction in 20ml and 150ml packs across retail outlets in 17 Indian cities, including Bengaluru, Mangaluru, Mysuru, Chennai, Mumbai, Pune, Hyderabad, Kochi, Coimbatore, Vijayawada and Visakhapatnam, among other cities. You can also buy iD's Filter Coffee Decoction online at Amazon and BigBasket.