Bengali Food Lovers You Won't Want To Miss Out On The Bhapa Pora Utsab Happening At Esplanade
One of the exciting things about Bangalore's lovely weather is that it allows us experience winter (to some extent) and gives us a chance to sample some exciting winter menus! We had the opportunity to try the Bhapa Pora Utsab menu happening at Esplanade – and we've got to say, it's a Bengali food lover's dream!
Bhapa Pora loosely translates into steamed and grilled, so it's quite a low fat affair, however, we've got to say it's every bit as delicious as you'd expect! We started things off with some delicious Galda Chingri Shalmi – stuffed prawns that certainly hit the spot (we had seconds) and enjoyed the textural element of the breadcrumbs.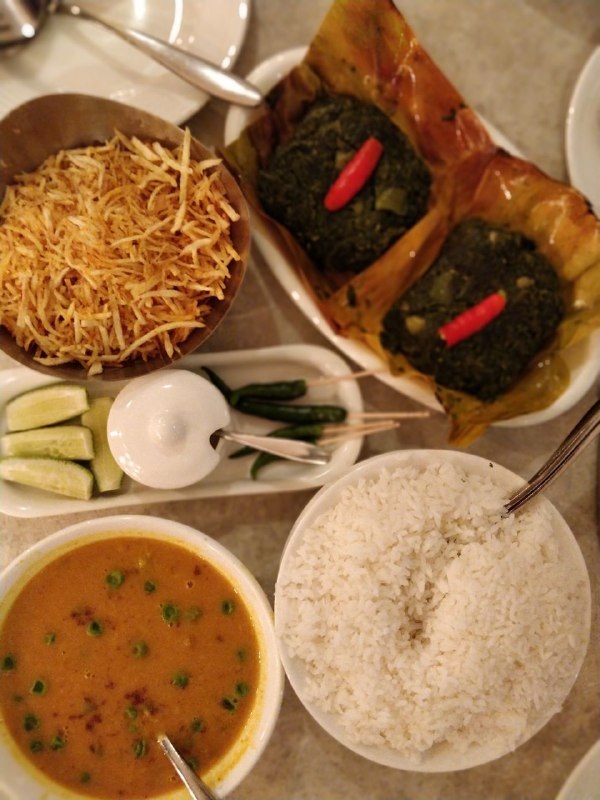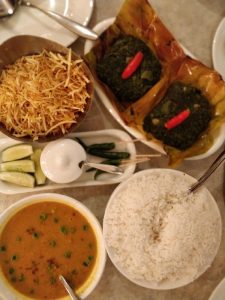 Next, we tried the Aam Kasundi Bhapa Pomfret which was marinated in a mango mustard pickle that really brought out the sweetness of the fish! From the mains we had the Chhanar Paturi, from the vegetarian section that had a lovely coconut base, and, of course, mustard. We also particularly enjoyed the Bhapa Chingri – steamed prawns cooked in coconut milk and Gandharaj Lime.
No Bengali meal is complete without trying Hilsa, so we had to try the Chalkumro Pataye Elish Narkel Pora which was roasted in pumpkin leaves, and was an exciting, new experience for us. Since the Bhapa Pora Utsab menu is about all things steamed and charred, our desserts were in the same vein with some delectable Bhapa Sandesh, Natun Gurer Pora Sandesh, and Notun Gurer Baked Rosogolla on offer. We'd have to say, as a bit of a biased bystander, that the Baked Rosogolla absolutely blew our minds – we're definitely coming back for this dessert.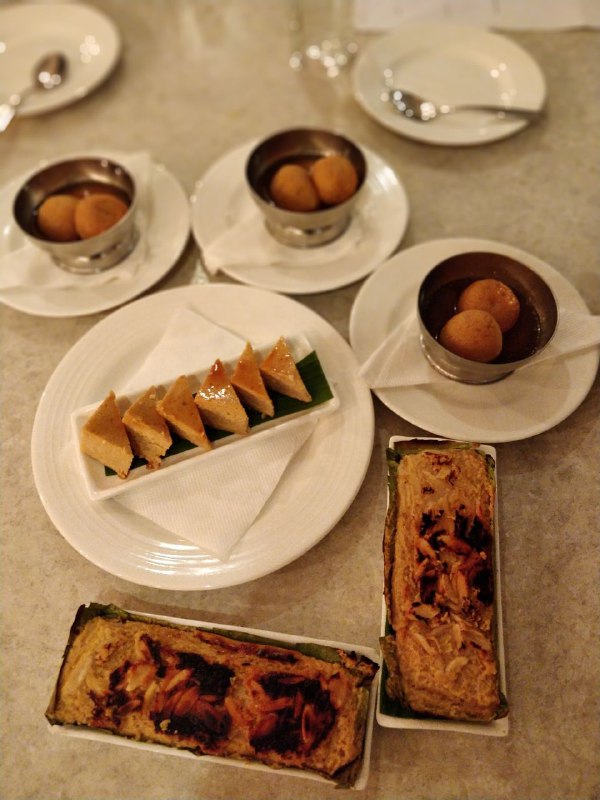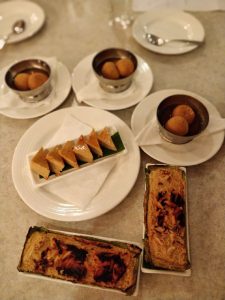 Unfortunately, all good things must come to an end, and the Bhapa Pora Utsab will be ending on December 25th 2018. So, if you haven't had the chance to try all Bengali food steamed and charred then head to Esplanade pronto, or, we're sure you'll experience FOMO, not JOMO!