9 Best Olive Oil Brands In India 2019
The everyday cooking essential olive oils from the brand comes in a variety of Extra Virgin Olive Oil, Pomace Olive Oil, and Extra Light Olive Oil.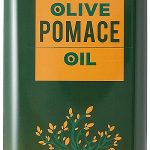 Del monte olive pomace oil is very subtle in aroma and taste with a high smoking point

Finest quality, no preservatives

Ideal for everyday Indian
Leonardo Olive Oil is a brand of Southern Italy since 1890. The oldest brand provides three variants all over the world. Pomace Olive Oil, Extra Light Olive Oil and Extra Virgin Olive Oil are suitable for all the form of Indian cooking.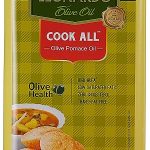 Cooks in 1/ 3rd quantity of other edible oils

Suitable for all types of Indian cuisine and  deep frying

Very high smoke point (238°C) – Higher than sunflower, safflower, palm, soya, peanut

Makes food 3 times light

Has neutral taste and aroma
The Italian Brand Colavita Olive Oil Companies have introduced the Oils with the variants of 100% Pure Olive Oil, Extra Virgin Olive Oil, Pomace Olive Oil, and Extra Mediterranean Olive Oil. The oils are ideal for those who wants rich aroma with lighter tastes.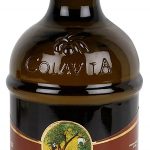 Colavita 100% Organic Extra Virgin Olive Oil Cold Production).

Fresh oil with delicate flavor that has the perfect balance of fruity and spicy notes.

Produced by cold pressing organic olives grown and harvested without using pesticides or herbicides

USDA Organic

Cholesterol and Carbohydrate Free.
The Group of Rafael Salgado has developed a line of high quality olive oils. In India, the brand offers few variants in olive oils such as 100% Pure Olive Oil, Extra Virgin Olive Oil, Extra Light Pomace Olive Oil, and Extra Light Olive Oil. The brand ensures the cholesterol free products with no additives or preservatives.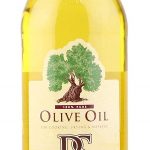 A blend of virgin and refined olive oil

Contains 100 percent pure olives

A cholesterol free product, with no additives or preservatives
The Olive Oils from the brand come in two varieties such as Extra Virgin Olive Oil and Pure Olive Oil. The oils are obtained with pleasant aroma, smoother tastes and beautiful golden color.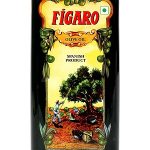 Olive oil is mild, non- irritant that suits all skin types and is rich in antioxidants

It is a multipurpose as it is used for hair, skin

Considered to be heart-friendly

Olive oil can act as the natural oil

Gives extra glow to the skin
The brand brings four variants which include Olive Pomace Oil, Light Flavor Olive Oil, Rich Flavor Olive Oil and Extra Virgin Olive Oil. The oils are rich in nutrients and antioxidants, making a healthy food for daily routine. They are also ideal for deep frying.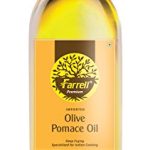 Best used for indian cooking with no change in taste

Cooking grade light oil with neutral taste and flavor

Reusable up to 3 to 4 times after filtering
The brand has introduced the olive oils in four different varieties which are Extra Virgin Olive Oil, Extra Light Olive Oil, Pure Olive Oil and Olive Pomace Oil. The quality oils are carefully extracted provide fresh aroma and flavors to the food. The olive oils are ideal for the Mediterranean diet.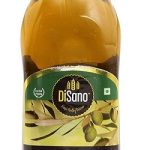 Olive oil does not raise heart disease risk and helps prevent Heart stroke

Olive oil contains anti-oxidants

Highest source of mufa among oils and zero cholesterol

It helps in reducing the levels of obesity and reduces risk of osteoporosis

Regular use of Olive oil can help to keep check on normal blood sugar level
he Borges India has launched three variants in olive oils, namely Extra Virgin Olive Oil to substitute to butter and ghee, Borges Olive Oil for Mediterranean dishes and Borges Olive Oil Extra Light for aromatic flavor.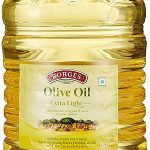 Ideal for frying, roasting and baking

Use in sautaing or on pasta

Cholestrol free

Good for homemade mayonnaise

May help in lowering bad cholesterol
Mesmara makes this Extra Virgin Olive Oil which is free of the chemicals, adulterant and other possible additives. Use it for your face, body and hair, you are all set.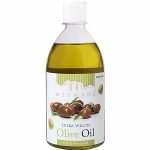 Mesmara Extra Virgin Olive Oil is a delicious addition to salads, raw or roasted vegetables or pasta – in fact, adding some Mesmara Extra Virgin Olive Oil to vegetables will usually make them taste better, so you may eat more of them!