Big Bazaar Offers Discounts To Compete with Amazon
Big Bazaar, India's largest supermarket chain, will offer discount schemes in the first 8 days of the month in an attempt to compete with Amazon's grocery delivery service, Amazon Now. The program will reward customers who purchase goods worth Rs. 2,500 between 1st and 8th of every month with vouchers worth Rs. 2000. The rewards program will be implemented next month in an attempt to increase customer spending at Big Bazaar outlets and to attract new potential customers.
Providing Incentives
Speaking about the reward program to Economic Times, Sadashiv Nayak, CEO of Big Bazaar, said, "We wanted to bring together all the might of Big Bazaar in an effort to get new customers and at the same time reward existing ones. Also, this will influence shoppers to look for options across categories instead of just food and groceries. The vouchers provided to the customers could be used throughout the month to shop for essential items. Kishore Biyani's Future Group, the parent company of Big Bazaar, has been looking to expand its presence in the supermarket sector of the country. With online grocery shopping through apps such as Grofers and Big Basket becoming more prevalent, the need for brick and mortar businesses to innovate and provide a unique service to customers has taken priority. The company has plans to triple its revenue by 2021 from the current Rs. 22,000 crore it earned last year to potentially reaching Rs. 75,000 – 1 lakh crore. According to Morgan Stanley, the grocery and food delivery market in the country is expected to reach 4 percent through online portals.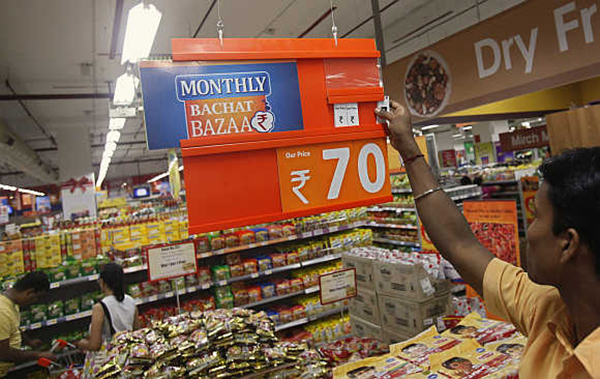 Competing With Big Players
Amazon, the e-commerce giant, has recently entered the online grocery delivery space with the launch of its Amazon Now app in Bengaluru. With the company entering the fray, there is a distinct need for retail outlets like Big Bazaar to provide incentives for customers who prefer to shop from the comfort of their own home. Rewards program like the one launched by Big Bazaar aims to incentivise the trip that customers make to shop at the retail outlets.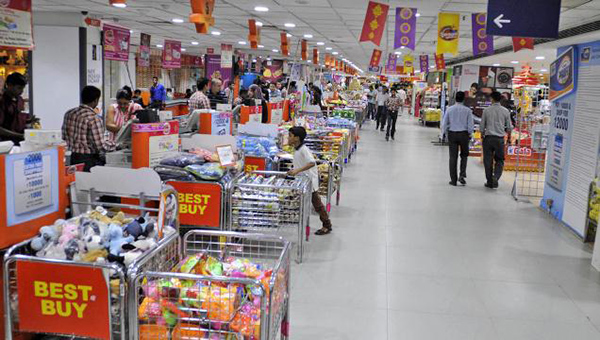 Although online grocery delivery is still concentrated in the metros, outlets like Big Bazaar receives significant revenue in smaller cities where online grocery delivery has very less penetration. Speaking about Big Bazaar's reach, Ruchi Sally, director at Elargir Solution, a retail consultancy, said, "Online grocery retailing might work mostly at urban centres but one needs significant scale to make it work profitably. There is still five to 10 years before online players get into smaller towns with grocery retailing. Big Bazaar may be impacted to an extent but not exponentially."