You Definitely Need To Try Out Alton Brown's Interesting Twist On The Hot Chocolate
Hot chocolate is one of the few things that we've all drunk or made at least once in our lives. There are very few things that are better than hot chocolate, especially when made right. It's a combination of warm milk, cocoa powder and melted chocolate and anything else that you might want to add to your drink. But now Alton Brown is changing it up with his own version of hot chocolate.
The Food Network host and celebrity chef shared his hot cocoa mix recipe which includes a very interesting and surprising ingredient: cayenne pepper. Alton Brown even said "The Aztecs always added chiles to their chocolate. Even a pinch ups the flavor ante quite a bit," in the recipe, which obviously means that this Christmas is going to be filled with that perfect kick in your hot chocolate.
The chef also had a few words to say about instant hot cocoa by adding, "Instant cocoa is a fine concept, but most commercial mixes aren't exactly packed with quality ingredients or flavor." Making your own hot cocoa is always a fun and great experience, because you get to control how much sugar and how much cocoa you want in your drink, instead of just dumping a pre-mix that might not be the right balance.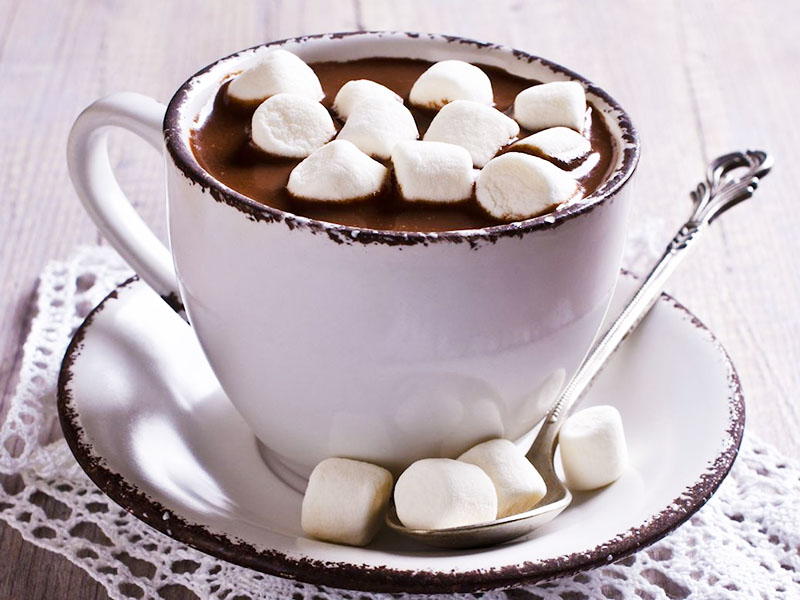 Still not convinced? Well, make this hot chocolate and store it in an airtight container and it will keep for an entire year! If you're not sure what to get your friends for Christmas, this might just be a good treat.
This isn't the first interesting hot chocolate news that's made the rounds. It's now becoming increasingly popular to drink hot chocolate the way Colombians do, by adding cheese and there's also red wine hot chocolate, because how could you not have the perfect combination of things for Christmas and this deliciously cold weather?