Delicious Mutton Chukka Recipe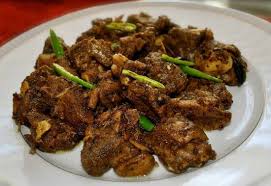 What is not to love about a mouth-watering spicy Mutton Chukka dish? It is everything good, heavenly and spicy. Blended with all the exotic spices of our magical land, a mutton chukka transports you to various different heavens and gets you back down once you have licked that plate off. Although we find it hard to fathom the fact that some of you have never tasted mutton chukka before landing on this page, we will take you through the cooking process patiently with a detailed and step by step procedure! So, promise us you will make it now! We want you to feel where we have been! (all mutton chukka lovers are agreeing right now) You will know what you have been missing only once you eat this delicious spread of meat. So let's dive into the recipe!
What's the Hype About Mutton Chukka? 
Trust us. We are not hyping this mutton chukka recipe as it deserves to be. This is the low bar. You will know what we mean once you try out this recipe. Chukka means to dry and mutton chukka is nothing but the mutton pieces cooked and roasted along with a blend of all India's native spices and some seasonings to deliver the aromatic delicious taste. And who does spices better than the Chettinad people? This recipe hails from an absolute Chettinad background and is very simple and quick to make. Chettinad cuisines are known for their simple ingredients with exotic dishes, if you don't know about them. With this recipe, you will find each piece of mutton coated with masala which is the real taste of success and makes it truly gratifying. This recipe is simple and foolproof so dip your hands into that masala without fear! 
A Brief Recipe
The meat cuts of the leg, shoulder, ribs work well for the mutton chukka recipe. The well-cut mutton pieces are initially pressure cooked with onion, tomato, ginger-garlic paste, pepper powder, chilli powder, turmeric, and sprigs of curry leaves. The mutton becomes tender and succulent after cooking and it is stir-fried in gingelly oil, shallots, tomato, dry red chillies, and pepper powder and some seasonings finally to make the delicious result- Mutton Chukka. The flavours in this recipe are simply amazing to savour and smell and works great with curd rice, biriyani, rasam or simply by itself, you can have it solo too!
The Recipe
Prep Time: 10 minutes
Cook Time: 20 minutes
Total Time: 30 minutes
Servings: 3 
Category: SideDish
Cuisine: Indian
INGREDIENTS
To cook the mutton:
1/2 kg Mutton
1 onion 
1 tomato
1 sprig of curry leaves

1 tablespoon ginger garlic paste

1 teaspoon pepper powder

1/2 teaspoon chilli powder

1/2 teaspoon turmeric powder

1 teaspoon gingelly oil

1 cup of water
To make chukka:
2 tablespoon gingelly oil
1 teaspoon fennel seeds
1 sprig curry leaves
4 dry red chillies
1 cup shallots
1 teaspoon salt
1 tablespoon ginger garlic paste
1 tomato
1 teaspoon chilli powder
1.5 teaspoon pepper powder
1/2 teaspoon turmeric powder
INSTRUCTIONS
To cook the mutton:
Clean the well-cut mutton pieces thoroughly before adding them to the cooker

Add some gingelly oil to a pressure cooker and start the heat.

Add the mutton to the cooker along with finely-cut onion and tomato, chilli powder, pepper powder, ginger-garlic paste and some curry leaves and mix them all together.

Add water only till when the whole mixture is immersed in it and do not add more. 

Mix well again and pressure cook for 5 hisses or until when the mutton is delicately cooked (it may vary from kitchen to kitchen) and keep aside.
To make mutton chukka:
To a saucepan, add gingelly oil and heat it up.

Once the oil is heated, add the fennel seeds, curry leaves and dry red chillies and let it dissolve their essence into the oil for a few seconds. Let them sizzle.

And then add the chopped shallots into the pan and stir fry them over low heat until they become golden brown and show a nice caramelized texture. Do not over fry them.

Once it is achieved, add the ginger-garlic paste and stir fry them until the raw smell disappears.

After that add chopped tomato and stir fry them with the mixture until they get mushy.

Add chilli powder, turmeric powder and pepper powder to the well-blended mixture now and let them cook until you notice a thin glaze of oil on the sides.

Add the cooked mutton pieces along with some water to achieve the dry-fried state. 

Stir fry them all over medium flame and turn off the heat once it is dried up to the perfect contingency i.e. when it achieves a semi-gravy state and all the masala has dried off. 
The rich flavorful mutton chukka is ready to be served. Serve it hot and the leftover can be stored in an air-tight container and refrigerated for 2 days. Per serving contains about 295 calories but who's counting when you have a sinfully aromatic plate at your hand's reach!
Unavoidable Tips :
Buy leg, shoulder and rib meat pieces for the best results. Make sure they are tender. Cook them till 9 hisses if your meat is hard.  

Only when cooked with gingelly oil, you can achieve the pure authentic taste of the mutton chukka but if it is not available with you, replace it with vegetable or peanut oil.

Don't take the procedure of caramelizing of the shallots for granted as it is a key point to get the best mutton chukka recipe. If you don't have shallots, regular onions work too. 

Season the gravy with pepper or with any spice you prefer to be declared as the best cook in the world!
Purchase Links:
You will need a pressure cooker and a saucepan to bring this recipe together which you can purchase on the following links: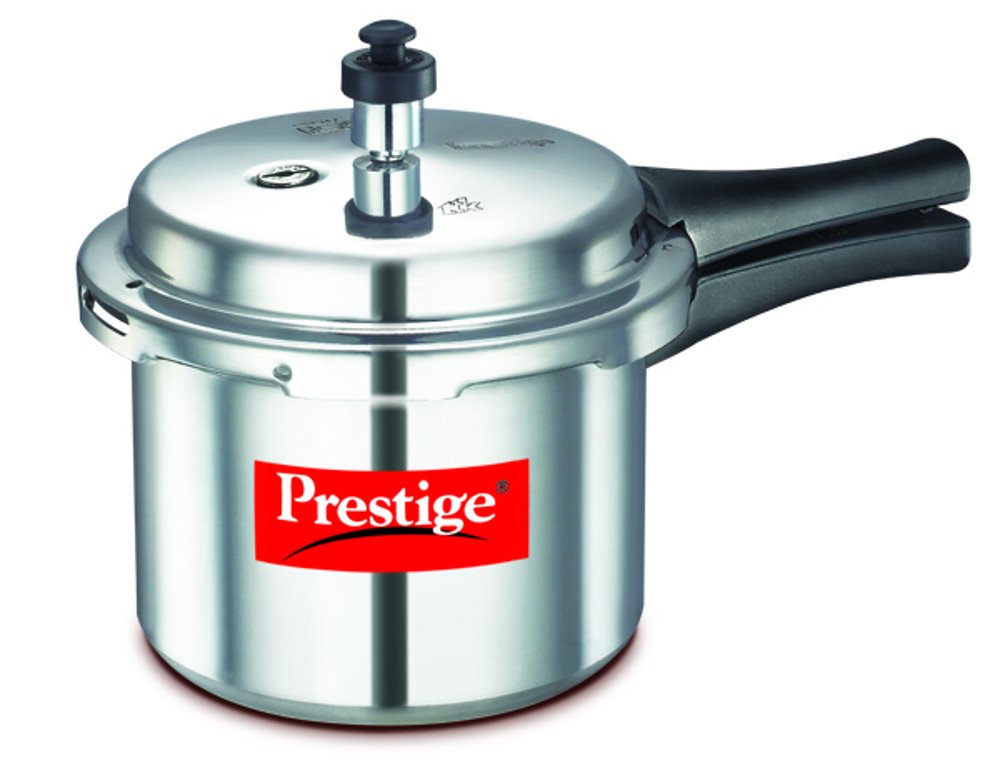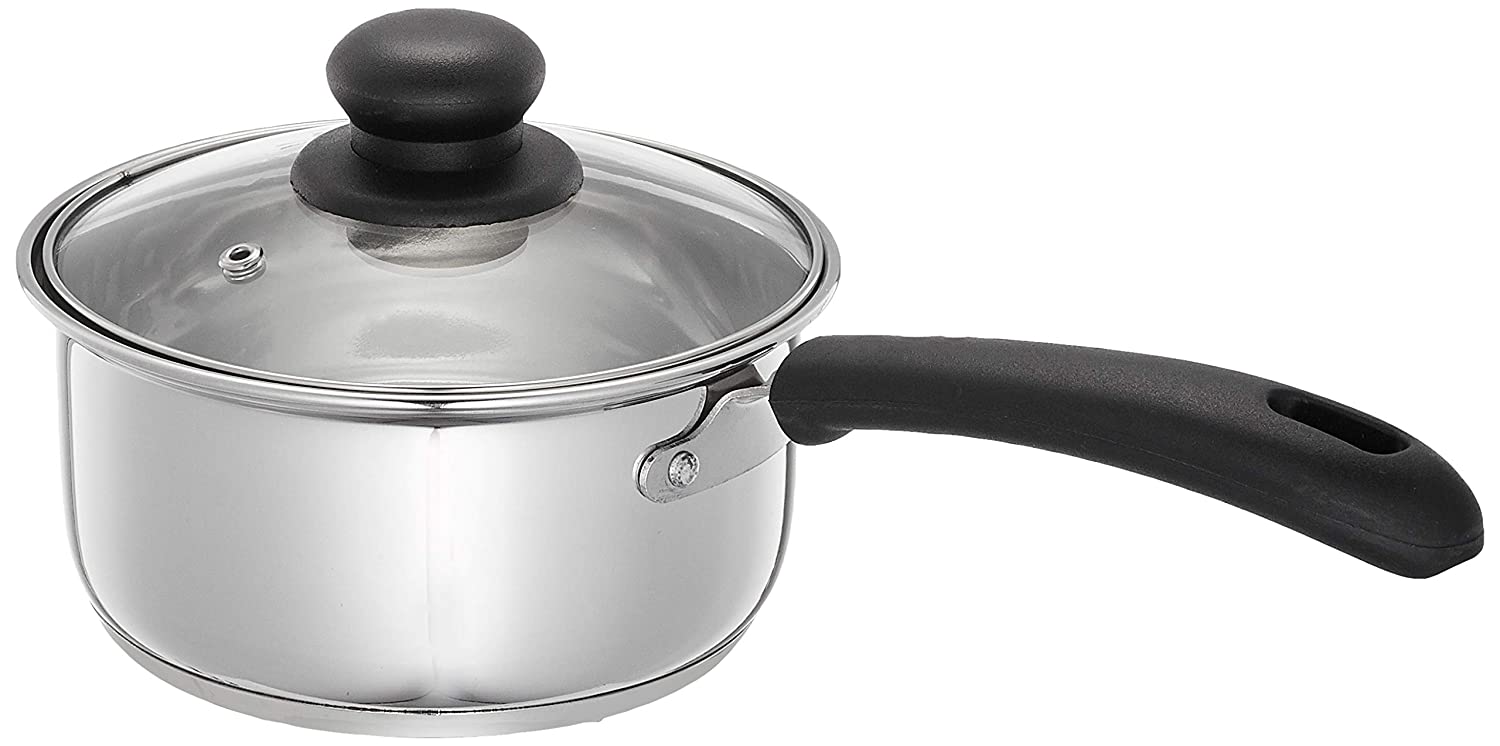 Now get cooking and give us your feedback! We would love to hear from