Treat Yourself To Aatu Kaal Soup In Chennai This Weekend
Literally translated to goat leg soup, aatu kaal paya is a Chettinad specialty that you can find all over Chennai. South India is not known for their soups and in most parts of Indian, soups are what you would order at a Chinese or Pan-Asian restaurant. But the aatu kaal paya is a dish that cannot be missed. Despite what people might say, mutton leg and the meat is very healthy and when made in this form, it's even better.
It's also really easy to make, because it is made just like any other soup you would make. The mutton needs to be on the leg when you cook it in the pressure cooker. But if you're not the kind of person to experiment at home and would rather go out to get a bowl of aatu kaal for yourself, then here's where you can find it being served in Chennai.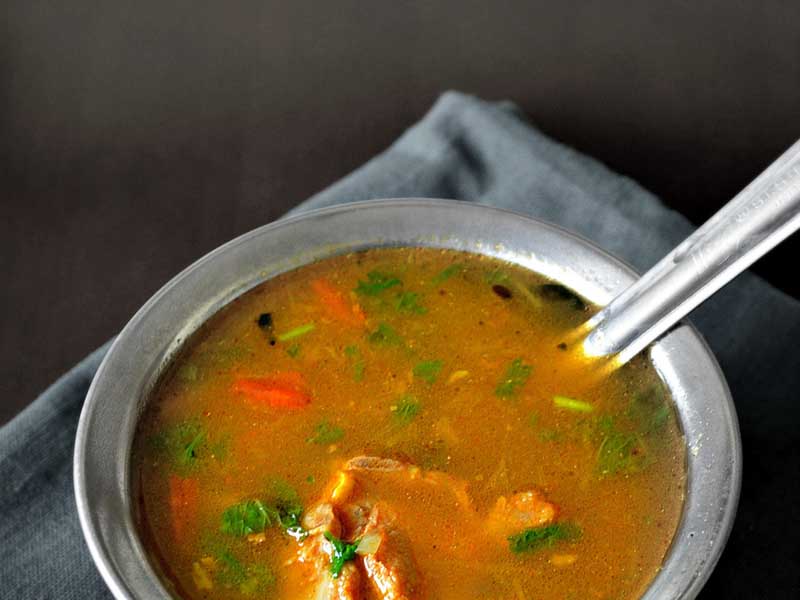 Located in Porur and Saligramam, Copper Kitchen is one of the many restaurants in the city that serves every cuisine under the sun. It's perfect for large groups and corporate outings and of course, aatu kaal. Start your meal off with a bowl (or two) and then continue on with the rest of your meal. Is there anything else you could possibly ask for?
Locations: Porur and Saligramam
If you've never been to this chain, you might want to do it now. There are over 20 outlets in the city and all of them serve great South Indian and delicious non-vegetarian and vegetarian food. But they are also very well known for their aatu kaal and since this is a food guide for that specific dish, here's where you need to be.
Locations: Velachery, Thuraipakkam, Besant Nagar, Nungambakkam, Ashok Nagar to name a few
This might be a restaurant serving food from Kerala, but they've also got some more South Indian cuisines on their menu. And the aatu kaal is definitely one of them. Different people make it different ways, so if you want an interesting take on the soup, this can be your place to go.
Location: Anna Nagar East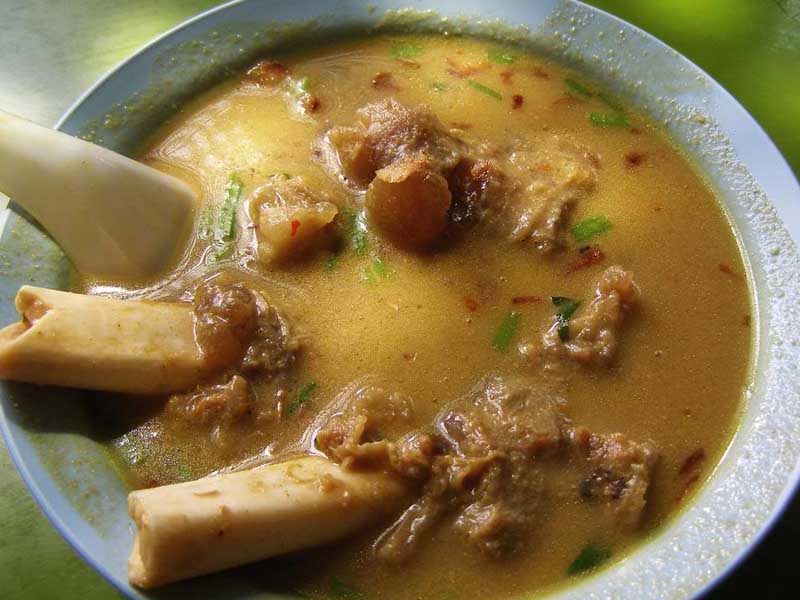 Munveedu
Located in Adyar, this restaurant serves South Indian and more specifically Chettinad cuisine, which means that they also have the aatu kaal on the menu. And if that's not your cup of tea, get yourself a bowl of regular soup from their Chinese menu, but you need to give this dish a try at least once in your life.
Location: Adyar
Hotel Pandia's
Known for their biryanis, Pandia's also has other food on their menu. Like lots of South Indian restaurants, they also have multiple cuisines to choose from and Chettinad is one of those options. So treat yourself to a delicious bowl of aatu kaal and nothing else? We'll see.
Location: Vadapalani