Don't Miss Out On The Chance to Try the 'Flavours of Uttarakhand' At Aloft Bengaluru Cessna Business Park
Food festivals are a great way to sample the curious cuisines of a wide variety of venues without ever having to leave your city! When we discovered that Aloft Bengaluru Cessna Business Park would be curating a Uttarakhand food festival, we couldn't wait to try the unique style of food created in the Northern clime.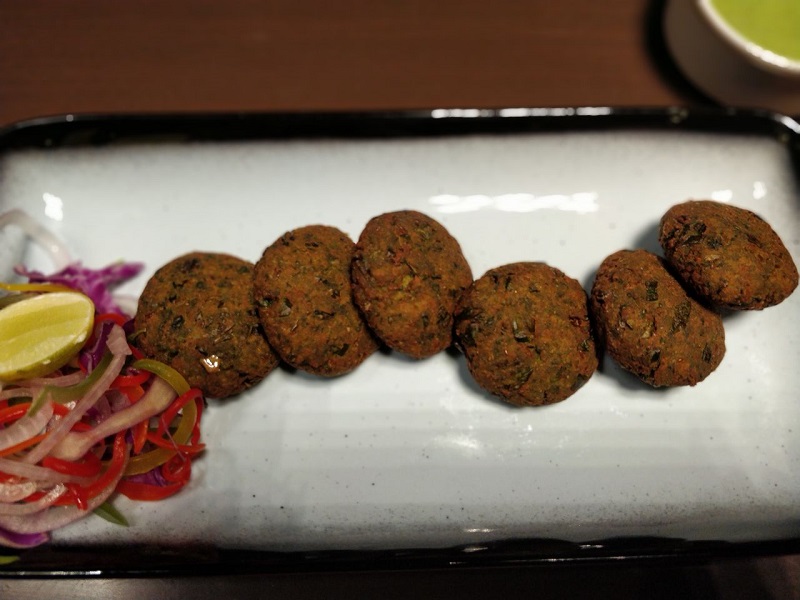 We started our meal with the Hare Patte Ki Tikka, a pea-based patty with the addition of coriander and radish leaves that added depth to the tikki. Next on the menu was the Pyaaz aur Palak ke Pakodi (the name is self explanatory) which left us ready to devour the mains.
Served thali style, we enjoyed an assortment of dishes for the mains including Aloo ke Gutke a delicous potato dish seasoned with aniseed and jakia. We especially enjoyed the Urad ki Chainsoo, which was essentially crushed urad flavored with jakia, and heavy on the ghee – an absolute trip to mop up with the ragi rotis!
Don't miss out on trying the Garhwali Chicken Curry with the Bhutta Bhath, as well as experimenting with the Mooli ka Chinchoni, a pounded radish dish that takes full advantage of the vegetables available at such a high altitude!
For dessert we ended with the Jhangore ki Kheer created with millets and garnished with a hearty serving of ghee and pistachios. We also enjoyed the Sooji ka Halwa, another delicous, ghee-heavy dessert made with semolina and dry fruits.
We absolutely loved that Aloft Bengaluru Cessna Business Park had curated a culinary adventure from a region in India that we certainly hadn't had much experience with. Don't miss out on the chance to try the 'Flavours of Uttarakhand' only at Aloft this August!
Date: 19th August – 30th August 2019
Place: Aloft Bengaluru Cessna Business Park