Fab Café's Healthy Menu is Just Fab
If you like shopping or eating healthy, or dining in an aesthetically pleasing ambience, you will love trying Fab India's Fab Café. Located on the third floor in The Fab India Experience Centre, the café is designed keeping in mind diners who would like to cut the processed, fatty foods from their diet. From the beginning of the meal, there is healthy innovation in almost every dish.
A Fab Experience
The highlight, according to the Manager Tamilselvam, is the fact that the restaurant has a lot of vegan, dairy-free, gluten-free and low carb dishes. 'People are becoming increasingly health-conscious, and not many restaurants cater to those who are trying to maintain a gluten-free or vegan diet, for example,' he says. 'So the fact that our focus is catering to all these niche food categories is appreciated by the people who dine here. A lot of the people who come here come to eat after they shop downstairs.'
Innovatively Healthy
My meal starts with some Andhra Chicken Starters. They are soft, kebab-like chicken parcels which come on sugarcane stick skewers. The spice is well balanced with the mild sweetness of the sugarcane juice if you choose to chew on them. The tamarind dip was sweet and sour and quite lovely by itself, although it was a great combination with the chicken.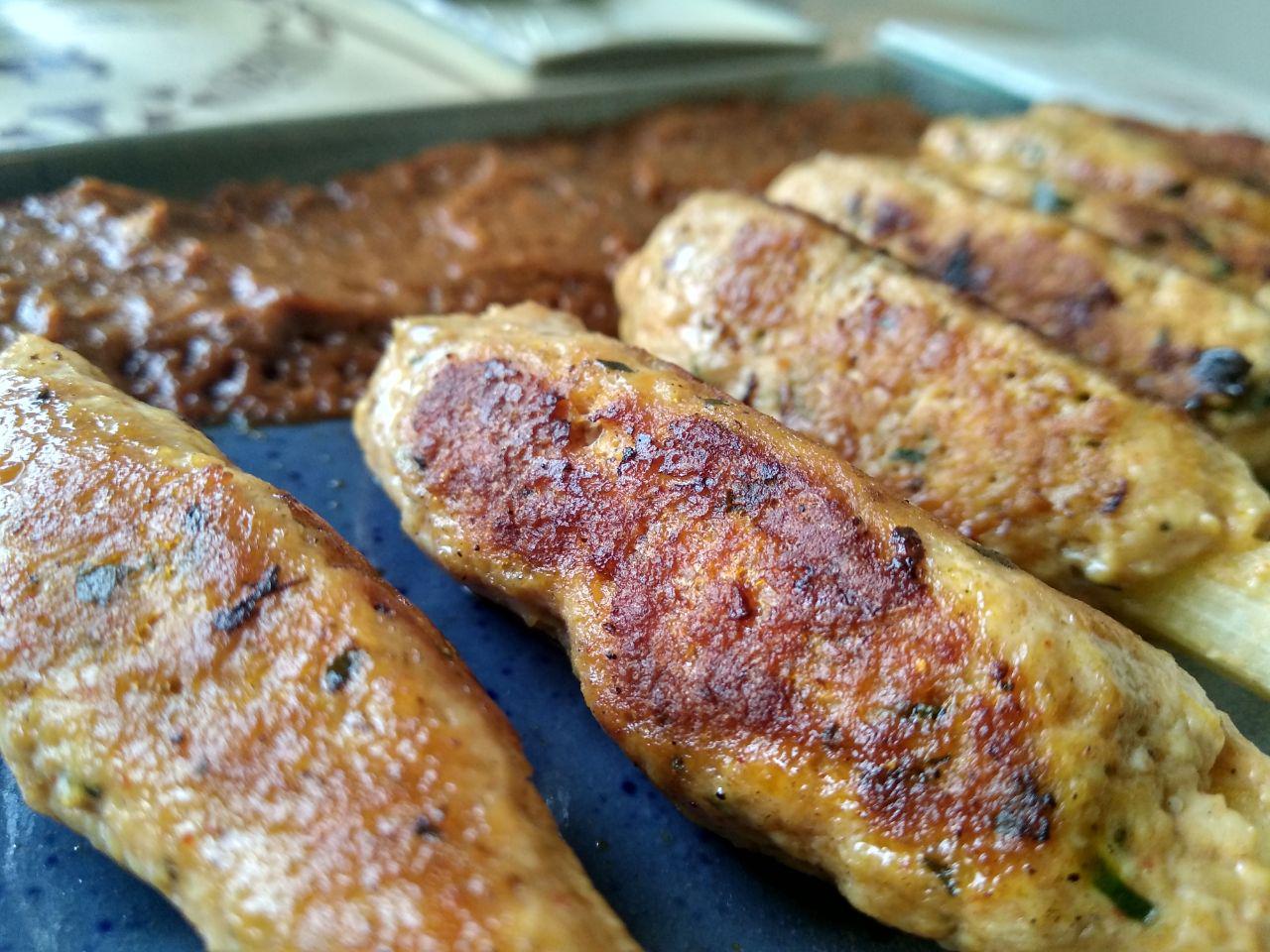 I next try the Chettinad Chicken with Jackfruit flour rotis. Yes, you read that right. Gluten free, and made only from dried and powdered jackfruit. If you happen to detest jackfruit, don't worry – there is no hint of any jackfruit flavour either in smell or taste. The rotis are soft and taste quite like normal wheat rotis, and go well with the Chettinad chicken gravy, which has a lot of subtle, balanced flavours.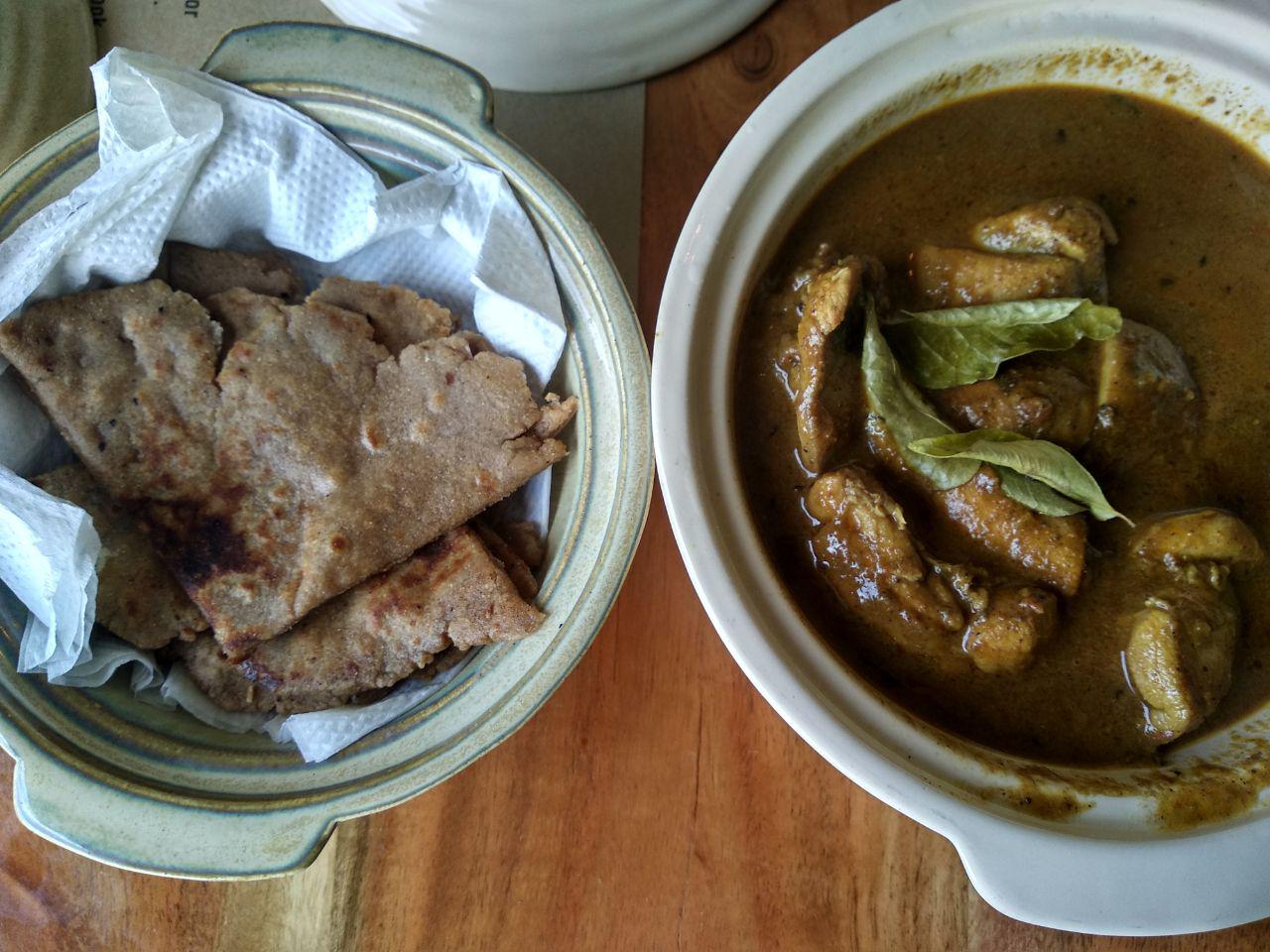 This meal arrives with a side of very tangy vegetable dishes. The fermented beetroot and chilli pickle provide quite the bite to refresh your taste-buds between mouthfuls, and the Pineapple with vinegar dressing was as unforgettable as a main dish.
Next on the menu is the Paneer Maska Masala, which is a tangy tomato-based gravy. Although containing no cream, as promised, it does have a creamy texture, and is a nice contrast for your palate from the spicy Chettinad Chicken. The Paneer is served with a chew-alicious brown rice which is marinated in desi ghee for that aromatic flavour. Interesting to note that there is no white rice on the menu, which offers only sides made with quinoa, or six-grains or millets, apart from the ones mentioned above.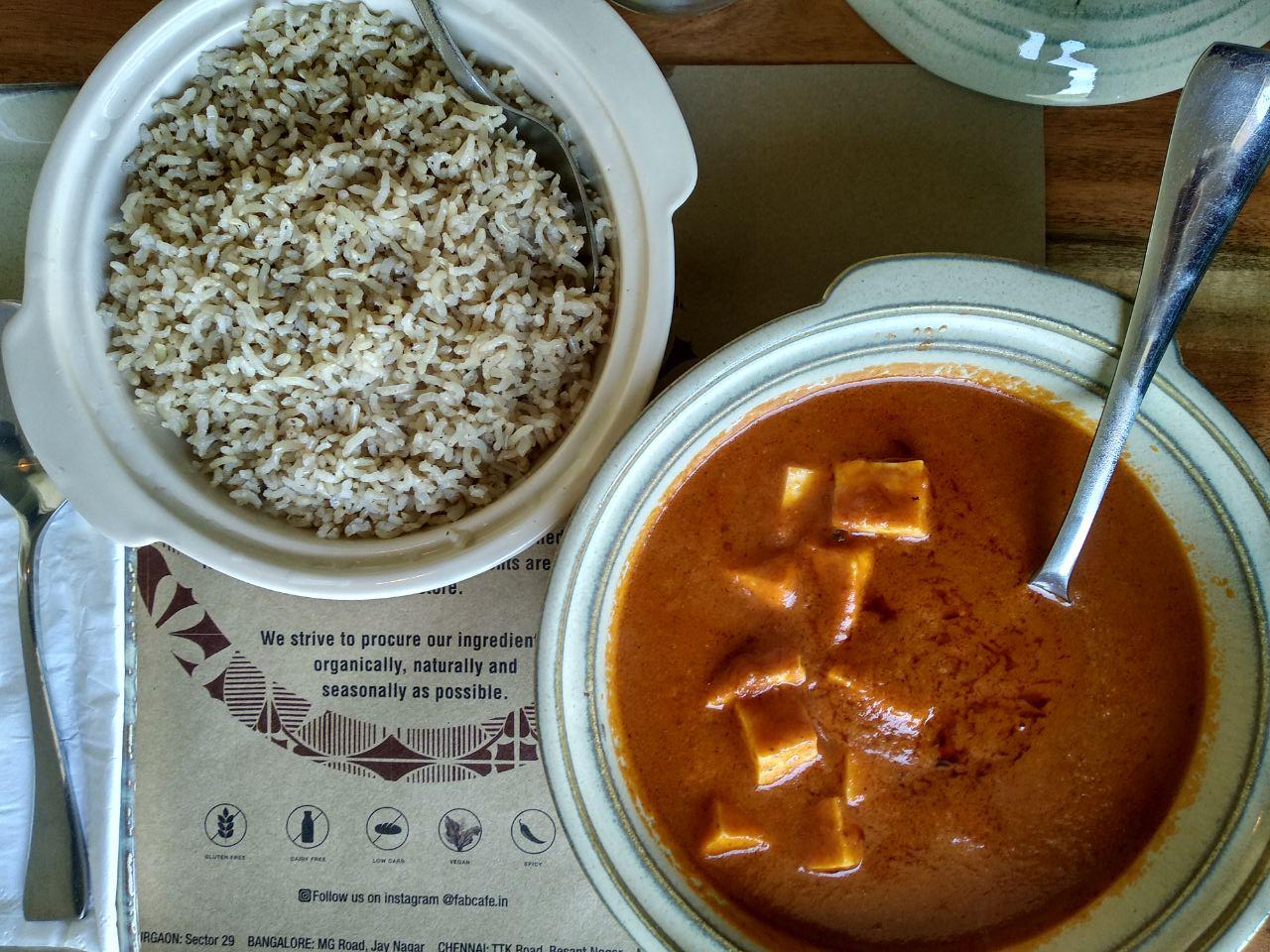 The dessert menu has got vegan options and dairy-free options for even cheesecake and ice-cream. I choose the Mango Cheesecake, and the taste reminds me of Mango Shrikhand. The dish has a toasty flavour from the coconut and has a crunchy and nutty base. Sprinkled with a little palm sugar on top, it is only sweetened with jaggery and honey, and contains no white sugar.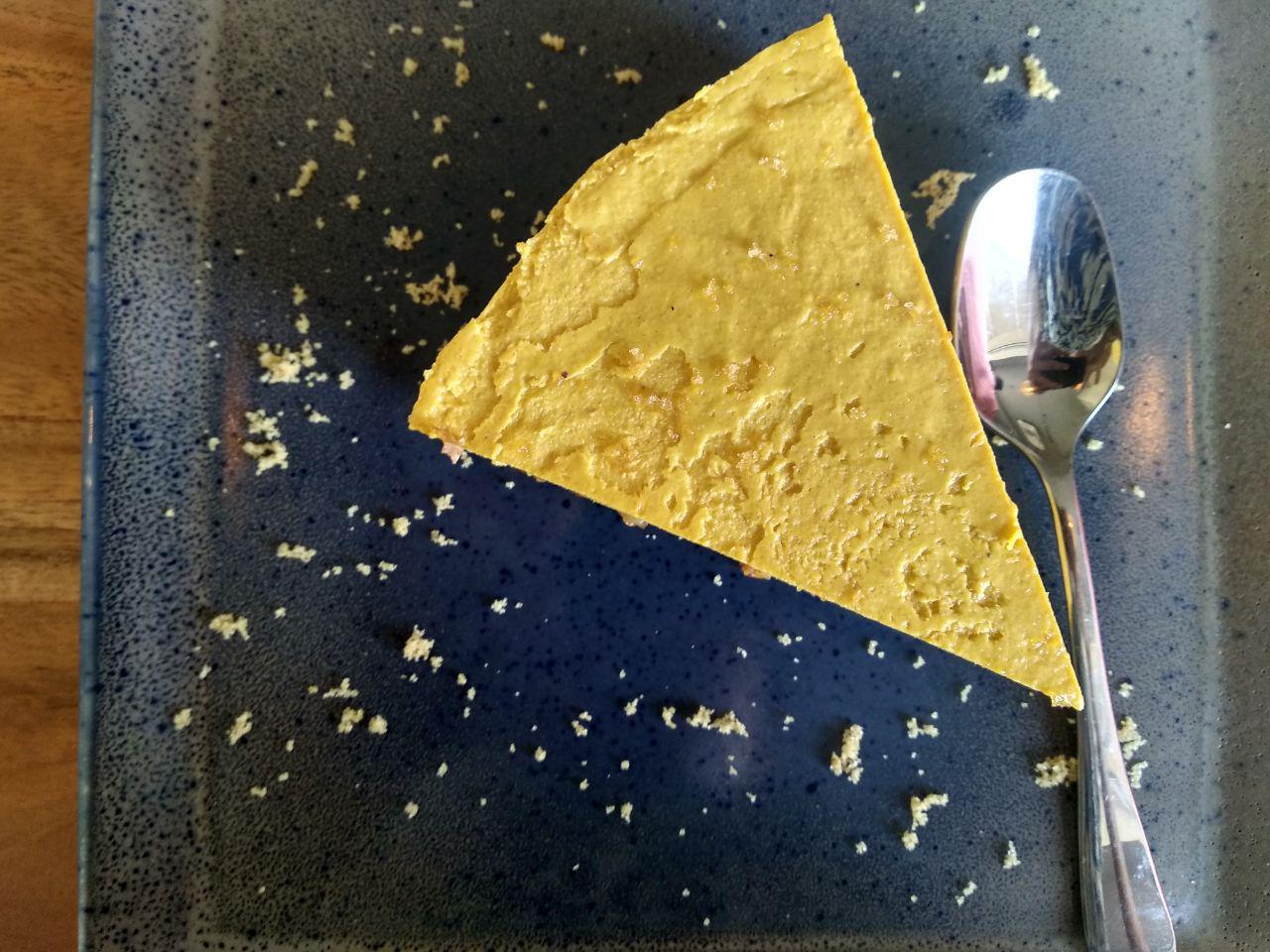 Fab Café is definitely a winner in the health food department. It seems to be a popular choice, seeing as it is full even for lunch on a weekday. 'Even though the food takes longer to get ready than it does at other restaurants, the diners have given very good feedback because they like the fact that it is wholesome and healthy,' says Mr. Tamilselvam.
Fab Café has two branches in Chennai, and they are located in Alwarpet and Besant Nagar.