Fabelle's As You Name It Campaign At ITC Maratha Mumbai
Right from stepping into the store, to experiencing chocolates and taking back a bag full of knowledge, and chocolates of course, we can say without a doubt that Fabelle will be a brand known for its finesse in chocolates. Let's find out how we reached that conclusion.
Chocolates Like Jewels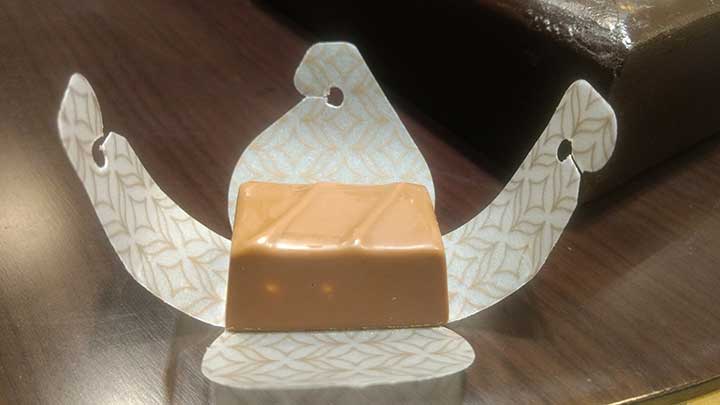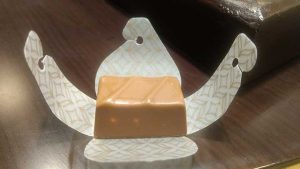 The process in making chocolates is simple. Pick cocoa from one of the best cocoa-producing regions in the world, develop recipes that respect the flavours and texture of the cocoa over ten years and display them in a boutique. The enormous effort has been taken so that you can enjoy perfect, melt-in-the-mouth, brilliant chocolate pieces. The heavenly bites are nuanced by their perfected recipes and the love and dedication that goes into making them.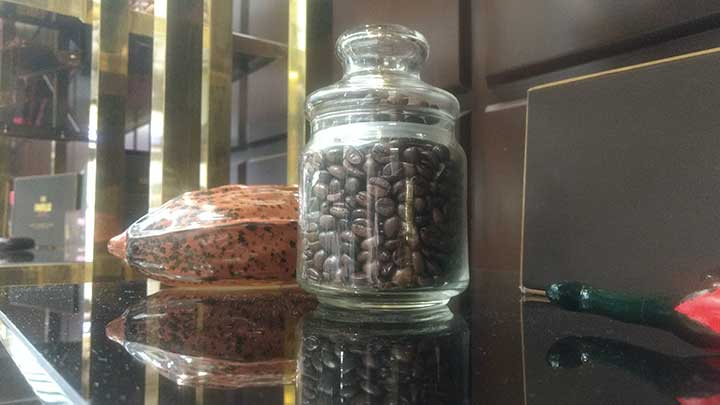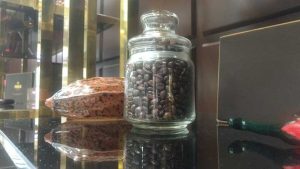 "We make chocolates similar to the wine-making process. In the case of wine, the finest grapes are picked and depending on the fruit and where it's grown, wine is made. In our case we develop our chocolates based on the cocoa and the region its coming from. We treat the cocoa with respect and make sure that each piece of chocolate is consistent," says Bhumika, dessert chef at Fabelle Exquisite Chocolates at ITC Maratha.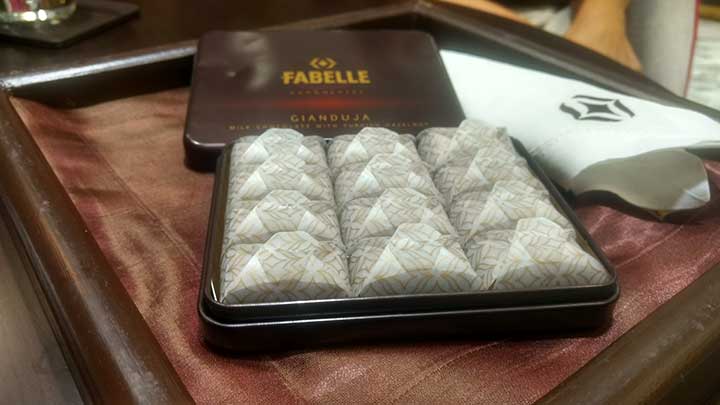 Speaking of respect they display their ganaches, truffles and a variety of chocolates exactly like jewels kept in a jewellery store. Each piece is treated with delicacy given to a diamond necklace and they are also packed in a box which when you open, seems like you've opened an expensive jewel.
Quality and Variety
The chefs at Fabelle are checked each day for quality control and most importantly drilled for their knowledge and precision of chocolate. Each customer walking in gets in-depth information on these delicious chocolates, can watch the desserts being made in front of their eyes and have an unforgettable experience with chocolate that they're going about to buy and cherish.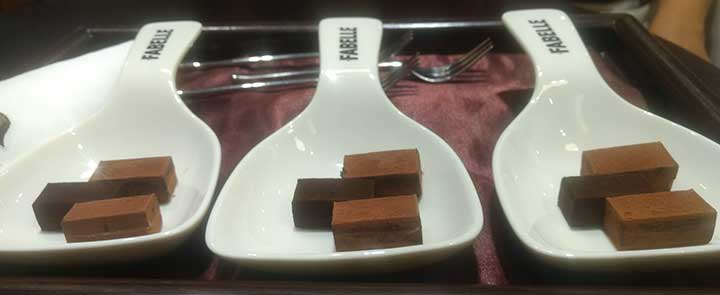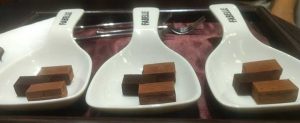 The cocoa is imported from regions like Ghana and Ivory Coast and recipes have been developed around the beautiful produce. The result are these exquisite chocolates and desserts. The chocolates are available in a variety that'll leave you spoilt for choice. The ganaches come in Rich Dark, Creamy Milk and Apple Cinnamon. The Rich Dark comes in a non-sugar version as well.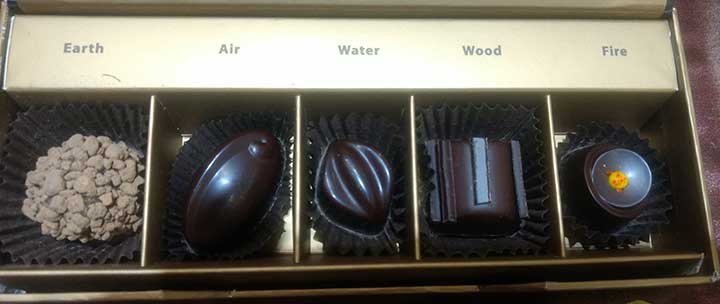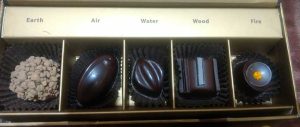 The most interesting ones were the Elements: Earth, Air, Water, Wood and Fire. These chocolates represented each of these elements in structure as well as taste. Each of them different, each of them heavenly and each of them unique. You can also get a box of their Single Origin Cacaos, chocolates made out of cocoas grown in six different regions. The Gianduja at Fabelle takes rich cocoa butter with the Ghana cocoa and adds Turkish Hazelnuts to give delicious chunky treat.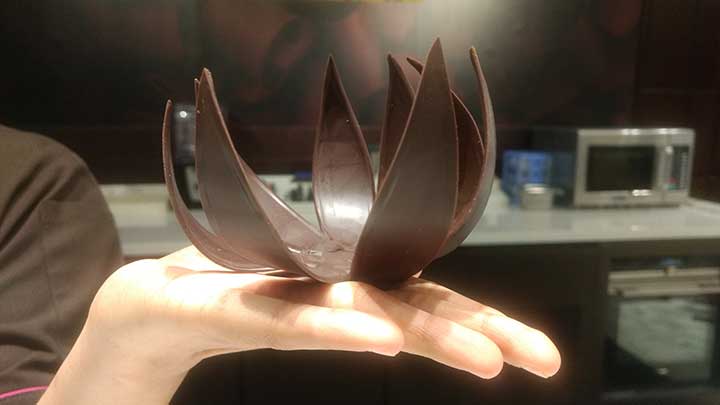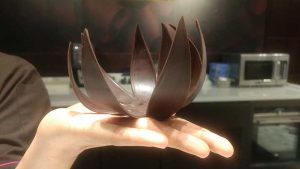 Coming to the desserts and beverages, you can order them and watch them being made. Chefs at Fabelle will gladly tell you about all the processes, ingredients and everything you want to know about your dessert. With a promise of theatre, perfection and light, airy, gorgeous desserts they innovate each day. They also have a sugar free range of desserts so diabetics, don't sulk in the corner and indulge.
As You Name It Campaign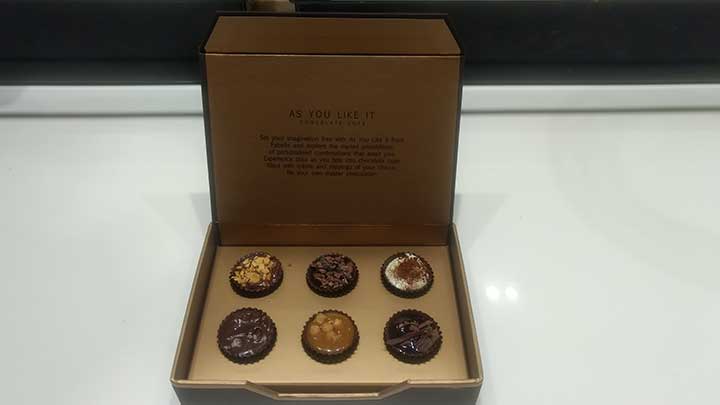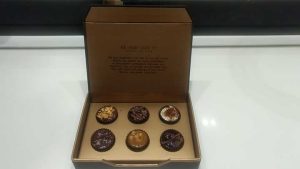 A choice between two chocolate cups, milk or dark, seven delicious fillings and ten toppings, I was allowed to get creative, put on the gloves and make some delicious chocolate treats. What's more they named one after me. I picked a dark chocolate cup, piped in the raspberry filling, decorated it with chocolates shavings and popped it straight into my mouth. Burst of flavour and forever named after me, what a day!
Enriching experience, exciting as well, you must go and name a cup after yourself!