Food And Fashion Come Together With A Unique Menu At Yauatcha
In a special collaboration with the fashion designer, Masaba Gupta, Yauatcha has put an artistic touch to Chinese New Year celebrations. Bringing the decor to lift, Gupta has done an intricate job on the theme 'Year of the Pig' thus making the celebrations festive. Plus, the guests get to tuck into a special menu for the occasion and we're oh so excited to try it!

Bring On The Food

The special menu celebrating the onset of the Chinese New Year is here to stay all through February. The highlight are the dumplings at Yauatcha and you can pick from Spicy scallop dumpling, Wild mushroom dumpling, Prawn and chicken shui mai spiced with a garnish of chilli oil and the crispy Baked lamb puff. Wash these down with a special Chinese New Year cocktail called Nagami Fortune. This drink is made with Beefeater, kumquat marmalade, raspberry cordial and lime juice.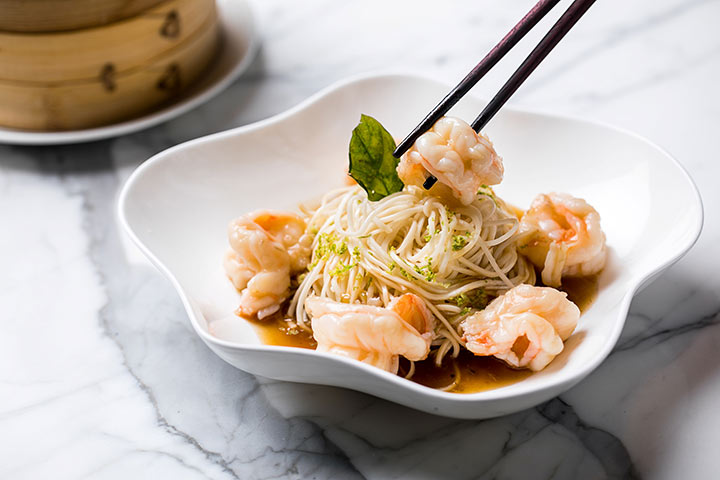 Indulge in sassy wok dishes like Stir fry chicken in chilli oil with sugar snap, shallot and leek or the Steamed Chilean sea bass in superior soy sauce and the Stir-fry asparagus, lotus root and yam bean in pumpkin sauce. Add to this lovely food a helping of their Black truffle fried rice. The dinner can end on a special macaron, a limited edition one for which Masaba Gupta has designed a pig stencilled in gold and flavoured with Mandarin.

So get ready and come down in a celebratory mood at Yauatcha and open the gates to a sumptuous, memorable meal!