From Chaacha's Kitchen with Love
Warm Paashtis- lighter than air, crisp fried chicken, plates loaded with piping hot Kheema and a steaming plate of Khushka oozing ghee; sat at my table. What can I say, Maaria, you've outdone yourself on several occasions, but this time, you really deserve to take a bow.
Murad Shahuna, from our favourite Biriyani name, Fill Belly, ate a hearty meal at the Tanveer household of this and more, a few months back. Tanveer Jabbar, Maaria and Murad were convinced that this food needed to go places. And we thank them, from the bottom of our stomachs and hearts, for their foresight.
We caught up with Maaria Kulsum Tanveer between cupcakes and fondants to find out more about her latest venture.
Tell us more about Chaacha's Kitchen…
Well, I take the concept of home-cooked food a little too personally. At the end of the day, everyone wants to come home. And home is where the heart is! We loved what we made at home everyday and were almost certain that the people of Chennai would love it too. It had been on my mind for long, but I needed a small push, and my husband gladly took matters into his hands. We sat down and framed the menu and did a few food trials- and before we knew it, Chaacha's Kitchen took form. Murad takes care of Marketing and we, the food and logistics.
What's your favourite thing on the menu?
My all time favourite is the Pepper Beef Fry. I'm secretly very happy that it's doing well with everyone. We've had a lot of people call in, just for the beef.
And we couldn't agree more. Here's a quick sneak peek of what we gobbled up.
Pepper Beef Fry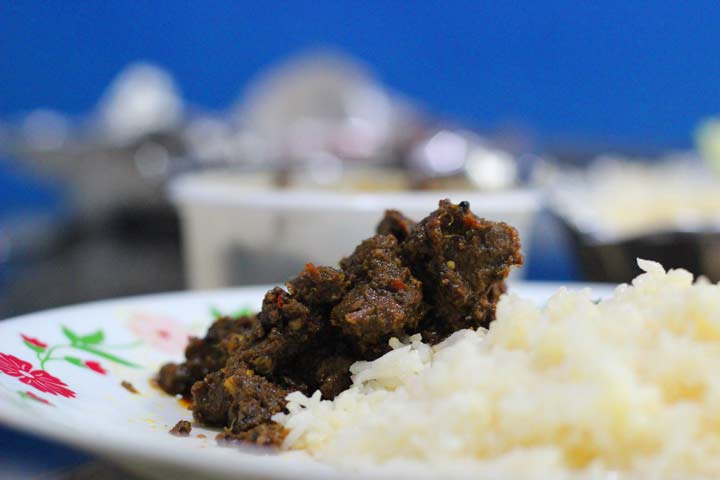 Boneless Beef fried in a peppery gravy that literally danced with the Khushka.
Chicken Kabab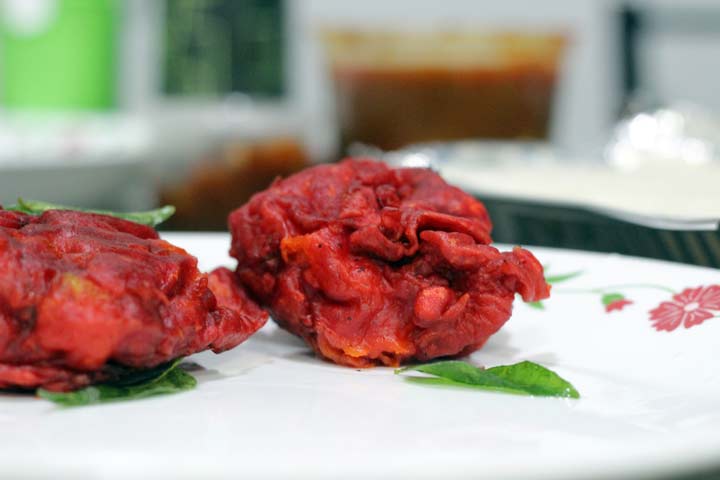 Batter fried chicken with Curry Leaves- grandma's secret recipe- kept closer than the Colonel's.
Mutton Kurma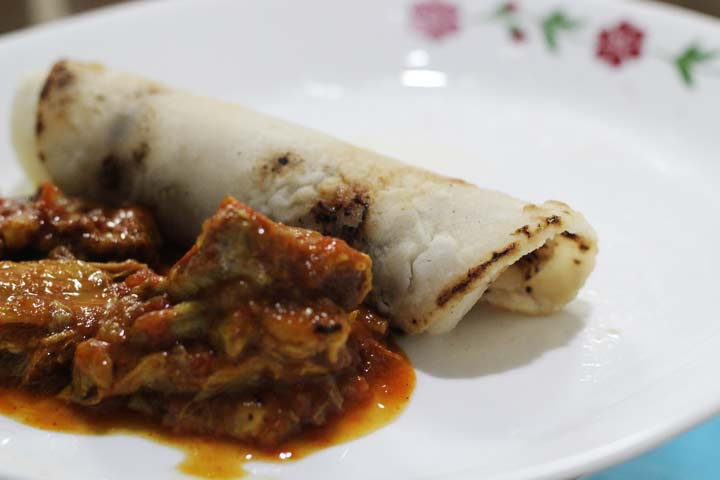 Tender chunks of Mutton with a flavoursome gravy that are certainly lick-off-your-plate-friendly.
Kheema Masala
Mutton, done to perfection and cooked in a semi-gravy that goes well with Paashti.
Egg Kharaz
Subtle flavours go such a long way. Fried egg with light seasoning is, as the French would say, 'Oh, la,la'.
Paashti and Khushka
Ghee, ghee and lovely ghee tossed with Jeerak Samba rice- a dream. Paashti is a rice chappathi that's light and quite satisfying.
What's next for Chaacha?
We're settling down right now, but we're also working on a Veg-centric menu. Stay tuned.
And there you have it. They deliver to a radius of 5 km around Kilpauk, free of charge and anything further than that, at a nominal fee. Call them at 098400 76488 today.