Hablis Hotel's Maha Dakshin Food Festival was nothing short of a Grand South Indian Wedding Feast
Well, of course, there was no bridal couple to greet or present to bring. Apart from this minute detail, and the fact that you don't have to wait patiently through the ceremonies but can just go straight on to the wedding feast, the Maha Dakshin Food Festival was a grand South Indian wedding, complete with vibrant hued strings of flowers, banana leaf plates and impeccable hospitality.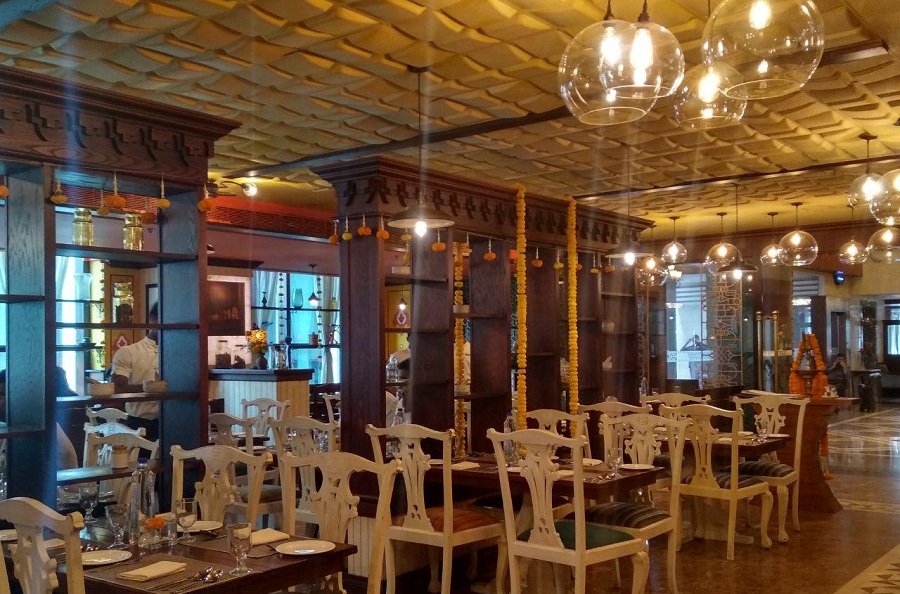 5 States
You can start off the feast with hot starters from the live counter that serves all kinds of fried delicacies and Kothu Parotta. The buffet featured culinary delights from the five states of Tamil Nadu, bringing specialties from each region. There were vegetarian specialties like Kalan Chips, Idiyappam and Kadalai Curry, Paalkatti Soya Paaya, Tomato Pappu, Coconut Red Rice, Pinchu Palakai Thoran and Thayir Vadai for vegetarians to indulge in. Non Vegetarian guests too had a wide range of food to choose from, including Hyderabadi Chicken Biryani, Mangalore Fish Curry, Gongura Chicken Gravy, Madurai Prawn Gravy, and Coconut Mutton Fry.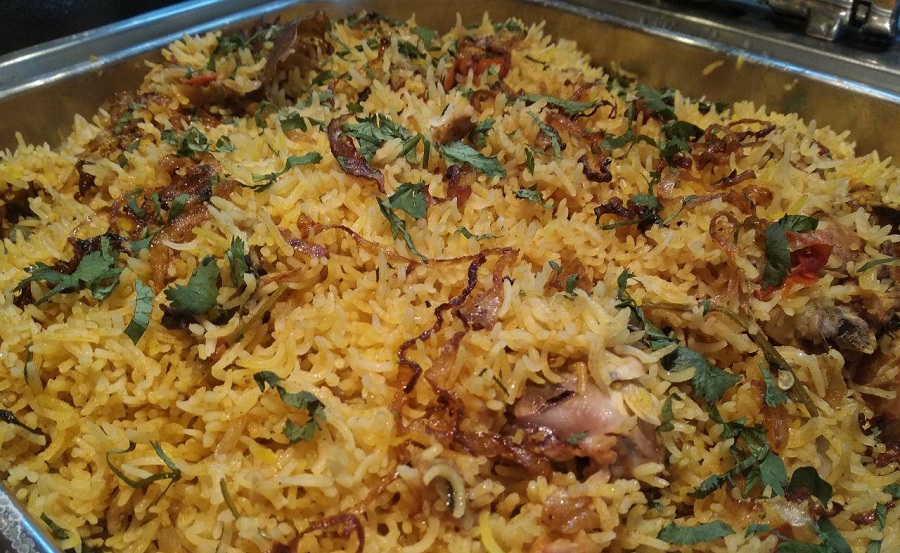 There were stands of crunchy snacks like butter murukku, thattai, coconut chips, kadalai mutaai, and dry red chillies which pair beautifully with Rasam. Pickles had their own shelf – Gongura, Amla, Mango, Tomato, and Garlic, and innovative salads were arranged neatly upon a side table. The hotel also had a range of podis and chutneys with oil and ghee for the guests to pick as they wished.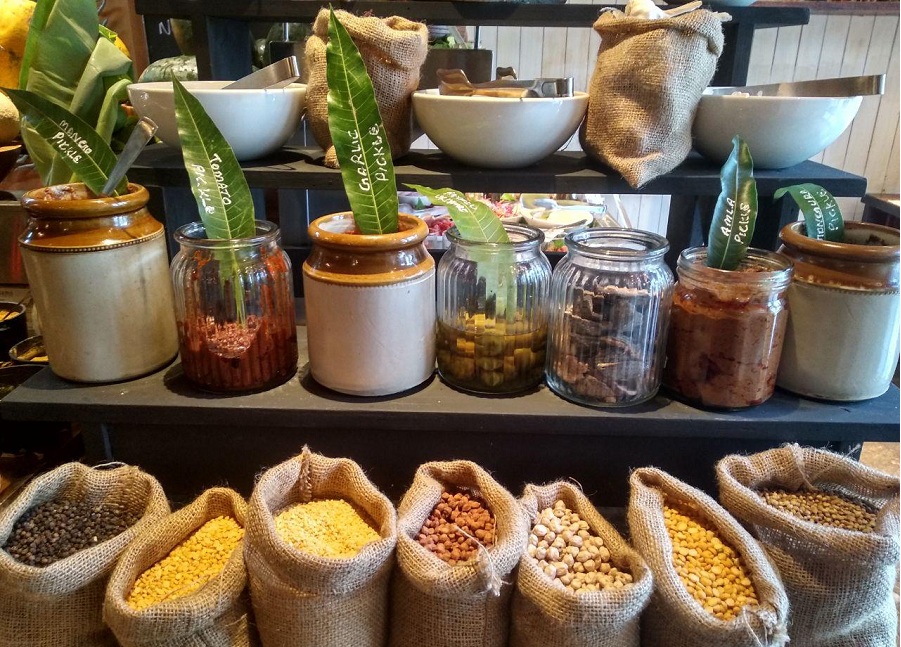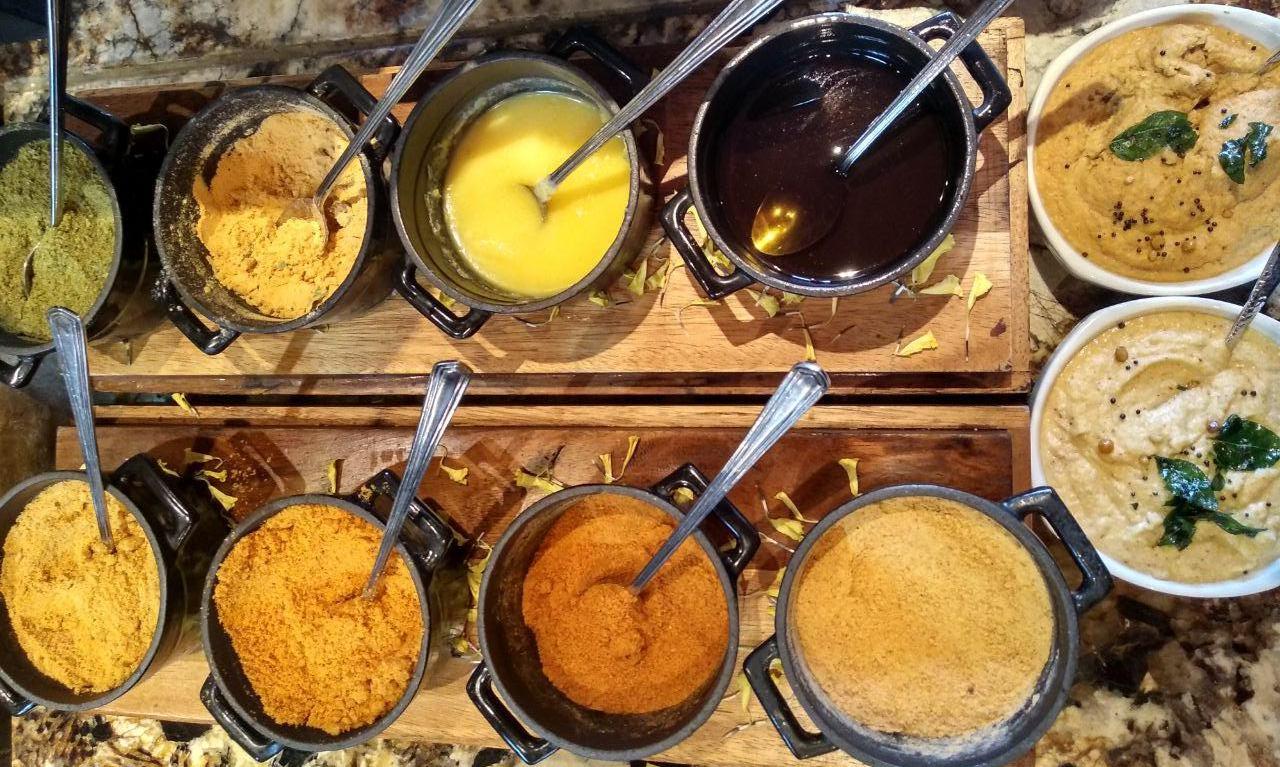 Dessert-Wise
The Dessert Table was no humble affair either. Alongside the usual Adhirasam, Jhangri, Paalkhova, Paayasam and Ice-cream, were interesting and delicious dishes like Thoothukudi Macaroons, Tender Coconut Paayasam, Pumpkin Halwa and Masala Chai Mousse.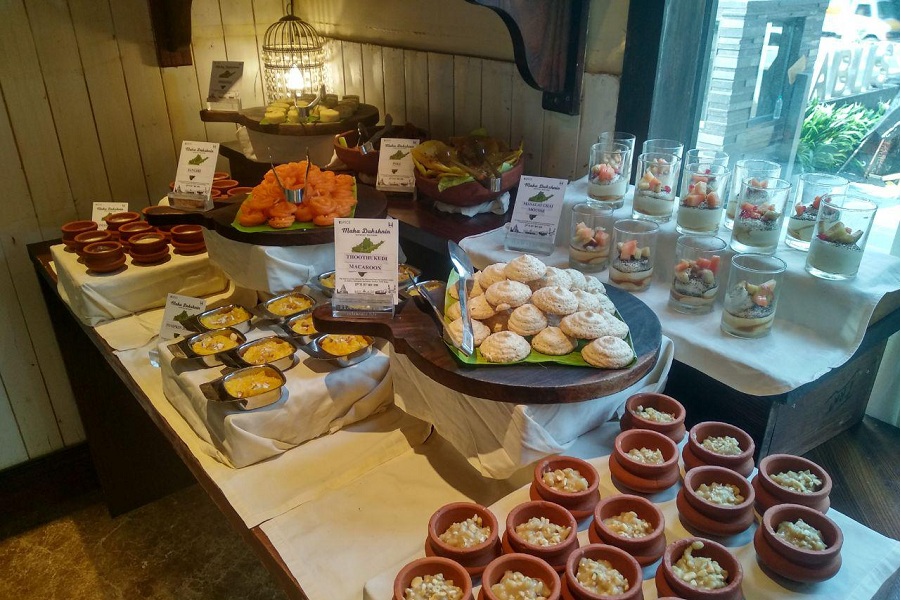 Wedding Feast Favourites
Our favourites from this delectable spread were the Hyderabadi Chicken Biryani (of course), the mildly flavoured Mangalore Fish Curry, the Paalkatti Soya Paaya, the crunchy Onion-Sago Appalams, the Coconut Mutton Fry and the Thayir Vadai. From the Dessert Table, the Masala Chai Mousse, the Tender-Coconut Paayasam and the Macaroons stole our hearts. But the highlight of the whole meal was definitely the rich and hearty Pumpkin Halwa. The next time the Maha Dakshin Festival comes along, although you might be tempted to gorge on the buffet to your heart's content, make sure you save some space for that gorgeous Pumpkin Halwa!