HT IMAGINE FEST 2019: The World-Class Cultural Event For 'Attainable Art'
The most unique and spectacular art festival of the country-  HT Imagine Fest 2019 has finally come to the capital city bringing in the best of art and culture. Hindustan Times Imagine Fest 2019 is a ground-breaking cultural fest with a strong focus on 'Attainable Art' that would bring people together in Delhi to create extra-ordinary experiences. The second edition of the two-day HT Imagine Fest will commence over a cerebral weekend on 23rd & 24th February 2019 taking place in PSOI Club Nehru Park. 
"We are extremely delighted to curate the second edition of HT Imagine Fest 2019. People are inspired by original pieces of art but as they are usually high-priced, art fairs become as good as museums. Allowing people to access attainable, affordable and original art pieces ranging from INR 5,000 to under INR 2 lakh, will enable people to buy and enjoy art that is aesthetically pleasing to them." says Ruchi Sibal, co-founder of Palate Fest Pvt. Ltd.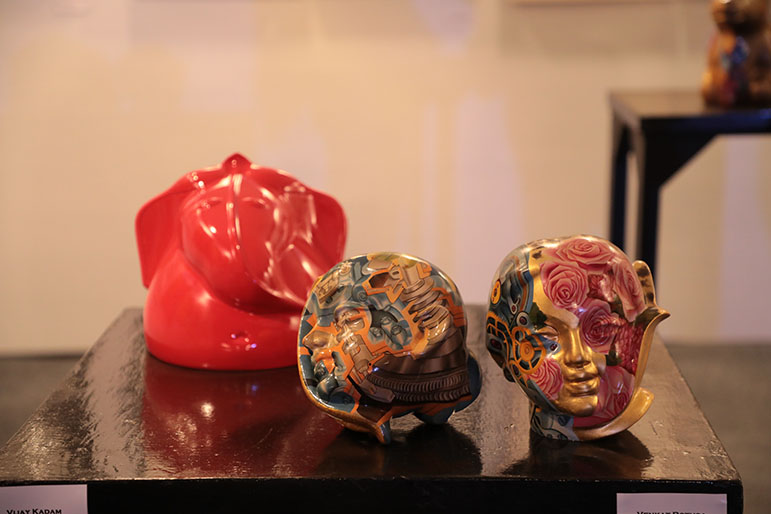 "We wanted to bring art to a broader audience and encourage people to see the relevance of art in the world around them. Our vision for HT Imagine Fest is to focus on all art forms and offer inspirational talks by celebrities, art walks, affordable art for city aficionados, art workshops and an enticing array of International cuisines." says Aditi Kapoor, co-founder of Palate Fest Pvt. Ltd.
HT Imagine Fest 2019 comprises a series of carefully curated talks and splendid experiences, which will be the major highlights of the event- 
To keep the audience entertained, the festival will host talk sessions by eminent celebrities like the sensational singer Sonu Nigam, the very successful television producer Ekta Kapoor on 23rd February '19 followed by the prodigious filmmaker Madhur Bhandarkar on 24th February '19 to inspire us all. 
Along with exploring the magnificent display of diverse artwork, the extravaganza introduces a unique concept "A Palette of Palate" that will bring culinary joy from some of the finest and esteemed restaurants like Fat Lulus, Orient Heritage, Dragon Wagon, Baba Rolls, Veda, Vadapav Junction & More, Teahues, Whole Foods, Wild Water Vitamin, Keventers, Giani and Mahesh products and much more offering delectable range of Indian and International cusine at the festival.
Aditi Kapoor and Ruchi Sibal in collaboration with Hindustan Times have successfully curated the second edition of a world-class cultural event- HT Imagine Fest, building one-of-a kind art festival exhibiting the original work of the young and upcoming artists and making it accessible to the patrons of the city.