Hyatt Centric MG Road Bangalore Curates a Special Christmas 'Jingle Box'
If you're looking for the perfect place to get some Christmas goodies, then look no further! Bring Christmas home this year with a special Jingle Box available at Hyatt Centric MG Road Bangalore. The box includes an array of traditional Christmas savories that keep the Christmas spirit alive.
Choose your favorite Christmas goodies from an assortment of traditional Christmas selections and customize your Jingle box to suit your taste. These artisan goodies include a variety of Christmas special cookies, cakes, puddings and pies to give you the perfect blend of flavors that are sweet, spice, nostalgic and nice.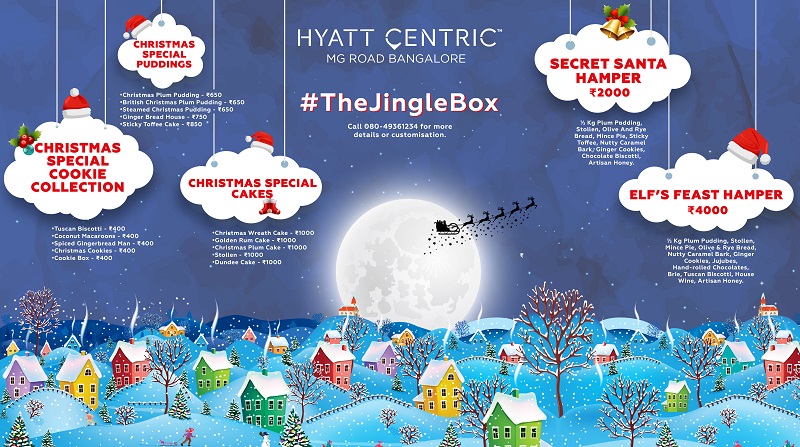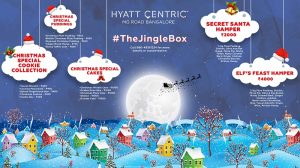 In case you'd care to go down the pre-designed hamper route, there are plenty of options to choose from, like the Secret Santa Hamper and the Elf's feast hamper allow you to enjoy the Chef's recommendation of a perfect Christmas Hamper. The bespoke packaging and the competitive price of the hampers, makes Jingle Box the perfect Christmas present for your loved ones.
Where: Hyatt Centric Bangalore
When: Available from 2nd December onwards
Price: Ranges from INR 400 to INR 4000
For customizations or more details: Call 080 – 49361234