Introducing KFC's Colonel Sanders of the 21st Century: A Graphic Novel and Video Game Star 
As a part of their intensive rebranding campaign, KFC has now released a limited edition graphic novel starring KFC's founder and brand ambassador Colonel Sanders. The graphic novel, called "KFC Presents: The Colonel's Adventure Comics" tells the tale of the events in Colonel Sanders' life before he found his 'superpower' and founded KFC. His superpower is, of course, ""The combination of a pressure cooker and secret blend of 11 herbs and spices, better known as his world-famous Original Recipe Chicken." The comic will be available in print at San Diego's Comic Con and can be found online.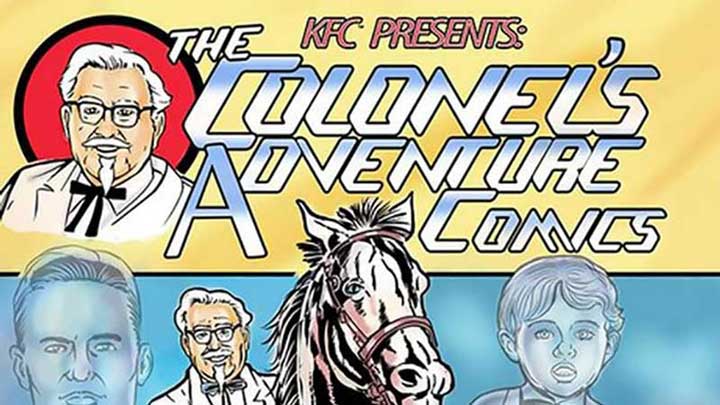 The Levels of Colonel Sanders' Life
The comic comes after the release of a video game also staring Colonel Sanders called "ColonelQuest." In it, players play through the journey of Sanders' life until he establishes KFC. One level has the Colonel bouncing babies of a trampoline (as he spent a few years as an obstetrician) while another level involves a courtroom brawl, that marks the Colonel's time as a lawyer.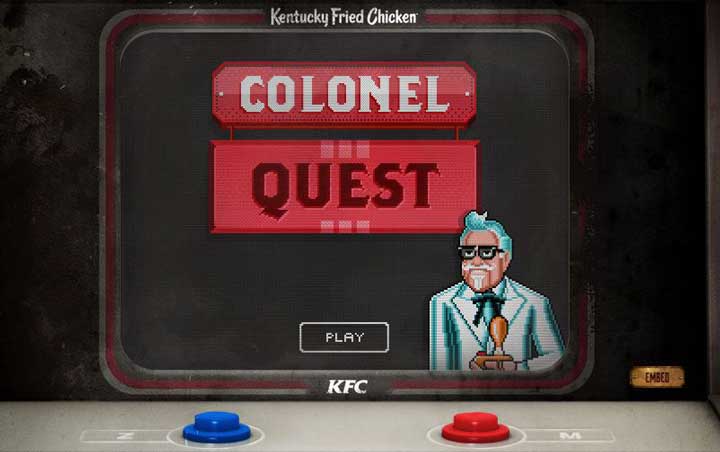 "I'd Fill That Pothole With Gravy"
Additionally, KFC has partnered with traffic App Waze, which now uses Colonel Sanders voice when giving navigation directions. If you are using the app, expect Colonel Sanders to make comments such as "Pothole on the road ahead. I'd fill it with gravy."
In releasing these novelties, KFC is believed to be aiming at the millennial generation, to rebrand KFC in a way that they can relate to. Will it succeed? Only time will tell.