KFC India Ties Up With Uber To Celebrate Unlikely Friendships
On Friendship's Day KFC India tied up with Uber to bring some fun to Uber users who choose to UberPool on Sunday. When they got into the UberPool cars (which allow you to ride with strangers to divide fare costs), they found internet star Mallika Dua waiting for them with a bucket of chicken.
Unlikely Friendships With Uber
After users got into the car, Dua, who has recently had the internet in fits of laughter, invites them to play a card game (perhaps inspired by Cards against Humanity?) which causes much laughter. After they play the game, they then enjoy a Friendship bucket of chicken, striking up conversations in between bites.
https://www.facebook.com/KFCIndia/videos/1255131584517400/%20
Talking about the association, Lluis Ruiz Ribot, Chief Marketing Officer, KFC India said, "At KFC, we want to inspire people to have a different take on friendship, by championing diversity. We believe that the more unlike your friends are from you, the richer the friendship is. The partnership with UberPool was a great fit for this campaign, after all it is the one place that brings together very different people – and therefore gives a chance to make "unlikely friends"."
"When people request for an uberPOOL ride, chances are high that they are looking for an affordable way to get from point A to point B'. 'They are prepared to be joined by a stranger that they might just exchange pleasantries with", said Mahesh Bhalla, Head of Business, Uber India."Through our partnership with KFC on the "Unlikely Friendships" campaign, we wanted to remind our riders that life is full of surprises and sometimes, all it takes is a touch of a button and a KFC Friendship Bucket to begin an exciting new journey with some unlikely friends" he added.
If you didn't go for an UberPool on Friendship's day, fret not; the association does not end there! Through August if you order a Friendship Bucket here new Uber users may win the chance to get 25% off on three rides.
While Uber previously tied up with Magnum on World Ice cream Day to bring consumers free ice cream, this is the first time it tied up with a QSR chain.
KFC, meanwhile has been at the forefront of several unique initiatives – a few months ago it tied up with Mumbai's dabbawalas to promote its five-in one boxes.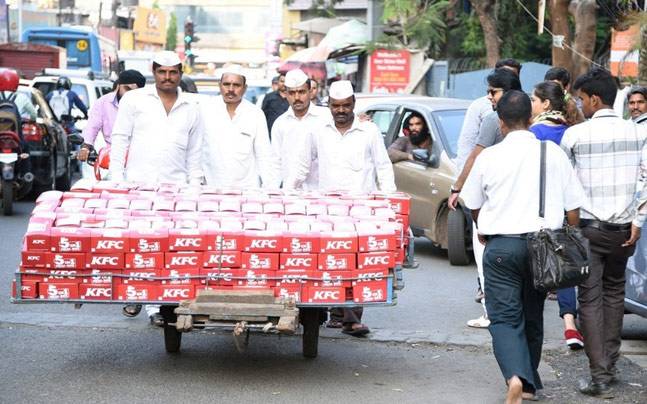 #UnlikleyFriendships
Even more recently, it extended a hand to McDonald's, also as a part of its Unlikely Friendships campaign.
@mcdonaldsindia We get the Friendship Bucket & you get the fries! Let's hang & be #UnlikelyFriends! pic.twitter.com/5hDQWiqr6W

— KFC India (@KFC_India) July 18, 2016
The #UnlikleyFriendships campaign revolves around KFC's Friendship bucket of chicken which features four different types of chicken – hot wings, hot and crispy chicken, boneless strips and popcorn chicken. Its available or Rs.399 plus taxes.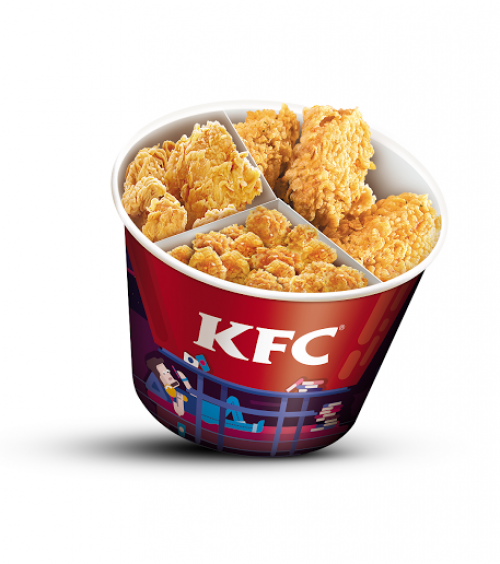 Talking about the campaign, Lluis Ruiz Ribot, Chief Marketing Officer, KFC India had said, "Friendship has always been one of the most important and deep relationships in the lives of the youth. At KFC, we want to inspire people to have a different take on it, by championing diversity in friendship. We believe that the more unlike your friends are from you, the richer the friendship is. That's why in the new campaign we feature stories about friends that are different, yet together."