Juniper Bar At Andaz Delhi Launches A New Cocktail Menu!
Juniper Bar – India's first gin bar at Andaz Delhi is launching a new cocktail menu this summer. Juniper's new menu is a heady mix of refreshing and eclectic in-house infusions, taking inspiration from classic gin cocktails, and introducing new signature concoctions using fresh ingredients from around the country.
Since its launch, Juniper has established itself for its diverse selection of stylized gin and tonic infusions. The bar is known for its use of pure ingredients such as flowers, hand-picked herbs, fresh juices and carefully distilled liquors, which are thoughtfully and creatively crafted by its mixologists. The infusions at Juniper are created in collaboration with London Bar Consultants, an international hospitality consultancy that specializes in team training, operations and brand launches. Juniper houses 39 varieties of home-infused gin, divided into four different taste notes – citrus, floral & fruity, spices, and herbs.
The new menu has classified cocktails by taste profile such as sweet, savory, sour, soothing, sassy, fruity & bitter – offering something to please all palates. Some of the highlights of the new menu include the Juneberry, which is a twist on the gin classic "Martinez" using an infusion of Cherry Blossom Gin, and the Paradise Valley, which uses the flavours of Kashmir and uses a Kawa tea infusion and Kerala Lady, which uses flavours like Cardamom, Pineapple and Rose.
Along with the new menu, Juniper will also be introducing immersive masterclasses, Gin 101 sessions and afternoon workshops for gin-enthusiasts in Delhi, and travelers alike. With the new menu, Juniper will also celebrate the International Gin Day with a week-long Gin festival that will include gin tasting sessions, showcase of the new cocktail menu along with a host of other exclusive gin-based experiences.
Juniper offers an intimate bar experience with a communal bar and a friendly team of bartenders, who are led by Lead Mixologist, Prakash Chandra. Prakash Chandra is a WSET Level 2, with a keen interest in the history, creation and tasting of gin.The bar team is happy to allow guests to jump in and make their own cocktails, thus offering a unique, immersive experience. It is the ideal spot to socialize, entertain business partners or friends over a refreshing, delicious cocktail at any time of the day.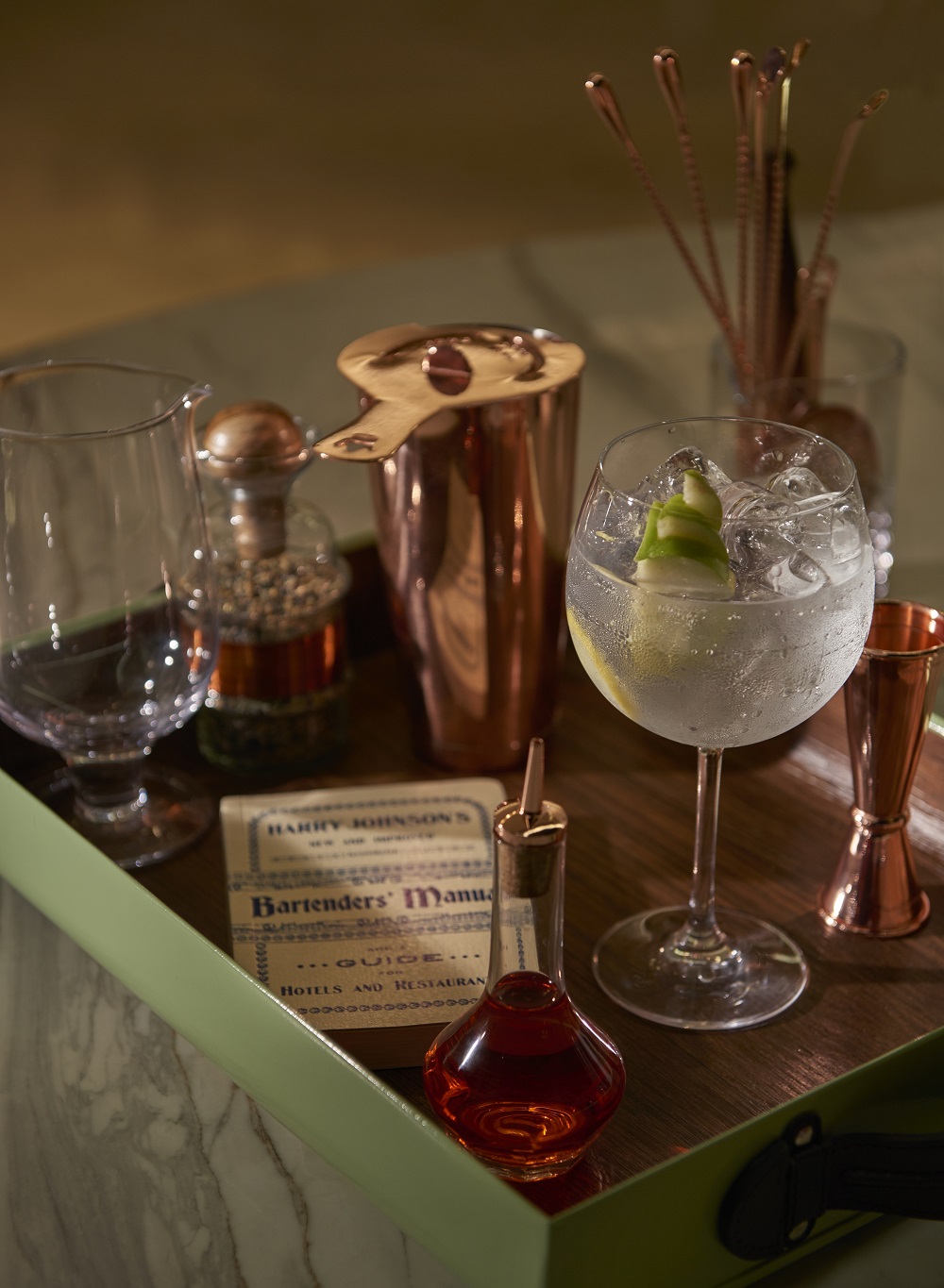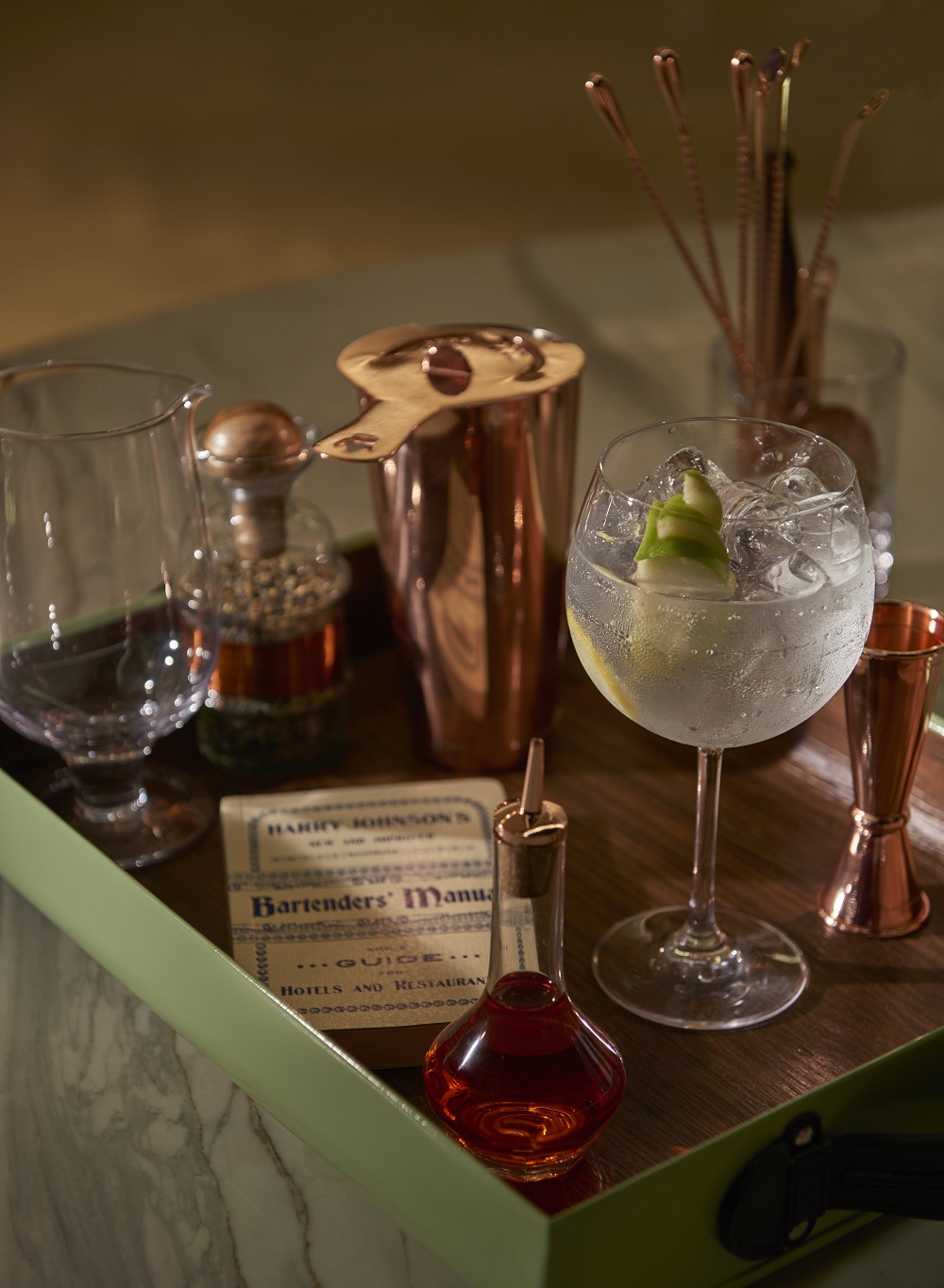 Operational Hours:
11.00 AM to 11.00 PM daily
Awards & Recognition achieved till date:
2018 Times Food and Nightlife Awards – Best Cocktails in Luxurious Nightout.
2017 Juniper Bar – Best New Bars in India – GQ India
2017 Juniper Bar – Best Bar of the Year -Spirits Achievers Award