Our Kitchen Support Forums Are Now Open!
Have you ever had a question about how to cook a certain dish, but you didn't know where to look? We've got the perfect solution for you!
The HungryForever Kitchen Support Forums are now officially open and you can ask any food or kitchen related question and we'll do our best to help you out.
About Kitchen Support
Very often, you are scared or unsure about trying a new dish or ingredient, because you don't know how it is supposed to be cooked or what kind of dish you should use. And you frantically search online for the perfect answer, because everything is ready, but you don't know what to do.
Kitchen Support will help you out with that. Whether it's related to cooking dishes or specific ingredients that go into certain dishes or if it's about a dish itself, the forums are designed for you to ask your questions and have them answered. Your questions can be as simple as "How much salt is required when boiling pasta?" and we will give you an answer based on experience and research.
That's not all! Other members registered on HungryForever can also answer your questions if they know the answer.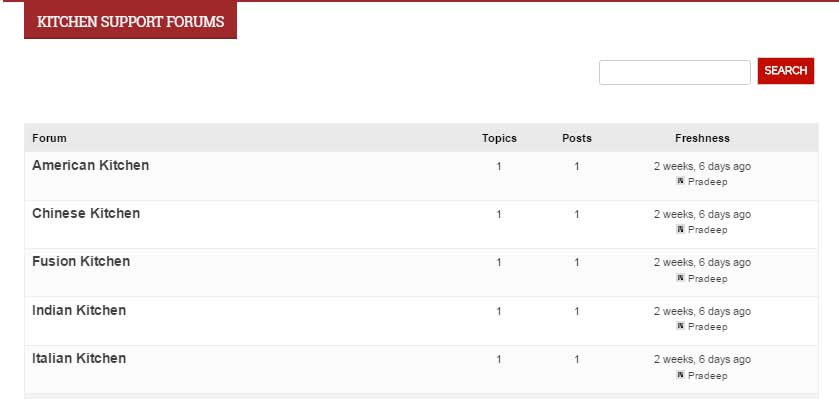 How it works
All you have to do is register on HungryForever and you can access the forums. Once you're there, you can choose from the five kitchens topics we have set up and ask your question or even answer a question posted by someone else!
If your choice of 'kitchen' is not there, just leave a comment and we'll set it up for you.